New Contributor
Mark as New

Bookmark

Subscribe

Mute
I am encountering issues with a hillshade layer beneath two geologic maps at 55% transparency disappearing when printing. The whole map exports to PDF without issue, but when printing from ArcGIS Pro itself, only the geologic map layers appear. The colors of the geomaps upon printing are more pale/desaturated than their original colors, suggesting that the transparency is still working and that the hillshade is just disappearing.
I have tried adjusting the "In Beyond" and "Out Beyond" for all three layers to a range that includes my desired scale, and to "<None>", but I have had no luck.
Any help would be greatly appreciated!
2 Replies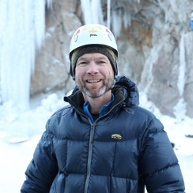 Esri Notable Contributor
Mark as New

Bookmark

Subscribe

Mute
ThomC - question for you - are the rasters in question on your local disk drive or a network drive. If network drive, copy the raster locally and readd to your map view. Try to print again. What is the result? Another resolution seen in the internals was to create a brand new *.aprx for the project in question and try to print from that one. What is the result?
New Contributor
Mark as New

Bookmark

Subscribe

Mute
Hi Robert,
I ran into this issue again today on a different project and tested your fixes. No luck with copying the rasters from the network drive to my desktop and readding them to my map. I also tried saving the project as a new .aprx onto my desktop and printing again. No luck there either.
I also tried reversing the display order of the raster files and adjusting the transparency accordingly to achieve the same desired final look, and the same problem occurs, only that it is the other raster that disappears when printing. In other words if I print with the geologic map on top at 30% transparency, only the (slightly faded) geologic map appears. If I print with the hillshade on top at 70% transparency, only the (very faded) hillshade appears.
Any other suggestions would be appreciated. I have tried exporting to PDF and printing from there, but I run into resolution issues with the final printed product which I have been unable to solve thus far.