New Contributor
Mark as New

Bookmark

Subscribe

Mute
Hi,
I have problem using geoprocessing tool Annotate Selected Features while working on a version. To be brief:
I have two layers - one feature layer and another annotation layer that is related to the mentioned feature layer.
Both are versioned in the traditional way.
Using given tool on the default version is successful.
Proceeding by analogy on the child version, I get the following error: ERROR 999999: Something unexpected caused the tool to fail. Contact Esri Technical Support (http://esriurl.com/support) to Report a Bug, and refer to the error help for potential solutions or workarounds.
I'm working on ArcGIS Pro, version 2.9.2 - unfortunately this is a prerequisite for me.
I hope that someone has encountered a similar problem and has already found a solution.
Thank you in advance for your help,
Michał Piotrak
1 Reply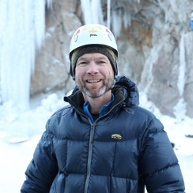 Esri Notable Contributor
Mark as New

Bookmark

Subscribe

Mute
Michal - there is a non-reproducible BUG-000122343 - The Annotate Selected features tool fails to run in ArcGIS Pro when a feature class with linked annotation is registered as versioned. It was noted that if you do not registered a feature dataset as versioned or you unversion it, it does run successfully. It was seen if feature class and annotation are outside of a feature dataset as well. It is similar to BUG-000120623 - unable to run the Convert Labels to Annotation tool on a versioned data in ArcGIS Pro when feature-linked annotation is selected. This bug is no longer reproducible after ArcGIS Pro 2.7 but you're at ArcGIS Pro 2.9.2 so that's not it. Not a great answer I know but it's what I've found.