New Contributor
Mark as New

Bookmark

Subscribe

Mute
Hello, recently my credit was suddenly use up. I check my organization page of usage it shows i have negative balance of credit. then i check the view status and I click the bar and see how much I use. It shows me I use 13.25 credit since 9/18 thru 10/1. Then I click on the 9/18 it shows me that each hour I use 0.55 per hour. What does it possibly causes that my credit is being use while I'm not using ArcGIS online?
here the picture below the usage activity within a day, but personally I don't work for whole day.
2 Replies
Occasional Contributor
Mark as New

Bookmark

Subscribe

Mute
Hi @LloydHuang - Do you have any large hosted feature layers? That could be one reason.
If you click on the Storage you can drill down into the items using the credits.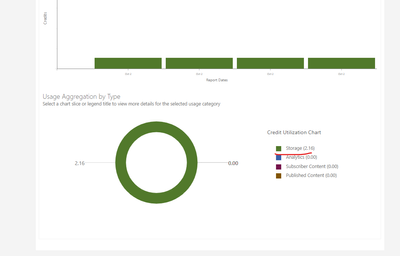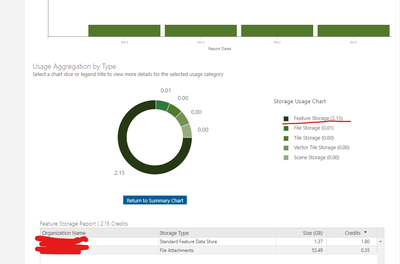 Something that caught us offguard was turning drawing optimization in the layers settings. Our feature layer ballooned from 300mb to 20gb. And consumed months of credits before we caught it.
Tip - You can also schedule reports to run weekly/daily.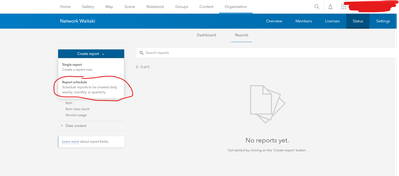 Esri Contributor
Mark as New

Bookmark

Subscribe

Mute
Greetings @LloydHuang,
As @gis_KIWI4 explained, hosted feature layers stored in ArcGIS Online do consume credits to the tune of "2.4 credits per 10 MB stored per month, calculated hourly". So if you have hosted feature layers you no longer require, it pays off to delete them. Please, have a look at the following for a comprehensive explanation of how credits are used in ArcGIS Online, have a look at Understand credits.
I hope the above is of further help.
Miguel