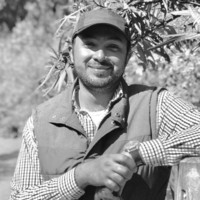 by
IhabHassan

Esri Contributor
Mark as New

Bookmark

Subscribe

Mute
Dear Esri Community,
I have a question regarding the WebGIS Disaster Recovery (WebGISDr) tool and the requirement for registered databases in the source and target ArcGIS Enterprise environments.
In our source ArcGIS Enterprise environment, we have several registered databases, and their names include a random generated suffix like 'ds_jkjsdfkh'. Please note that these databases were registered with Enterprise from the Portal, not via the ArcGIS Server manager.
One of the WebGISDr requirements is that the target and source Enterprise environments should have the same list of registered data stores (other than ArcGIS Datastores). My question is whether the specific name of the registered database (including the random suffix) is crucial for this requirement, or if the primary factors for compatibility are the database connection details such as the database name, host server name, and user credentials.
Your insights and guidance on this matter would be greatly appreciated.
Regards
Ihab
1 Reply
New Contributor III
Mark as New

Bookmark

Subscribe

Mute
Hi Ihab,
As we just did a webgisdr for a client, I don't read it from anywhere that registered data stores is a pre-requisite for webgisdr. Webgisdr will actually help you keep those same database connections registered in your Portal or Server Manager when you restore your webgisdr backup.
However, you will likely need to update your connection details either in Portal or in Server Manager if your database instance or name has been changed.
Hope it makes sense.
Cheers,
Anbin