Occasional Contributor II
Mark as New

Bookmark

Subscribe

Mute

Email to a Friend

First off, I must say that I like the LayerList widget a lot. After implementing it in a few places, I noticed that maps created through ArcGIS Online web maps don't display the base map layer in the LayerList. Here's an example I cobbled together, creating the same map manually, and through a web map. LayerList Comparison: ArcGIS JavaScript API
Are there plans to let users toggle the ArcGIS Online base map layer on and off through the LayerList? Some people may use satellite or aerial photography for base maps to locate items, but they may want to turn those layers off before printing or some other function.
Thanks,
1 Solution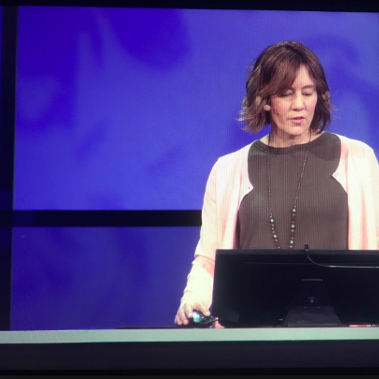 Esri Frequent Contributor
Mark as New

Bookmark

Subscribe

Mute

Email to a Friend
You can use unshift to add the basemap layers to the front of the array which will in turn make them display at the bottom of the layer list. You can also specify the title when you add the basemap layer to the array. In my case I just set it to the layer title but you could set it to whatever value you'd like.
        var layers = arcgisUtils.getLayerList(response);
        array.forEach(response.itemInfo.itemData.baseMap.baseMapLayers, function(l){
          layers.unshift({
            layer: l.layerObject,
            title: l.title  // Use this to set the title
          });
        });
        var myWidget = new LayerList({
           map: response.map,
           layers: layers 
        },"layerList");
        myWidget.startup();
5 Replies