I joined a state sections file that grids out my state with my own data in hopes to display in color specific parts of land.
My sections layer has always been transparent if you will, its a massive grid 7300 polygons   anyway when i joined and try to change symbology of my data to display it wont show?
Am i doing something wrong? in editing symbology?
[URL=
http://s843.photobucket.com/user/mattr1992/media/dunn_zps54eb4b2a.png.html
]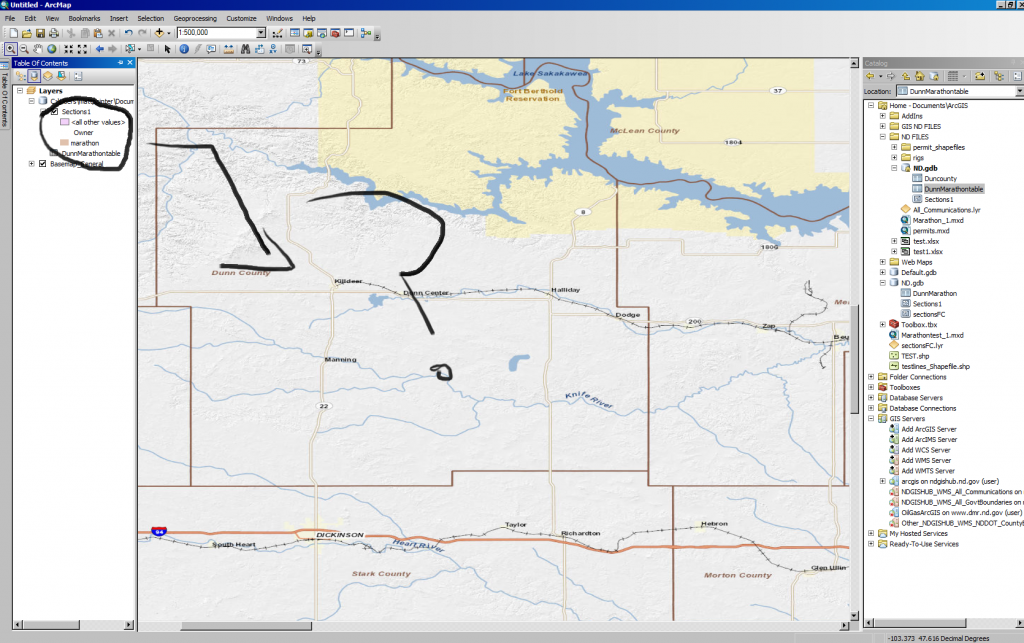 [/URL]