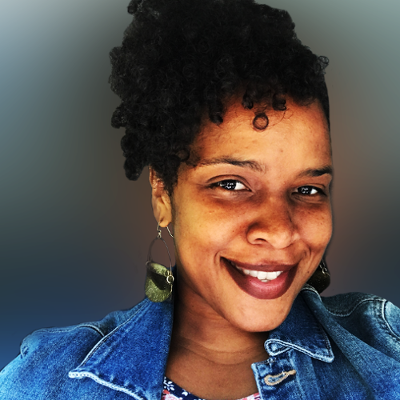 Mark as New

Mark as Read

Bookmark

Subscribe

Email to a Friend
COVID-19 & Crisis Management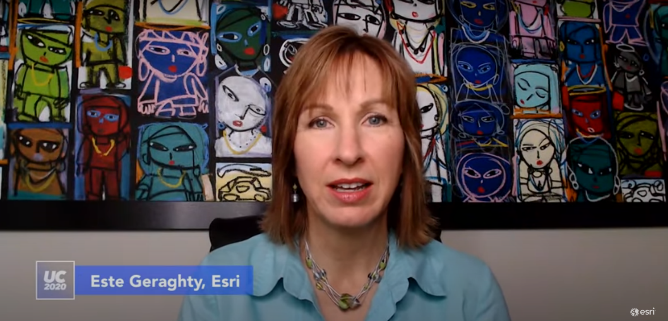 With the growing impact of Coronavirus disease 2019 (COVID-19) on our day to day lives, families, and well-being, the GIS community response became increasingly vital as a communications hub and crisis response resource all over the world. Este Geraghty and Ryan Lanclos had a segment in the User Conference that highlighted the ArcGIS Dashboards, ArcGIS Hubs, and ArcGIS Survey123 solutions from countries and communities across the globe.
There are new capabilities and approaches available for GIS professionals to continue local responses to #covid-19 See the video to learn how time series forecasting, ArcGIS Indoors, and community contact tracing can help you expand your response solutions: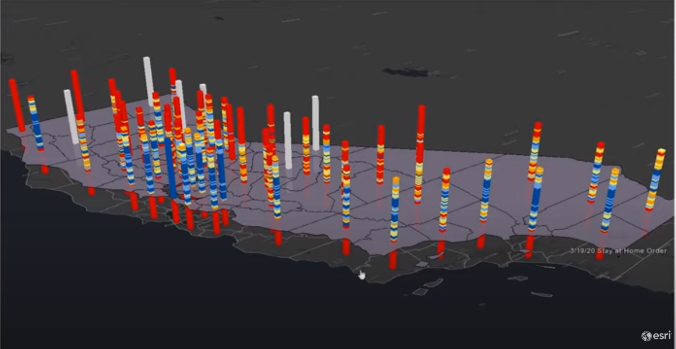 For an example of time series modeling, Lauren Bennett demonstrates how to forecast data and in ArcGIS Pro‌
Amanda Stanko demonstrated how ArcGIS Indoors could help businesses follow social distancing guidelines and manage available space to allow people to work.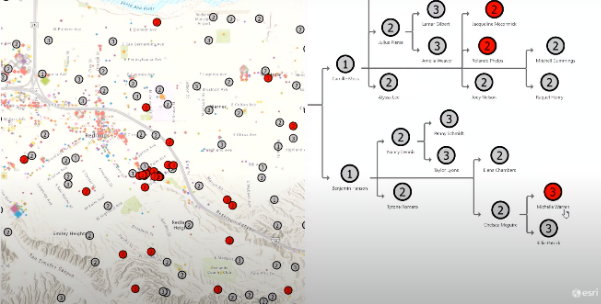 Juhan Yoon used ArcGIS Pro to show how community contact tracing can work for finding hotspots, visualizing contact transmission, and more.
Learn more about the Disaster Response framework, program, and lessons learned over time to improve GIS technology and our response.
Watch: COVID-19 & Crisis Management – A GIS Approach
Sustainable Development Goals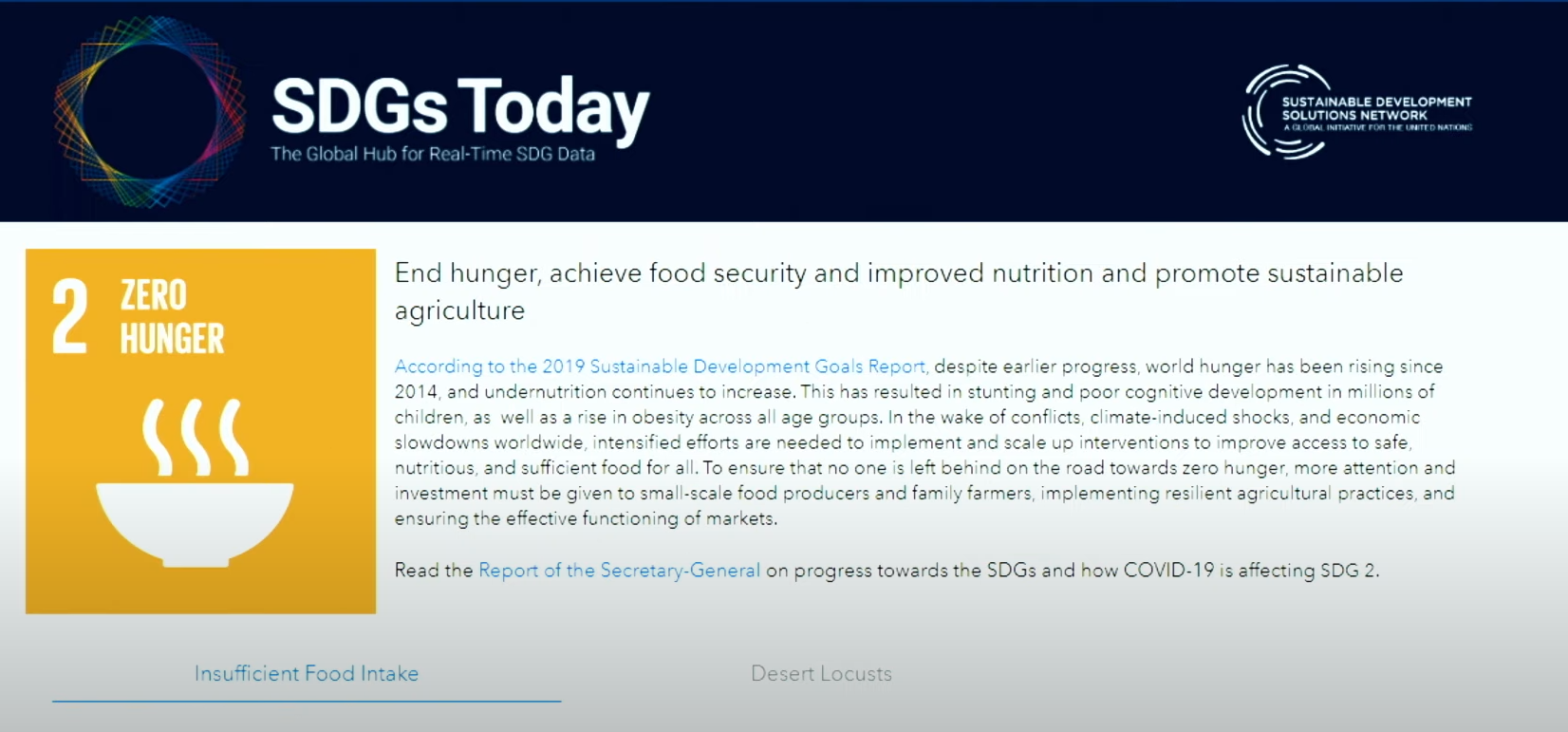 Jack introduced Jeffrey Sachs, President of the Sustainable Development Solutions Network (SDSN), to the Plenary to share more about sustainable goals and the new opportunity to work in real-time to realize these goals with GIS. Jeffrey explains how the SDSN was developed to address the universal challenges of our population and our environment. The interconnectedness of these issues can be addressed by the interconnectedness of our network and capabilities as geographers and GIS practitioners. The launch of SDGstoday.org is a resource to visualize and analyze the work towards these goals at a faster frequency with Esri technology, using GeoCards.
Watch: SDSN – A Conversation on Global Sustainability
National Geographic Society – A Conversation on Education
The National Geographic Society is expanding its legacy of education about our world. Dr. Vicki Phillips, Executive Vice President & Chief Education Officer of National Geographic Society, introduced their goals to increase access to geographic knowledge in partnership with Esri. Watch the video to learn more about their educational resources and plans launched with TeachwithGIS.com and learn how they aspire to cultivate a new generation of GIS changemakers. Sign up for a free 3-month subscription to National Geographic Society from the User Conference digital swag page.
Watch: National Geographic Society – A Conversation on Education
You must be a registered user to add a comment. If you've already registered, sign in. Otherwise, register and sign in.