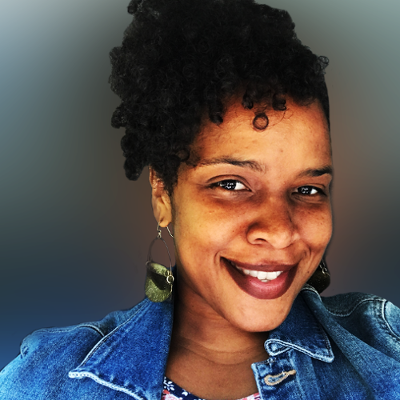 Mark as New

Mark as Read

Bookmark

Subscribe

Email to a Friend
During the closing session, Esri announced winners from the Map Gallery and shared some results from the virtual UC. Check out a few of the many winners from the Map Gallery and some interesting stats from the 2020 Esri User Conference and virtual Run/Walk activity.
Best Cartography Map Gallery Winner
Grave Smoky Mountains National Park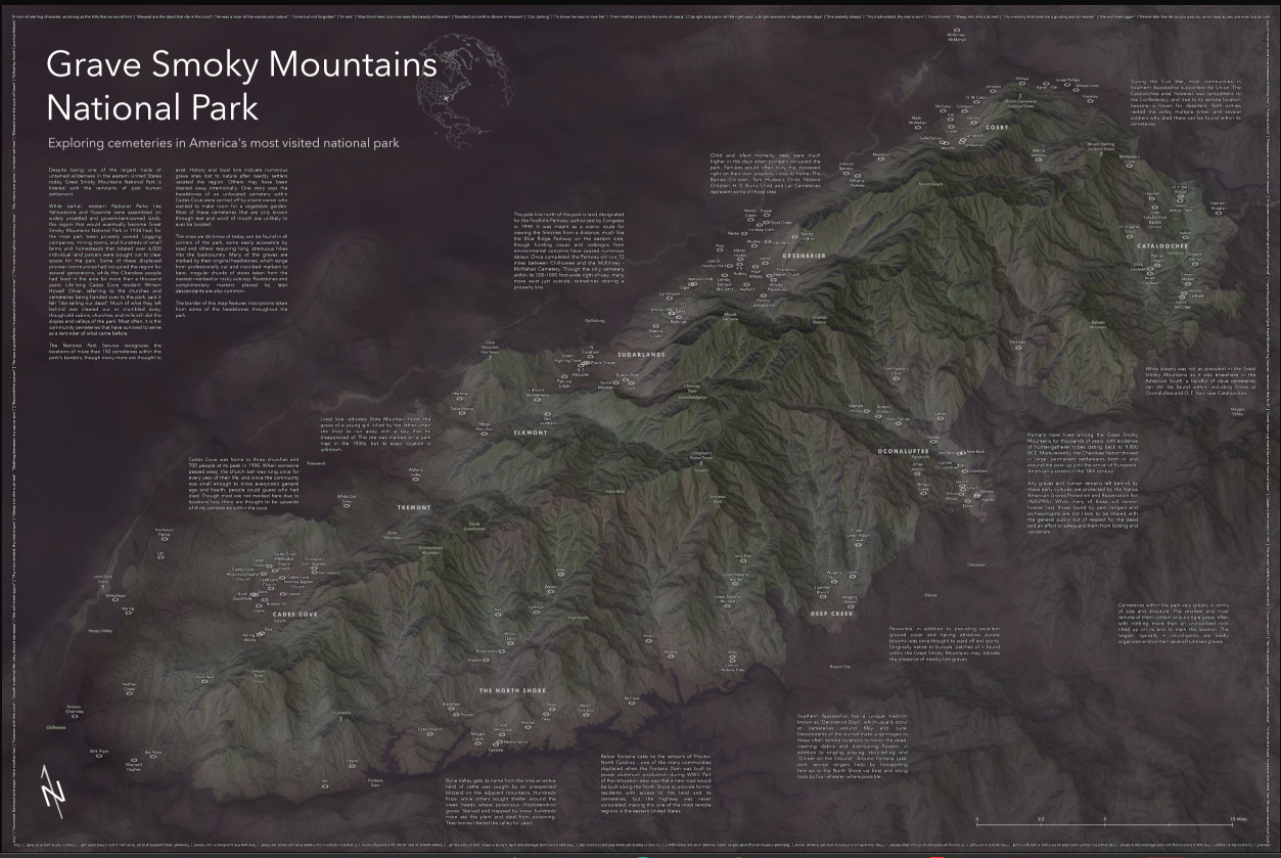 For Best Cartography, this map by Aaron Koelker created with ArcGIS Pro was selected. During a UC Live segment, Kenneth Fields, John Nelson, and Edie Punt analyzed the design of the map and pointed out the balanced use of negative space, typography, and styling as some of the winning features of this map.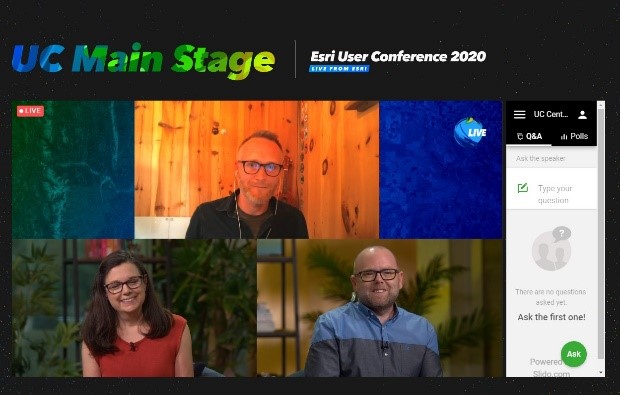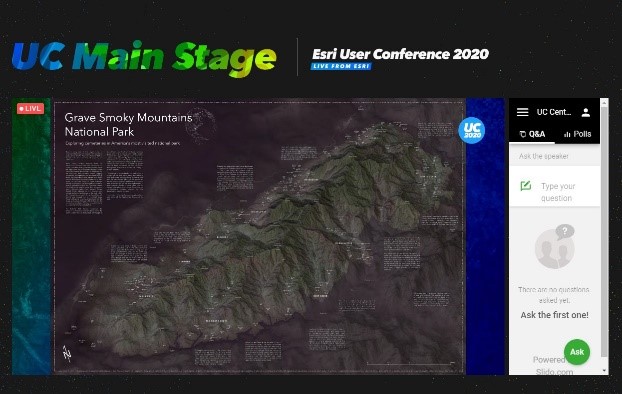 First Place ArcGIS Analytic Methods and Results Map Gallery Winner
Evaluation of Visitation Across 21 New York State Parks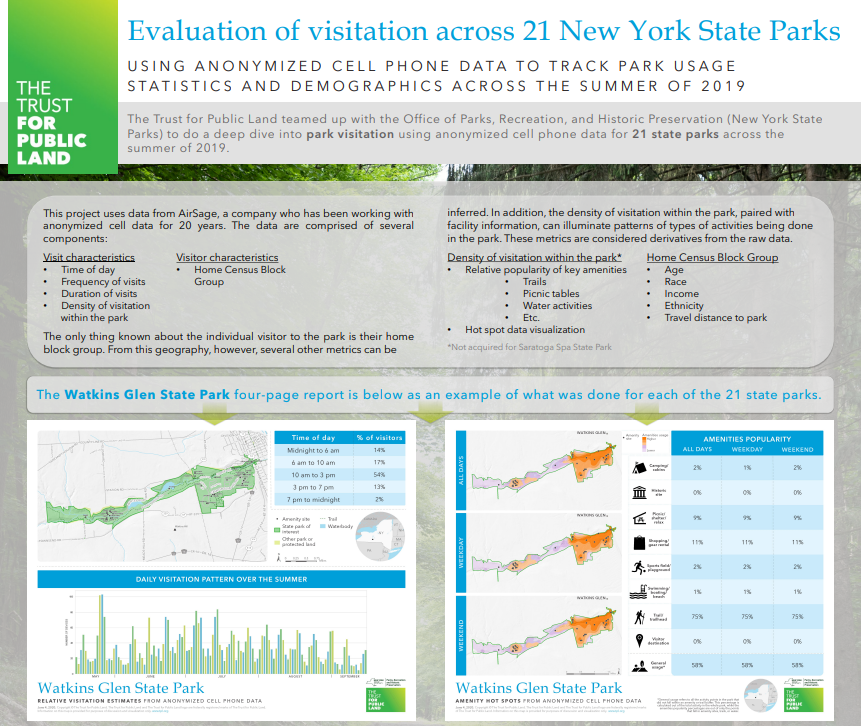 Trust for Public Land won for the ArcGIS Analytical Methods and Results category by mapping anonymized cell phone data for 21 public parks. The map was created with ArcGIS Pro, ModelBuilder, ArcMap, ArcGIS Notebooks, and R, and was featured in the new GIS for Equity & Social Justice category.
First Place Communicating Science Spatially Map Gallery Winner
Re-wilding the city: Urbanscape Connectivity Potential across Bristol, UK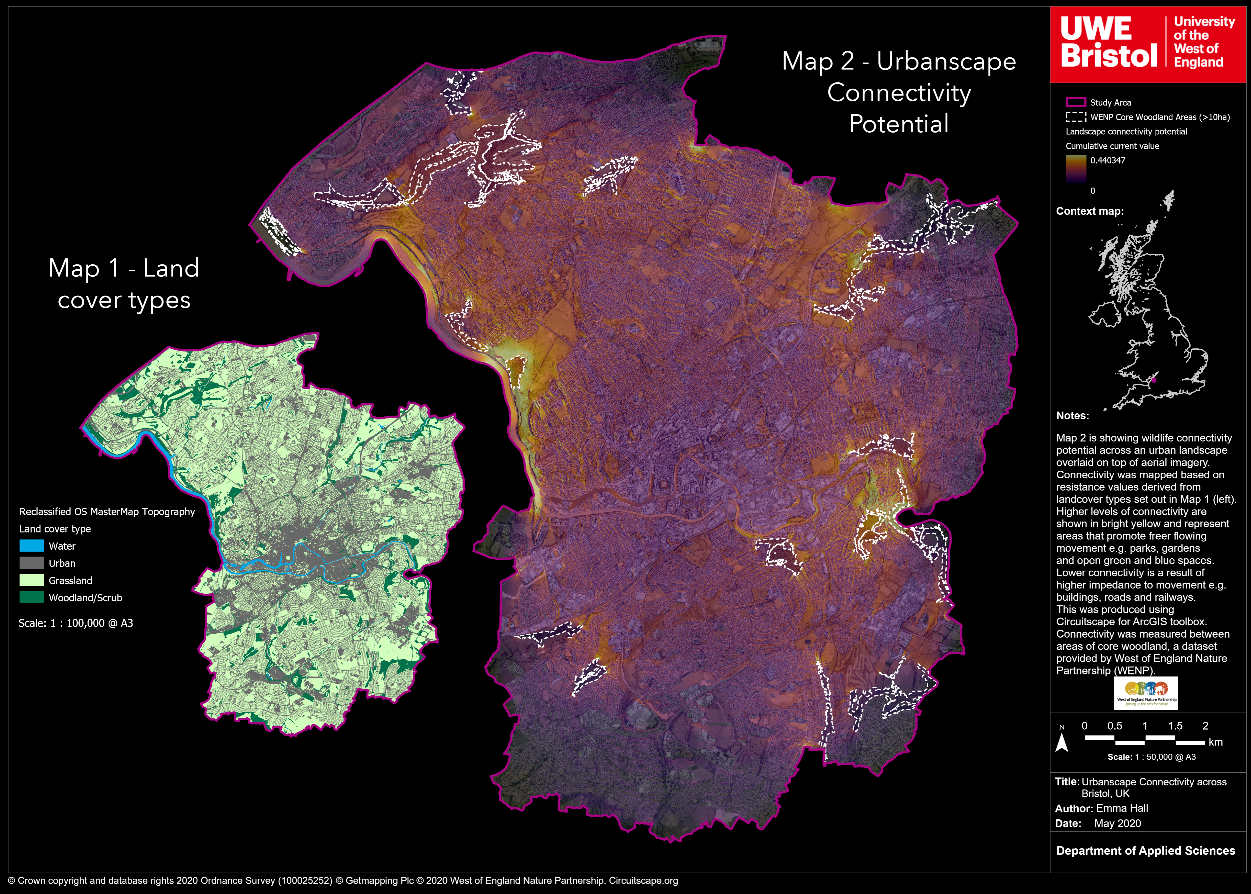 For Communicating Science Spatially, the Re-wilding of Bristol, UK was selected for first place. The author, Emma Hall, is a student of University of the West of England and she used ArcGIS Pro to create this thematic map to illustrate opportunities for connectivity with wildlife. See her video introduction for more information about her studies.
See the full list of Virtual Map Gallery Award Winners for more categories.
We broke records with attendance this year as a result of having a virtual conference. Here are a few metrics about how many users and staff participated.
Total Registered Users
86,482
Esri Staff
2,200
Countries
180
57% United States / International 43%

To get a sense of where our registered attendees were located around the world, check out this density map shared during a UC Live segment.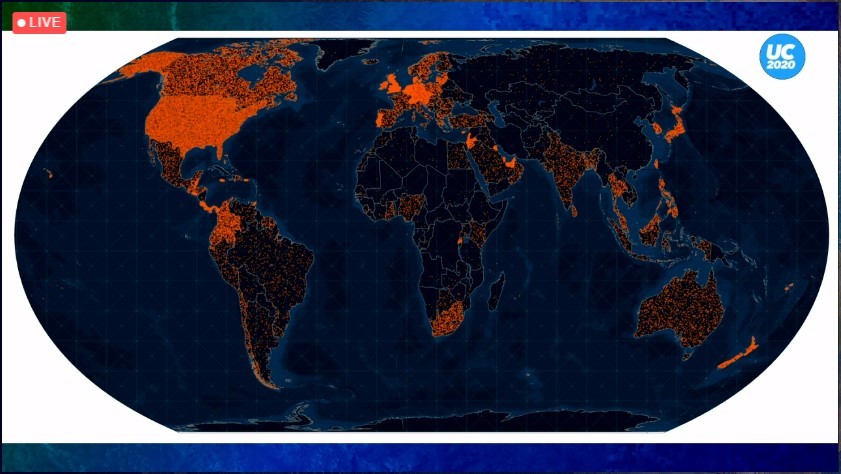 Some of our four-legged friends were able to join the conference with their finest Esri swag for the first time as well.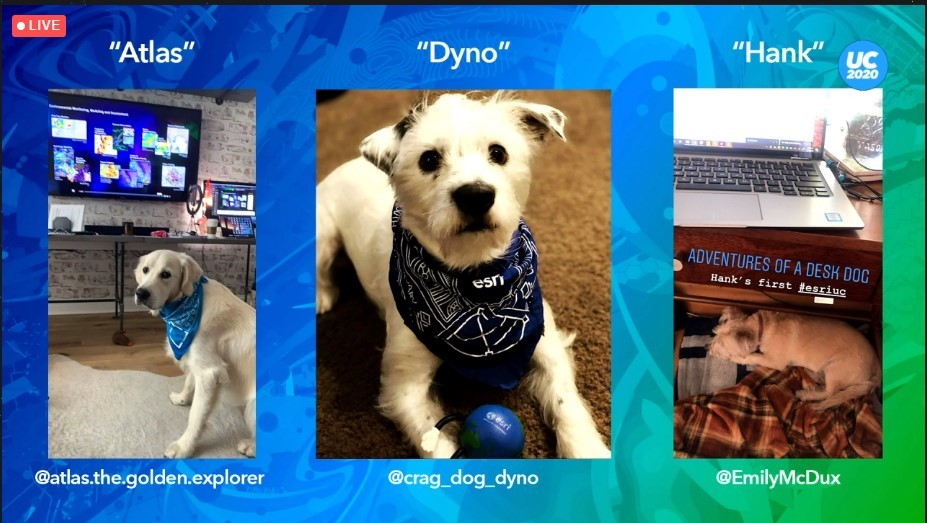 In an ArcGIS StoryMap about the Virtual Run/Walk, you can see how users participated in Uruguay, United Kingdom, Kenya, Latvia, and other countries. You can also see how a few runners got creative with tracking their activity: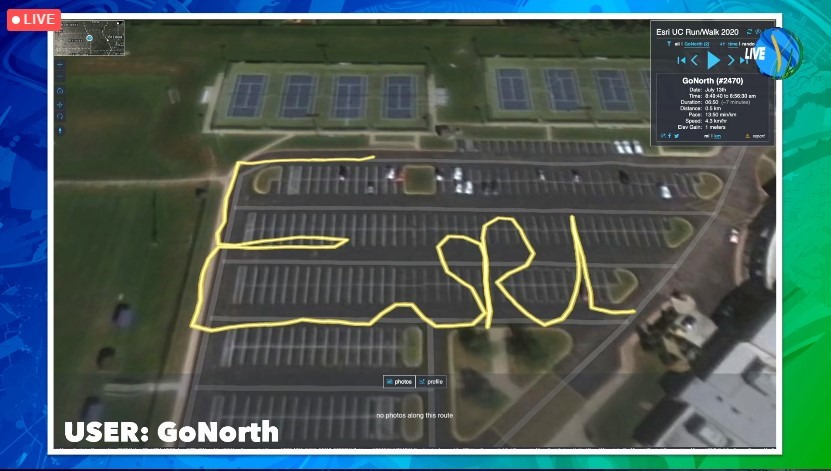 Total Distance from Esri's Virtual Run/Walk
16,297 km / 10,126 mi
Learn More in the Esri Virtual Run/Walk StoryMap
UC attendees found topics on ArcGIS Pro, ArcGIS Field Apps, ArcGIS StoryMaps, and ways to improve map design as must-see sessions out of the available technical sessions in the virtual platform. Here are the top 10 live sessions that were attended:
Top 10 Live Sessions
ArcGIS Pro: The Road Ahead
Map Wizardy with ArcGIS
ArcGIS Field Apps: The Road Ahead
ArcGIS Pro Tasks: An Introduction
ArcGIS Pro: An Introduction to Mapping and Visualization
ArcGIS StoryMaps: What's New and What's Coming
ArcGIS Pro: Migrating from ArcMap
ArcGIS Enterprise: An Introduction
ArcGIS API for Python: An Introduction to the Modules
ArcGIS Maps for Adobe Creative Cloud: An Introduction
For user sessions, peer users were interested in 3D, coding subject matters for Python, Arcade, R - ArcGIS, and more.
Top 10 User Sessions
3D Analyst: Surface Modeling with 3D Analyst
ArcGIS Dashboards: Designing Effective Dashboards
Advanced Analysis of Satellite Imagery Using Python
3D Feature and Sub-Surface Analysis
ArcGIS Arcade: An Introduction
ArcGIS API for Python: An Introduction
ArcGIS Pro: An Introduction
BIM & GIS: Monitoring Works Execution and Environment with Surveying Drone
ArcGIS Collector: Advanced Data Collection Workflows
A Tour of the R-ArcGIS Bridge
Keep your virtual UC experience alive with Esri GeoNet! The GeoNet Community has almost 200,000 registered Esri users, with more new users joining the community every day. You can always network, connect, collaborate, and share your work here for feedback and professional development. You'll find Esri staff and distributors here to assist you and bring you the latest on products and solutions offered by Esri. To join the Esri Community, start here.
Check out these stories of how users in the Esri Community found support with GeoNet:
Catch up on recaps for the UC 2020
You must be a registered user to add a comment. If you've already registered, sign in. Otherwise, register and sign in.