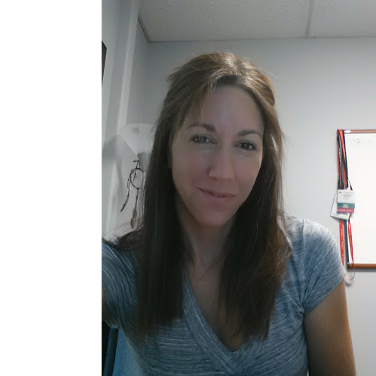 Occasional Contributor II
Mark as New

Mark as Read

Bookmark

Subscribe

Email to a Friend

COVID-19 GEOSPATIAL & SITUATIONAL AWARENESS RESOURCES
March 15, 2020
Last Updated: 11:30am 03/15/2020 (Visit COVID-19 Geospatial & Situational Awareness Resources » NAPSG Foundation for the most current resource list)
NAPSG Foundation is compiling publicly accessible COVID-19 geospatial and situational awareness resources from a variety of sources for the purpose of providing a clearinghouse of resources that may be helpful to the public safety and GIS/technology community in responding to COVID-19. This page will be updated as new resources become available.
COVID-19 STATE-LEVEL GEOSPATIAL RESOURCES
Use the interactive map below to access publicly available state-level GIS viewers and dashboards made available to support COVID-19 response. Additional state-level resources will be added to this map as they become available.

View above map in full screen: https://arcg.is/1X8vqC
GUIDANCE FROM ESRI ON UNDERSTANDING THE POTENTIAL COVID-19 IMPACT ON YOUR ORGANIZATION OR COMMUNITY
Map the cases—Map confirmed and active cases, deaths, and recoveries to identify where COVID 19 infections exist and have occurred.
Map the spread—Time-enabled maps can reveal how infections spread over time and where you may want to target interventions.
Map vulnerable populations—COVID 19 disproportionally impacts certain demographics such as the elderly and those with underlying health conditions. Mapping social vulnerability, age, and other factors help you monitor at-risk groups and regions you serve.
Map your capability to respond—Map facilities, employees or citizens, medical resources, equipment, goods, and services to understand and respond to current and potential impacts of COVID 19.
Communicate with maps—Use interactive Web maps, dashboard apps, and StoryMaps to help rapidly communicate your situation.
ACCESS THE ESRI COVID-19 GIS HUB
On the COVID-19 GIS Hub, you will find valuable and ready-to-use demographic and other data from best available sources, the user community, and business partners. You will also find practical apps that immediately aid better understanding and decision-making. This includes a collection of datasets, applications, and other useful content for your planning and response. These materials will be updated with new content as it becomes available.
Link to COVID-19 GIS Hub: https://bit.ly/3aU9LbZ
COVID-19 RESOURCES FOR FIRE CHIEFS
As fire and EMS agencies consider how to best prepare for, and respond to, occurrences of the COVID-19, all fire chiefs are encouraged to review the materials provided by the International Association of Fire Chiefs (IAFC) and other authoritative sources.
Link to IAFC Resources for COVID-19: https://www.iafc.org/topics-and-tools/resources/resource/coronavirus-resources-for-fire-chiefs
REQUEST ASSISTANCE FROM ESRI'S DISASTER RESPONSE PROGRAM
If your organization's GIS capacity is exceeded, and you need emergency support, there are several ways Esri may be able to help.
If you need any assistance, please reach out to Esri at https://go.esri.com/e/82202/disaster/mz9mmw/732591364?h=FN11XNQ3VMisKuuXOWHet80KbndG0xE5j7iKRvHzlTw and click Request Assistance. And, if you have data or solutions that would be useful to others, you can share them with Esri for potential inclusion in Esri's COVID-19 GIS Hub and make them accessible to the global community.
Banner Image Source: World Health Organization
napsg‌ covid-19‌
1 Comment
You must be a registered user to add a comment. If you've already registered, sign in. Otherwise, register and sign in.