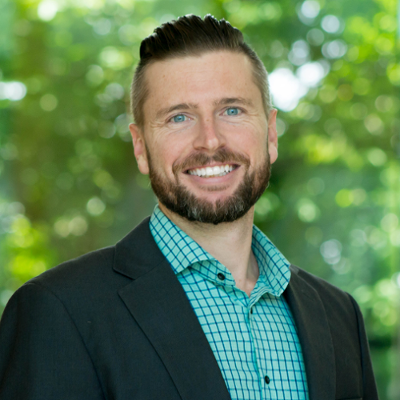 Esri Regular Contributor
Mark as New

Bookmark

Subscribe

Mute

Email to a Friend
Hey, everyone, and welcome back to another episode of Telecom GIS in five minutes. For this week's episode, I wanted to take some time to show you all some ways that you can customize your ArcGIS online or ArcGIS Enterprise Portal Homepage and show you some ways that you can create an Experience Builder app that can be leveraged as that main interface into your portal, that can provide a little bit more of a tailored experience for your end users.
So let's jump right into it. Now, when you first stand up ArcGIS Enterprise or login to your ArcGIS online organization, you probably will see a very similar default homepage with a main banner stretched across the screen. Now we can see that I've added some common maps and apps that are links right here on the homepage.
Now how I was able to add these Map app links is by going in and editing our home page, which brings up this nice builder interface. Now, this builder interface allows us to customize the header, these content blocks where we have the base maps or our commonly used maps and apps, as well as the default color scheme here within our Home page. Now this Homepage Builder, while nice, can still be a little limiting in what content we can present to our end users.
The homepage of our portal also has these links here at the top, which for many users in your organization, may be too much for them. So we want to create more of a tailored experience that just presents them the maps and apps that they need with additional information to help them do their job or get a hold of us the GIS team to be able to put together the maps and apps that they are looking for. So I want to show an example here of an Experience Builder app that we have put together that can be used in lieu of that portal homepage.
So this Experience Builder application is now our destination for end users. When they come to this URL and they log in, we can see that their user identity is shown and they are logged into this application. And now we've got some additional branding and links and access to maps and apps directly within this Experience Builder app.
So unlike the Portal Homepage, we can take some of the common maps and apps and directly embed them within this home page. We've got a viewer application here an example of taking a dashboard app and also embedding it into Experience Builder. And then as we scroll down on this application webpage, we can now see some other reporting applications and dashboards that summarize information about our networks, market analysis, and other GIS data that resides within our portal. So instead of providing the links to maps and apps on the Home page, we now have these applications easily accessible through this alternate homepage.
Now, along with providing these featured apps or our common maps and apps directly embedded here. Using Experience Builder, we can create these different pages. So in this example, we've created a page for additional apps which pulls in the groups within this portal. So if I'm logged in as someone from customer care, I will only see the customer care group here. And from this group, I can now dive into any additional maps and apps that are shared with me.
So once again, instead of being limited to the number of maps or apps in the homepage, we can now expand the number of maps and apps and give our end users a more tailored experience.
Now within this Experience Builder app, we've also added an option here to give our end users the ability to make a map.
So similarly to the home page and the Webmap tab, which takes you into the Webmap, we've taken the Webmap viewer and embedded it directly in Experience Builder. So if I'm an end user and I wanted to start to explore data that is being maintained and shared into this portal, we can jump in here and we can start to add those layers that reside within our portal and do some self service mapping, adding our own authoritative layers to the map, doing some analysis, creating our Web maps and be a little bit more self sufficient.
But we are still limiting the amount of bells and whistles that our end users have within this tailored portal experience.
Now, another common challenge that we see within the organizations that we work with is being able to share GIS information with other teams and by GIS information. I mean, how to get a hold of the GIS team, what ArcGIS licenses are available for other teams to use, and if those other teams have any technical issues, who should they contact? So another nice thing about this tailored home page here using Experience Builder is that we can provide additional information in this webpage. So here we have a tab for ArcGIS Deployment and Use which walks through some additional information.
If a user is interested in leveraging ArcGIS Pro or maybe setting up their own ArcGIS enterprise licenses, what do they need to do and how do they get a hold of either the GIS team or those licenses? Another tab here for training and support, so you can offer and provide additional information on how end users and different teams can access training that's available or provide the 1-800 number and the Esri .Com website for logging technical support cases and resolving any tech support issues that end users may have, as well as providing just more information on my Esri, how end users could sign up for my Esri, how they can download their own licenses, request access to licenses.
So this is all great information that I am sure you all in the GIS side have received similar questions from different teams across your organization asking for these details. So by leveraging this Experience Builder framework, you can now share and expose a lot of this information to the end users that you serve in your organization.
Now, the last thing that I want to show here is just the Experience Builder set up. So here we can see that I've created kind of this template, and within this template, we've embedded our applications and we've embedded our buttons and hyperlinks, and we've set links to different pages. So Experience Builder allows you to create these very interactive and dynamic web pages, along with building your traditional GIS Web apps. So I encourage you all to take a look at Experience Builder. And if the Portal home page isn't quite enough for your end users and you want to create a bit more of a tailored experience, this is a great application to take a look at to help address some of those challenges.
So thank you all for watching this week's episode. If you have any questions on how I put this together, or you would like us to share a template of this for your use in your organization, feel free to comment on this post or reach out to us, and we can send you this template for Experience Builder. So until next time we're out.
-Patrick Huls
Solutions Engineer | @SpatialNinja | Telecommunications
1 Reply

New Contributor
Mark as New

Bookmark

Subscribe

Mute

Email to a Friend
Hey Patrick. Great video - You make it look easy... Can you send me a copy of your template you mentioned toward the end? Thanks. Aaron