ArcNumerical TBX: Standardize Fields and Other Tools
Hey All,
This toolbox started out as an experiment using Pandas in ArcGIS but I have decided to include any scripting tools that leverage numpy/pandas to this distribution.
Tools in Distribution:
Add Z Scores Tool: This 10.4 ArcGIS scripting tool is designed to take selected fields and create an added field with a Z score for each one of the selected fields. The script essential exports a table to a numpy array, then to a dataframe, and then uses pandas to calculate new columns with corresponding Z Scores for the fields selected.
Add Grouping Fields: TBD
Feedback appreciated!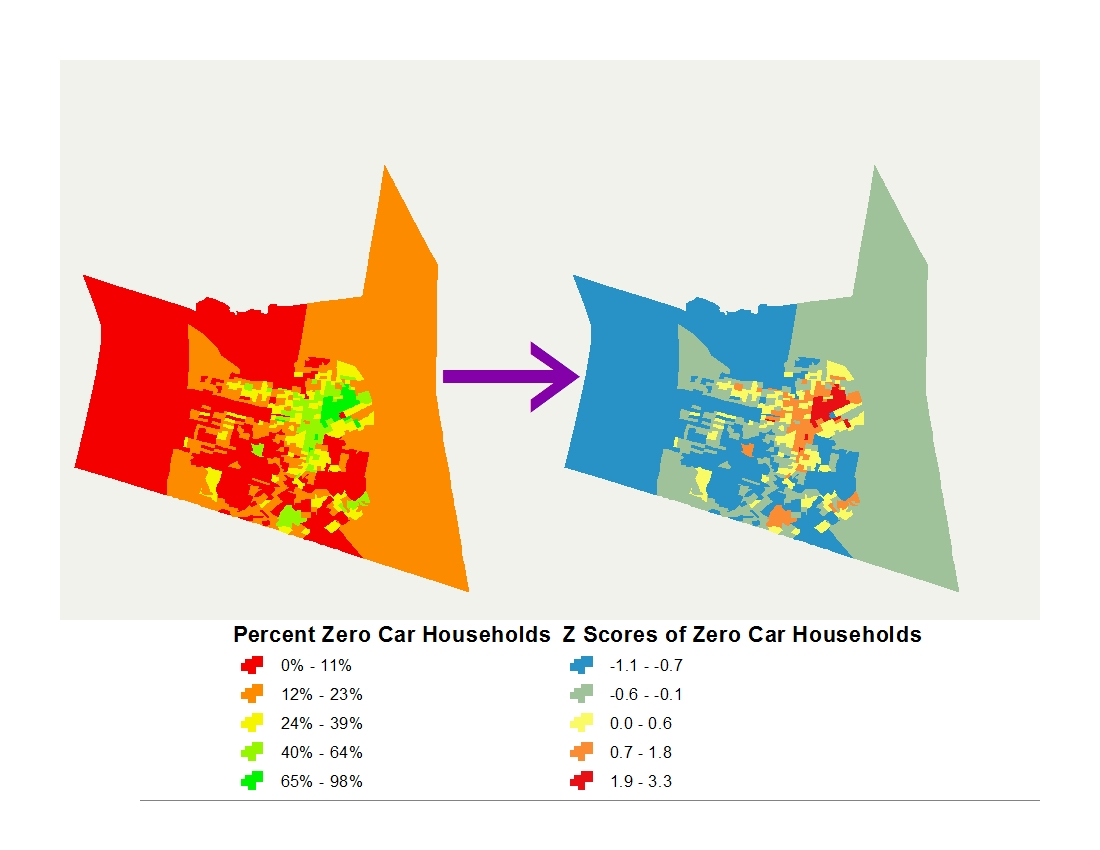 Parameter Outline
Parameter
Explanation
Data Type
Input_Feature_Class

Dialog Reference




This is the selected input feature class that will have new fields with Z scores calculated joined to it. If the fields already exist, they will be updated by the tool.

___________________




Python Reference




The feature class uses the ExtendTable function used from the DA module of arcpy to join a modified structured numpy array with column-wise calculated Z scores joined to it.

Feature Layer
Fields_to_Standarize

Dialog Reference




These are the fields that will have their Z scores calculated within a Pandas data frames, converted to a structured numpy array, and then joined to the input feature class based on the object ID. The fields added will be in the form of "Zscore_"+%FieldName%. If a field of that form already exists in the table, it will be updated.

___________________




Python Reference




Generally the fields are selected from the feature class to be converted into a numpy array, then into a pandas data frame, then back to structured numpy array to be joined based on the object ID. This tool assumes there is an object ID to use to join to.

Multiple Value
Download on Github:GitHub - Holisticnature/ArcNumerical-Tools: The goal of this script is to add new fields with standa...