New Contributor III
Mark as New

Bookmark

Subscribe

Mute

Email to a Friend
I have a GET request which looks like this ("Hotspot" is a valid layer name):
GET /arcgis/services/SmallvilleOGC/MapServer/WMSServer?SERVICE=WMS&map=SmallvilleOGC&VERSION=1.1.1&REQUEST=GetMap&FORMAT=image/png&SRS=EPSG:4326&BBOX=-82.6,34.7,-82.2,35.1&WIDTH=1024&HEIGHT=1024&TRANSPARENT=TRUE&LAYERS=Hotspot&STYLES= HTTP/1.1
Which results in an exception:
<ServiceExceptionReport version="1.1.1">
<ServiceException code="LayerNotDefined">
Parameter 'layers' contains unacceptable layer name.
</ServiceException>
</ServiceExceptionReport>
As a guess I tried SmallvilleOGC:Hotspot but received the same error. When I change LAYERS=0 it returns an image!
Any idea as to why this might be the case? It really is named "Hotspot" so it doesn't appear to be a typo:
Data Type: File Geodatabase Feature Class
Location: D:\Map\smallville\calixville.gdb
Feature Dataset: CalixTest
Feature Class: Hotspot
Feature Type: Simple
Geometry Type: Polygon
Thanks for any help you can offer.
2 Replies

Occasional Contributor
Mark as New

Bookmark

Subscribe

Mute

Email to a Friend
This is a mechanism to make sure that the layers can be requested with a unique identifier. By using the layer order, there will be no duplicate layer numbers, and no chance for confusion, since it is possible to publish a map that has multiple layers with the same name. In ArcGIS 10, there will be an option available to use the layer name if there are no duplicate names.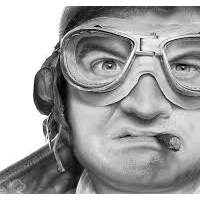 New Contributor II
Mark as New

Bookmark

Subscribe

Mute

Email to a Friend
Neat. How do we fix this issue?