New Contributor II
Mark as New

Bookmark

Subscribe

Mute

Email to a Friend
I'm new at this, and I presume this is probably an easy task, but I can't seem to find a process. I have a shapefile that I have added four new fields, and I've set up domains for each of these fields. One of the domains has a total of 76 options, so I want to avoid doing this process again. My goal is to copy the fields from one shapefile to another, and maintain the domains in both shapefiles . Is this possible?
The data is for a noxious weed program I'm working on. Both shapefiles live in the same geodatabase. One contains the point locations, and the other contains the area locations. Both shapefiles are populated with the same information, so the domains will be the same.
There may be a better/different way to accomplish my goal, so I'm open for tips, suggestions, pointers, sarcasm, knowledge, or anything. Thank you in advance!
Jason
1 Solution

Regular Contributor III
Mark as New

Bookmark

Subscribe

Mute

Email to a Friend
When create the fields preferably in catalog you can set the domain for that field if they are in the same geodatabase. If they are in different geodatabases use the domain to table tool to get the domain then the table to domain tool to put in the new\other geodatabase.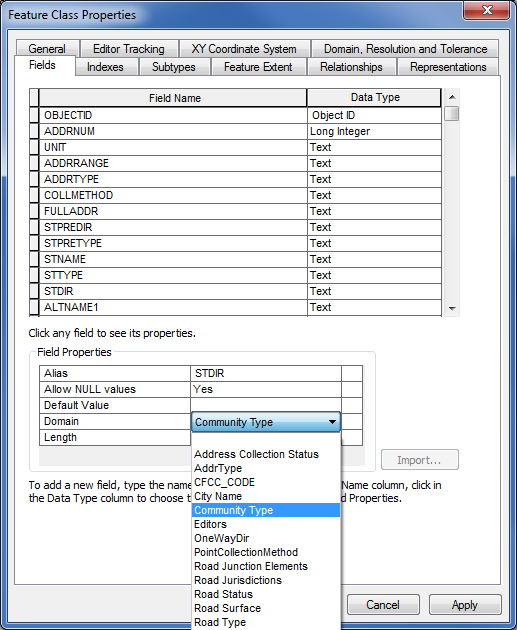 6 Replies