Occasional Contributor II
Mark as New

Bookmark

Subscribe

Mute

Email to a Friend
Hello all,
I have a question about Map viewer beta and dashboard combination.
I am working on a building layout layer which placed in a diagonal direction. I hope to change the orientation so that users can understand the structure better.
I was able to save the map with customized orientation in new map viewer beta. However, once I bring it into dashboard (both the current version and the beta), the map does not keep the orientation that I've set up in the map.
Does anyone know if there is any setting that I can control the map's orientation within a dashboard? Or is it possible to add any parameter through AGO assistant website to keep my customized map orientation?
I have added images below.
In reality and how map appears in dashboard.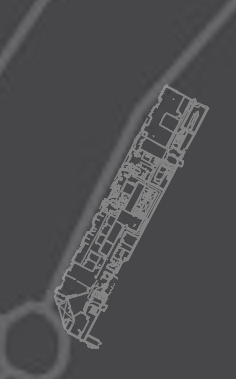 This is how I saved in map viewer beta

2 Replies

Esri Frequent Contributor
Mark as New

Bookmark

Subscribe

Mute

Email to a Friend
Have you tried using the dashboard beta? The original dashboard is 3.x JSAPI based and doesn't support rotation. The beta version of Dashboard is using 4.x(the same as Map Viewer Beta) and supports rotation.

Occasional Contributor II
Mark as New

Bookmark

Subscribe

Mute

Email to a Friend
Hi Russel, thank you for your comment.
yes, I tried it and also noticed that I can rotate the map manually in beta. However, that's not what I am looking for. I want my dashboard map has the same orientation as what I saved in map viewer beta as default. As I described, the customized orientation in the map viewer beta does not seem retain when the map is added into a dashboard.
Any other solutions?
K