Mark as New

Mark as Read

Bookmark

Subscribe

Email to a Friend
New Learn Lessons
A Learn Lesson is a step-by-step tutorial that uses a real-world scenario to introduce key ArcGIS tools and workflows. Here's a roundup of new lessons in the Learn ArcGIS Gallery that have appeared in the last month.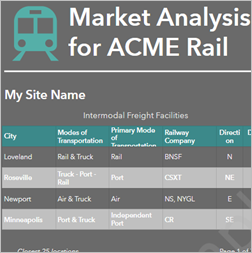 A railway company operates both rail lines and intermodal facilities—locations where cargo is switched from one mode of transport to another—in Iowa. The railway's GIS manager wants to find businesses throughout the state that are likely to need and use intermodal facilities for freight shipping. In this lesson, you will customize an infographic template in three phases. First, you will explore the infographic builder to get comfortable with the design and editing tools. Next, you will add a map to your infographic and link it to data in the other infographic panels. Finally, you will customize the style and branding of your infographic.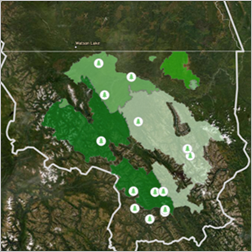 The Dene K'éh Kusān story by the Dena Kayeh Institute is the second-place winner in the 2020 ArcGIS StoryMaps Competition for the Sustainable Development Goals. It is particularly striking for its use of locator maps and map choreography, which help create a broader understanding of place throughout the narrative. In this lesson, you'll re-create a portion of the story to learn how to use these techniques effectively.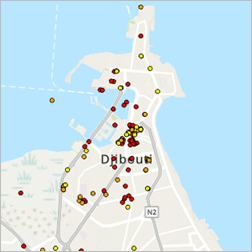 A cotraveler is someone who travels in tandem with another individual or object across both space and time. If criminals met with a group to plan their activities, or fled the scene of the crime with a getaway driver, determining cotravelers can help pinpoint suspects. In this lesson, you'll perform cotraveler analysis on fictional cell phone records to identify potential accomplices suspected of participating in a robbery. You'll perform the analysis in ArcGIS Pro Intelligence, a customized version of ArcGIS Pro tailored for intelligence workflows. After the analysis, you'll review the results and reach conclusions regarding the cotravelers you identified.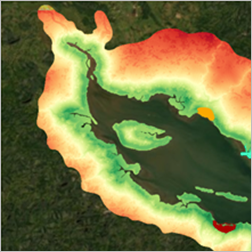 In recent years, Costa Rica has been developing organic and sustainable shrimp farming. In particular, it is trying to move the production away from mangrove forests, as intensive shrimp farming is destructive to that environment. It also encourages a practice that does away with the heavy use of chemicals and antibiotics. As the new approach to shrimp farming is increasingly successful, local farmers are looking for potential locations for new organic and sustainable shrimp farms. In this lesson you'll use the ArcGIS Pro Suitability Modeler to locate new potential farming sites in the Gulf of Nicoya, Costa Rica based on several criteria. You'll generate a suitability map indicating the most favorable areas based on the criteria. Then, from the suitability map, you'll identify the five best potential shrimp locations.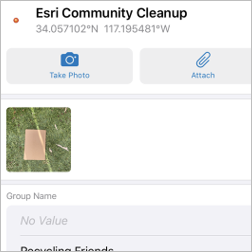 You're organizing a community cleanup event. You and your fellow community members will pick up various litter throughout your community and identify what resources are needed to maintain clean spaces. In this lesson, you'll prepare a map and form for data collection. As you collect litter during the event, you'll record data using ArcGIS Field Maps. When the event is over, you'll visualize the litter data using ArcGIS Insights.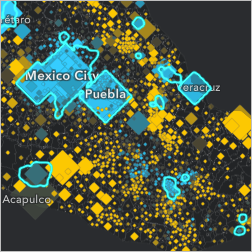 You are a GIS Intern working for an educational non-profit. The organization uses Census data to determine what areas would benefit most from outreach, including building schools, providing books and other school supplies, and sponsoring youth education programs
You are tasked with becoming familiar with public census education data and creating an informative map to share with the team. You can do this with ArcGIS Online. You will add public, ready-to-use, Mexican Census layers to Map Viewer and configure the layers with custom symbology, pop-ups, and charts.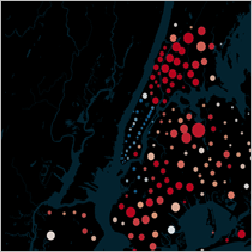 There is no doubt that maps are a central part of the ArcGIS StoryMaps experience! But knowing how to choreograph the presentation of those maps and adjust what they will show will help take your stories to the next level. Map actions allow your readers to control what the map shows and elevates them from passive to interactive readers. Map actions engage your readers and reward their curiosity, such as by allowing them to turn layers on and off to reveal additional map details. Map actions can also be configured to allow readers to change the map extent, such as clicking on a button and zooming in to a city or panning to a different country. In this lesson, you'll set up a story's map actions.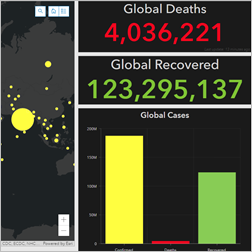 Doctors first identified the virus responsible for coronavirus disease 2019 (COVID-19) in early 2020. The virus quickly spread, bringing the disease to every continent.
The Center for Systems Science and Engineering (CSSE) at Johns Hopkins University soon began collecting and updating information on the location of confirmed COVID-19 cases, deaths, and recoveries. In this lesson, you'll build three maps of COVID-19 cases using real-time data feeds provided by CSSE. Then you will combine the maps and other information to create a dashboard illustrating the current pattern of worldwide cases.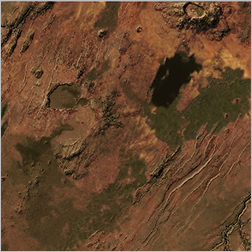 Hillshading—also known as shaded relief—is a technique that visually communicates terrain. It depicts the 3D surface of a landscape on a flat map by simulating how light and shadow might fall on that surface. Hillshading has a long history in cartography, and there are many methods and techniques for achieving this visual effect.
In this lesson, you'll use ArcGIS Pro raster functions to build a custom hillshade of part of the Great Rift Valley of Ethiopia. The hillshade you create will be informed by observations about how light works in the real world. You'll learn a repeatable technique to create dynamic and attractive hillshades in any area, how to share the results with others, and how to blend hillshades into other layers of your map.
Train a model to identify street signs (ArcGIS Online/ArcGIS Enterprise, ArcGIS Survey123, ArcGIS Notebooks, ArcGIS API for Python

)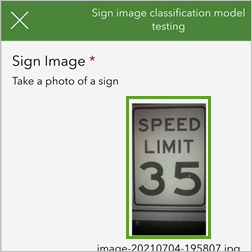 While machine learning tasks in the office may replace some human activities, in the field they often complement or enhance field work activities instead of replace them. In this lesson, you'll build and verify a model that can be used to automatically identify street signs based on images manually captured in ArcGIS Survey123.
First, you'll acquire a representative collection of training images captured using Survey123. Next, you'll use the images to train a model with ArcGIS Notebooks. Once the necessary model files are created, you'll use them in conjunction with the Survey123 SmartCamera to test the model's predictions and classify survey photos.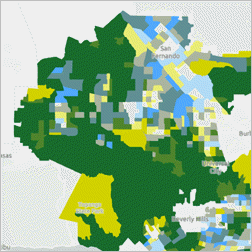 To promote equitable access to green infrastructure , and to mitigate climate change, the City of Los Angeles plans to plant 90,000 trees by the end of 2021 . There are many benefits to increasing tree canopy coverage across a city. Trees provide shade, lower surface and air temperatures by as much as 10 degrees , provide protection from direct sunlight, and help reduce the risk of heat-related illnesses .
The City of Los Angeles wants to ensure that the trees are planted in the areas that need it most, with a focus on social and environmental equity. In this lesson, as a GIS analyst for the city, you'll use spatial analysis to build a model that prioritizes the distribution of 90,000 trees across the census tracts of the city.
New Learn Paths
A Learn Path is sequenced set of resources for learning about a particular topic. Here's a roundup of new paths in the Learn ArcGIS Gallery that have appeared in the last month.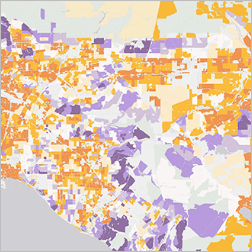 Create interactive maps that highlight patterns in your data.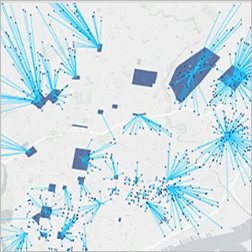 Using, analyzing, and visualizing activity in both space and time.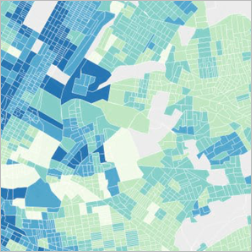 Use the Insights scripting environment for data engineering and to extend your analysis with Python and R.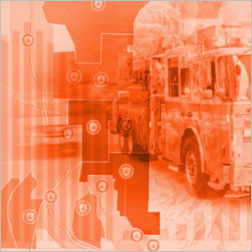 Learn how to use Insights for public safety and emergency response.
You must be a registered user to add a comment. If you've already registered, sign in. Otherwise, register and sign in.