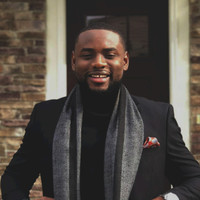 Mark as New

Mark as Read

Bookmark

Subscribe

Email to a Friend
Hi YPN fam, we thought about ways to help our young professionals make good first impressions at work. So, this week we reached out to some Esri employees at different levels, and different departments to discuss what they look for in a first impression.
We reached out to Melinda, currently the group lead for the ArcGIS Analyst team. She obtained her bachelor's degree in environmental science, has a background in water quality monitoring. She was one of the student assistants at the Esri UC where she became determined to work for Esri. During the conference, she built a great network and was later offered a job as an analyst in the Charlotte office in May 2016.
Kwasi, a technology lead for the SDK team at the time of this interview but he recently accepted a developer position with the Real-Time and Big Data team. Kwasi is originally from Ghana but has spent most of his adult life and obtained his tertiary education and professional experience in the US. He has graduate degrees and certifications in engineering, geography, computer science and statistical modelling and like Melinda, he was also a student assistant at the Esri UC and was convinced that he wanted to be a part of the Esri community.
Daniel started working in the Charlotte office 5 years ago as an implementation analyst. His educational background is in data science with focus on spatial technologies, during which he interned at a GIS hosting company that hosts services for government agencies where he learnt a lot about GIS. He accepted his current position as a technology lead for the enterprise team after 21/2 years working as an analyst.
Cameron graduated with a dual major degree in geography and criminal justice from UNC Charlotte. He got his first job in an engineering firm where he worked for 7 years during which he obtained his masters and post baccalaureate degrees respectively. He has been with Esri for 5 years, started as an implementation analyst then went to the enterprise usage team after 3 months. 2 years later he accepted a position as a group leader of his team.
Dan obtained his undergraduate degree in computer science and went on the get a master's degree in GIS. He also has a professional land survey license in North Carolina and Virginia. Dan is currently a server usage analyst and has been with Esri Charlotte for 5 years.
Questions;
What qualities stand out when you just meet someone for the first time?
Melinda: Demeanor and approachability, Esri is a collaborative environment and people need to know that they can reach out to you, so a smile doesn't hurt.
Kwasi: Confidence and a smile, little things like eye contact and a firm handshake.
Daniel: Making eye contact, confidence and showing that you're sure of yourself
Cameron: How you present yourself, being the first one to start a sentence and good posture
Dan: If shaking hands make it a firm handshake, appearance and body language
Let's say this first impression leads to a conversation, what leaves a lasting impression?
Melinda: Being organized, always prepared and able to explain what you do well enough for others to understand.
Kwasi: The tone and disposition at which one talks about company product, workflows, co-workers leave an impression. I also look out for mannerisms and some level of humility.
Daniel: Asking interesting questions, being engaged and insightful. Confidence in talking about what you know shows you believe in yourself.
Cameron: Being able to speak intelligently about their past experiences and correlating those experiences with how it benefits the company. Professionalism also leaves an impression.
Dan: Being inquisitive, eager to learn and listening will leave an impression.
Perhaps there is a possibility that this person might be a good potential for your team, what do you look out for during this conversation?
Melinda: Showing ambition and passion for the technology and having the talks to prove it. Being personable and not afraid to open up.
Kwasi: Willingness to learn and taking notes if needed, open to constructive criticism and not being afraid to fail.
Daniel: Being able to look at obstacles from a big picture and cares about the people affected (especially customers). Knows how to communicate well enough, when to ask questions and when to drop the wrong idea and start over
Cameron: Showing willingness to work with others and being able to explain how he/she intends to achieve an end goal. You don't have to be well versed in the technology but have a strong work ethic.
Dan: Participating actively in the conversation with keen interest, active listening and being comfortable talking about their past work experiences as related to the role available.
Melinda: Continue learning and giving or taking advice to each other, regardless of age difference or professional status. There is no single fountain of knowledge, its lateral. Might sound cliché but set goals for yourself and spread positivity.
Kwasi: Take responsibility for your actions, don't blame anyone else when things go wrong. Learn a little extra than you are required to, and you will always stay ahead. Always move on to help the next person or at least try to help.
Daniel: Always speak up and be confident, you know more than you think you do. Trying and failing is part of life, don't be afraid to ask for help.
Cameron: Work hard and don't overthink problems, they get easier when you break them down in parts. Always remember that you have plenty of resources around you that are willing to help.
Dan: Chase your dreams, or the job you seek. If you're passionate about it, you'll do well.
You must be a registered user to add a comment. If you've already registered, sign in. Otherwise, register and sign in.