Highlighted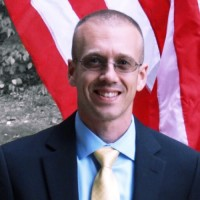 New Contributor II
Mark as New

Bookmark

Subscribe

Mute

Email to a Friend
Esri Community,
Background: I'm a data scientist. So, my background is steeped in statistical methods, optimization, heuristics, machine learning, deep learning, etc. (i.e., not GIS). HOWEVER, over the last 1.5 years my work has increasingly skewed heavily toward spatial data over other forms of data. Consequently, I've acquired quite a bit of on-the-job experience with ArcGIS Pro and open-source GIS tools (e.g., GeoPandas).
Current Status: I consider myself a data scientist in the process of evolving into a spatial data scientist.
My Goal: Ideally, I would pursue an ArcGIS Spatial Data Scientist (SDS) certification...but currently there is no such thing
. So, in lieu of a SDS cert, I want to obtain the blend of currently available certs/exams that would most closely approximate the concept of what an ArcGIS SDS cert would be if it did exist. I completed Esri's recent SDS MOOC and LOVED IT, but now I'm looking to secure credentials that carry more weight than a MOOC.
My Current Plan: I'll preface this by saying that I'm very new to the world of ArcGIS certifications. With that being said, I *think* the most appropriate cert/exam blend for my goal is: ArcGIS Desktop Associate + ArcGIS API for Python Specialty Exam.
What do you think?
Given my background and goal, can anyone advise whether or not this is the best cert/exam mix? If not, please respond with what you'd put forward as a better credentialing path to achieve my goal - open to all suggestions!
Thank you in advance for your thoughtful responses!
2 Replies
Highlighted

by
TimothyHales
Esri Notable Contributor
Mark as New

Bookmark

Subscribe

Mute

Email to a Friend
Ted Hallum‌ I believe you are right on target with your ideal certification combination. With your current GIS experience, the ArcGIS Desktop Associate is a good exam to start with as it is geared towards those that have 2+ years of experience. The ArcGIS API for Python fits well as that technology provides access to so many data science modules.
Focus first on the ArcGIS Desktop Associate exam. It covers a lot of areas that you may not have experienced yet. Areas that could be covered are data management, spatial analysis, Python, 3D, map layouts, Pro tasks, raster analysis, etc.
Check out the Esri Training learning plan for this exam and the study guide.
Highlighted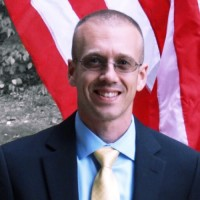 New Contributor II
Mark as New

Bookmark

Subscribe

Mute

Email to a Friend
Thank you for the reply! I'd posted this same question over on Esri's Technical Certification LinkedIn Group, and both Jeren Portillo‌ and Suzanne Boden‌ provided similar feedback. The collective responses definitely give me confidence that I'm on the best certification path currently available - although, Jeren did say "We are compiling feedback about additional Specialty exam topics, so stay connected for new exam announcements." So, I'll be keeping my eyes peeled for the future debut of a Spatial Data Science specialty exam ;-)!!!
As far as the preparations steps that you recommended, I actually started the Desktop Associate Certification Learning Path earlier this week! In a stroke of good luck, I found that I already inadvertently completed part of the Desktop Associate Learning Path because I previously completed the ArcPy Essentials Learning Path.
However, I was completely unaware of that study guide and just purchased the Kindle version from Amazon a few minutes ago.
Thank you all again for the input, and I look forward to earning the desktop certification and specialty exam credentials soon!