New Contributor II
Mark as New

Bookmark

Subscribe

Mute

Email to a Friend
I am confused between the answers. Can you help me choose the best ansewes. Thank you so much!!
1. A GIS technician has a polygon layer of land use types and a separate table that contains the definition of each land use type. Several polygons have the same land use type. How should the technician apply the land use type descriptions in the table to the polygon layer?
A . Relationship Class
B . Relate
C . Join
D . Spatial Join
2. A GIS analyst manages a layer of Park Boundaries and receives a table of Wildlife counts for different species in each park district. The analyst wants to create a permanent table association that allows for editing the wildlife information from within the park boundaries table. Which type of table association should the analyst use to complete the task?
A. Relate
B. Simple Relationship Class
C. Join
D. Composite Relationship Class
3. An ArcGIS user with a parcel layer and a stand-alone table of assessor's data is creating a tax map that will display data from both attribute tables. Both the parcel layer and the stand-alone table have one record per parcel. Which operation should the ArcGIS user perform to prepare the data for display?
A. Relate
B. Join
C. Spatial join
D. Append
4. A GIS analyst has a feature class containing property boundaries and a table containing the names of the owners of that property. Many properties have more than one owner. The analyst must publish this data to ArcGIS Online and show which owners are associated with which property in a pop-up window. What should the analyst set up before publishing?
A. Join
B. Relate
C. Relationship class
D. Spatial Join
5. An ArcGIS user has returned from performing field data collection with a high accuracy GPS device. Upon importing the GPX files into ArcGIS as shapefiles, the user notices that some of the collected points are now coincident. The user knows that the points should display separately because they are two distinct features. Which environment settings should be changed to make sure that the points are imported in millimeter precision?
A . Output X,Y Domain
B . X,Y Tolerance
C . X,Y Resolution
D . Coincident Points
3 Replies

by
DanPatterson

MVP Notable Contributor
Mark as New

Bookmark

Subscribe

Mute

Email to a Friend
@JerenPortillo seems to be associated with the exams. If they are open to discussion, perhaps you should take direct your questions to those involved.

... sort of retired...

New Contributor II
Mark as New

Bookmark

Subscribe

Mute

Email to a Friend
I saw these quesion on internet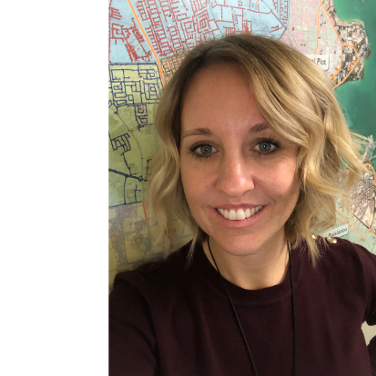 Esri Contributor
Mark as New

Bookmark

Subscribe

Mute

Email to a Friend
Hi @HanhNguyen2 ,
Unfortunately, I can't help you with identifying the correct answers. We sometimes see questions like this on paid sites on the internet and while they can be helpful in brushing up on test-taking skills, they may not support the identification of knowledge gaps that would help you successfully pass the exam.
My recommendation is to review the exam information guide and the associated Learning Plan to see if you can pinpoint areas that require more study before taking the exam. Your skills AND experience are what is tested on and you don't want to get distracted by only focusing on practice exam questions.
Good luck!!