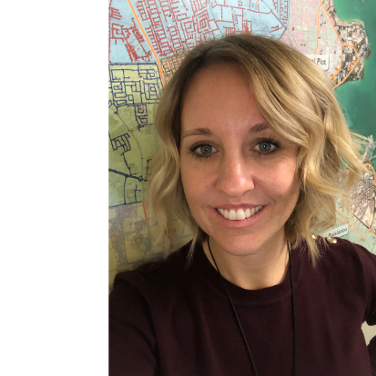 Mark as New

Mark as Read

Bookmark

Subscribe

Email to a Friend
So, you are ready to pursue an Esri Technical Certification. By now, you know that certifications boost your resume, as well as, confidence in your skills, help you stand out among your peers, and position you for greater opportunities for success. And, obtaining a certification creates happier, more productive, employees that tend to stick with a company. But how do you choose the exam that is right for you so you can take advantage of all the perks of being certified?
The first step in determining which exam is right for you leads you straight to the Esri Technical Certification website. You will need to decide if you are going to attempt a Core or Specialty exam. This decision might be easy because, in order to be eligible to sit for a Specialty exam, you must already be certified with a Core exam. Without first validating your foundational or core knowledge of Esri software, you will be unable to take full advantage of the Specialty exams, which are singularly focused on specific topics and meant to be stacked on top of foundational exams.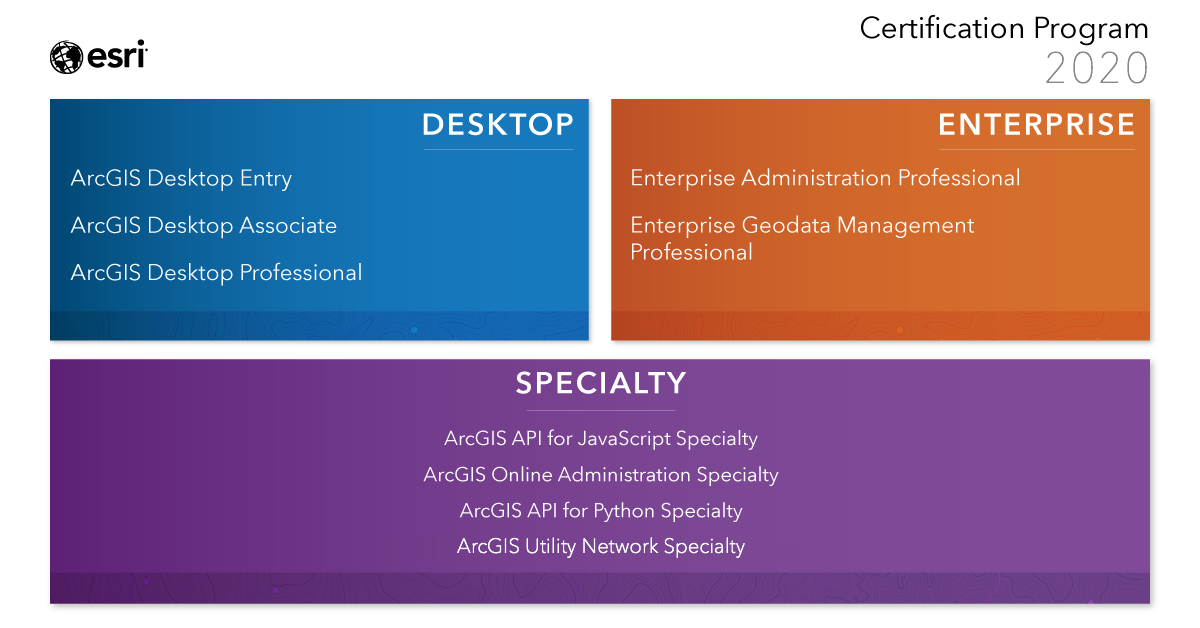 Once you have decided to pursue either a Core or Specialty exam, the next step is to decide in which domain your skills and experience most closely relate to. Are you a Desktop whiz or an Enterprise guru? Look through all the exams offered in the domains to determine where your foundational product and skills knowledge best fits. When you have an idea of which exam best suits your skill set, you can determine the appropriate level: entry, associate, or professional. The entry-level indicated skills and experience with Esri software at between 0-2 years, whereas, the associate level would require 2-4 years' experience, and finally, the professional level is set at 4+ years of experience.
The final step will be utilizing the exam resources to perform a self-guided skill assessment. Each exam has an associated information guide that outlines the details, qualifications, and skills measured. Additionally, you will find an outline of the software that will be tested on in the exam and even a list of skills outside the scope of the exam. Use the information guide to determine if your skills and experience align with that being tested on in the exam. If you identify any skills gaps during your self-assessment, you can use the additional preparation resources to refresh your knowledge or learn new topics that will appear in the exam you are interested in. Learning Plans, a free web course, and study guides are all available to support your exam preparation process.
When you have completed your skills assessment and are confident you have chosen the best exam to fit your skills and experience you are ready to register for your exam appointment! It's just that easy and with a combination of planning and preparation, your journey to certification will feel like a walk in the park.
Good luck and don't forget to share your success story to help others on the journey!
1 Comment
You must be a registered user to add a comment. If you've already registered, sign in. Otherwise, register and sign in.