Speaking Engagement: MASSACHUSETTS GIS DAY 2021 (#MAgisday2021)
Published on
‎11-12-2021
03:35 PM
by
AlexaVlahakis

|
Updated on
‎11-12-2021
03:37 PM
Join us on Wednesday, November 17, as we celebrate GIS at the University of Massachusetts Amherst. The event is free and open to all!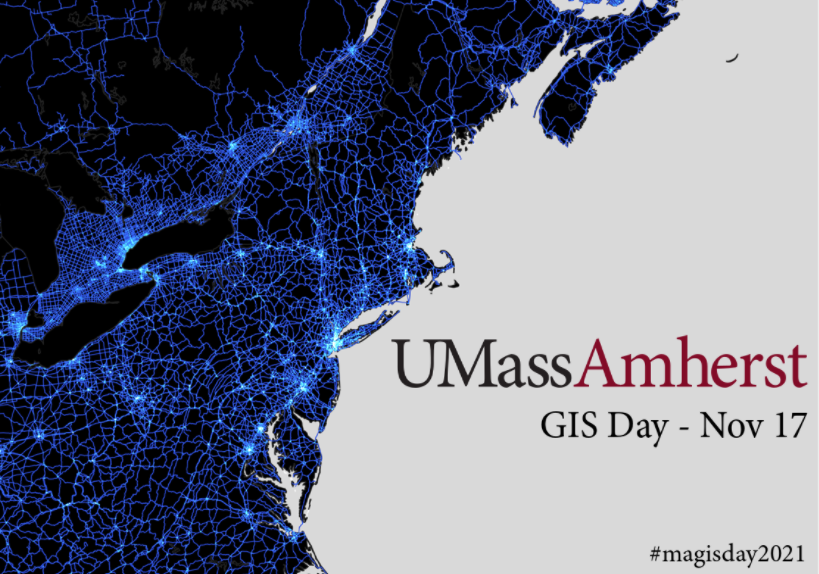 Highlights:
Humanitarian OpenStreetMap mapathon
Geo-caching
Web-scraping/mapping with Python
This event is hosted by UMass Amherst Geosciences and UMass Amherst Libraries.
---
Event has ended
You can no longer attend this event.
No one attended this event
Start:
Wed, Nov 17, 2021 06:00 AM PST
End:
Wed, Nov 17, 2021 05:00 PM PST
0 Comments