American Geographic Society Presents Geography 2050: Towards a More Equitable Future
Published on
‎10-20-2021
03:22 PM
by
RosemaryBoone

The American Geographical Society presents Geography 2050: Towards a More Equitable Future
Register for this free virtual event taking place November 15-19, 2021.
Conference description. "Geography 2050: Toward a More Equitable Future will be held in an easy-to-access, open, and virtual setting, allowing you to experience the symposium from wherever you are. We encourage geographers, students, educators and global citizens to join us November 15th -19th, 2021and be part of the dialogue advancing a more just and equitable future."
Conference themes:
The Geography of Inequalities and the Future of Regional Economic Development Strategies
How Corporations Think Geographically About Growth, Profitability and Social Responsibility
How Climate Change Exacerbates the Geography of Inequalities
Barriers to an Equitable Future
How Public and Private Housing Investment Can Build Equality of Opportunity in the Landscape
Exploring the Geographic Nexus of Health & Wealth
The Role of Mobility Solutions Towards Greater Equity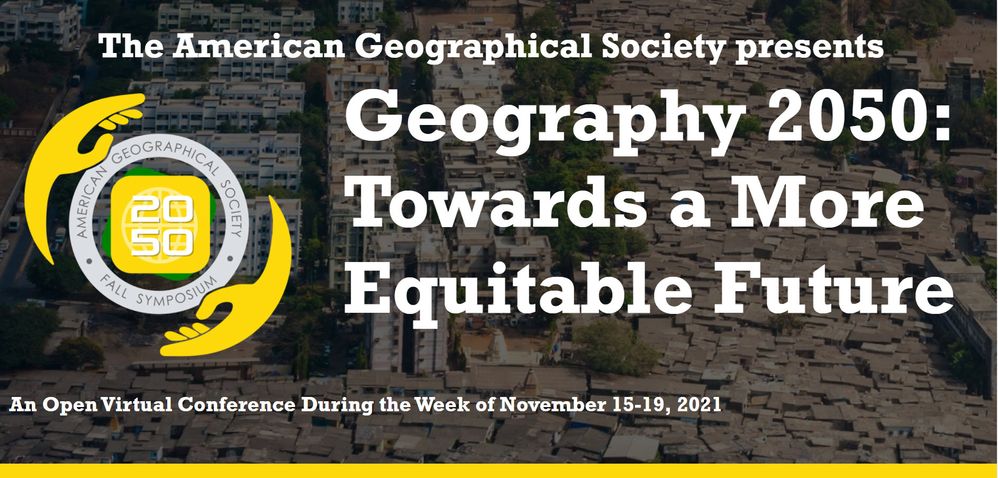 ---
Event has ended
You can no longer attend this event.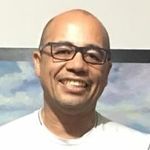 Start:
Mon, Nov 15, 2021 08:00 AM PST
End:
Fri, Nov 19, 2021 05:00 PM PST
0 Comments