Mark as New

Mark as Read

Bookmark

Subscribe

Email to a Friend
Earth Day is a time for the worldwide celebration of the most special place in our solar system. What we do on this planet impacts the future of generations and species to come. This starts with each of us as individuals. Educating every person on the significance of preserving our Earth will have an ever-lasting impact.
Earth Day is held every year on April 22nd. We wanted to provide you with education Earth resources and tools that can be used in your curriculum, classroom activities, or over the summer with your kiddos!
Esri provides users and even non-users of Geographic Information Systems (GIS) technology, access to maps, tools, and data to create exciting representations of Earth. We've compiled seven engaging resources that can help you get started in teaching about Earth in your classroom, youth group, or homeschool.
Seven Ways to Help you Get Started
1. Share Your EarthPlaces
Honor our incredible planet by sharing your special Earth places via this interactive ArcGIS StoryMap: Share Your EarthPlaces. This StoryMap helps highlight some of our GIS user's favorite locations around the globe, spanning from memorable wildlife sightings, areas that are worth protecting, or natural places.
View the most recent submissions from users, and even have your students upload their favorite Earth place via a Survey123 form, located at the bottom of the page. (My favorite place so far is Yosemite National Park)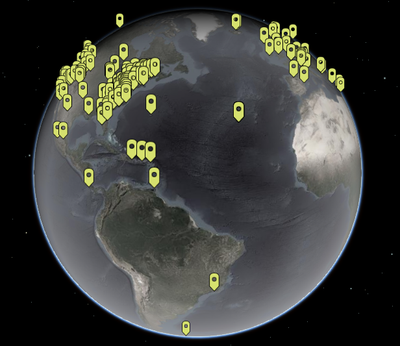 Caption: Submissions from our users of their favorite places.
2. Celebrate the Earth, Every Day
The EarthPlaces StoryMap is found within our ArcGIS StoryMaps collection: Celebrate Earth Day every day! This collection of StoryMaps allows you to view stories about the planet, living in the age of humans, Earth champions detailing the important work they do to protect the planet and more.
Get your classroom inspired with these incredible stories of hope for the future, maps that illuminate some of the most remote places, and elevate the importance of indigenous voices.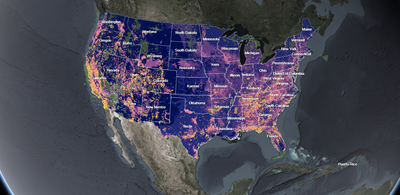 Caption: Map of biodiversity importance from the ArcGIS StoryMap - The Map of Biodiversity Importance: An Overview, by NatureServe.
3. GIS for Climate Hub
Visit our GIS for Climate Hub site where you can Learn to Apply GIS to Climate. The Learn ArcGIS Lessons that are provided here offer many resources for how to apply GIS to climate science, demos, and blogs that can help you to develop a curriculum centered around teaching about the changing climate.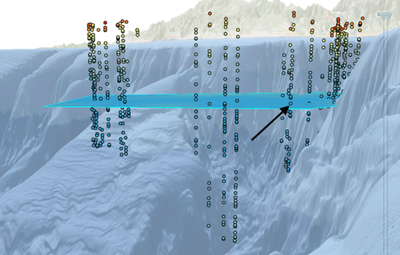 Caption: 3D oxygen measurements in Monterey Bay via the Learn ArcGIS Lesson.
4. Environmental Science GeoInquiries Collection
GeoInquiries are 15-minute instructional activities that use interactive maps (geographic) to enhance your academic instruction of standards-based topics from grades 4-to 12. They're ideal for the classroom as it doesn't require a login or installation of ArcGIS Online.
This Environmental Science GeoInquiries Collection supports the map-based concepts found in high school environmental science like speciation, pollution, population ecology, and energy.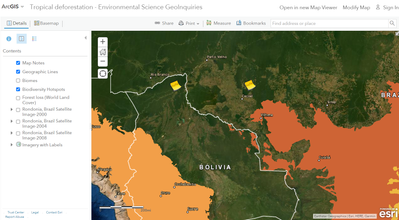 Caption: Tropical Deforestation GeoInquiries Map Activity
5. Earth Science GeoInquiries Collection
This Earth Science GeoInquiries Collection features all the major map-based concepts found in a typical middle or high school earth science course– topography, earthquakes, volcanoes, oceans, weather, and climate.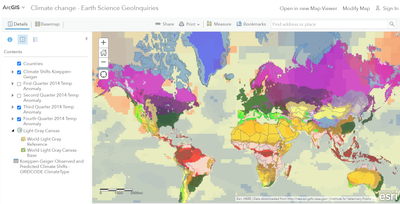 Caption: Climate Change GeoInquiries Map Activity
6. Explore Your Neighborhood This Summer
Kids enjoy looking at places they know on a map. Combine that with a screen, and you have a hit activity. Explore some fun activities in this storymap that create exciting and engaging tasks for your kids. Looking for something to do this summer? Find where you live, where you go to school, and even where your parent (s) or guardian (s) work!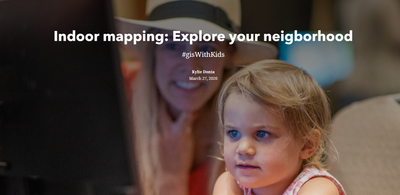 Caption: ArcGIS StoryMap – Indoor mapping: Explore your neighborhood.
7. Flatten the Earth, You Say?
How do we turn something round, into something flat? Earth may be round, but on paper or maps on computers, Earth is portrayed as flat. Enjoy interactive activities in this storymap that allow you and your kiddos to make Earth into paper maps shaped like cubes, stars, and more!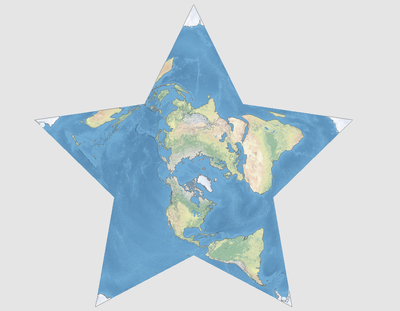 Caption: Depiction of the 'Berghaus star projection' from the ArcGIS StoryMap: Flattening Earth.
We hope you find these resources valuable, and they might assist you in teaching about the importance of Earth for all living things. Let us know in the comments how you implement Earth into your curriculum!
You must be a registered user to add a comment. If you've already registered, sign in. Otherwise, register and sign in.