by
JosephKerski
Esri Frequent Contributor
Mark as New

Mark as Read

Bookmark

Subscribe

Email to a Friend
A variety of economic, geographic, and other factors influence a store chain to "stay regional" vs. going national or international. Spatial patterns of where these regional chain stores are located often tell a story about where the headquarters is located, about population trends, demographics, climate, business tax rates, human behavior including commuting and buying habits, and much more. The patterns sometimes show that competing stores of the same type, often overlap, while at other times they are adjacent to each other. This exercise uses a web based Geographic Information System (GIS) as an analytical tool to analyze the locations of regional convenience stores, and to site a new store in a community.
To enable students and others to dig into these issues, to encourage them to think critically and spatially, and to engage them in using GIS tools, I have created a new lesson (REVISED NOVEMBER 2019) that uses Community Analyst to analyze national, regional, and local convenience stores (ATTACHED). The lesson uses Community Analyst, a very rich online set of tools, data, and capabilities from Esri. Also attached are a set of slides introducing Community Analyst (and Business Analyst Web, which is essentially the same toolkit as Community Analyst), and explaining how and why it can be used in education and beyond. With Community Analyst you can create choropleth maps on hundreds of variables for many countries around the world on demographics, health, crime, and other variables, as well as on consumer preferences and lifestyles, you can create infographics and drive/walk time and distance buffers, you can map business locations, and so much more. These tools are part of the ArcGIS platform, so your maps can be shared with ArcGIS Online, and conversely, you can bring maps from ArcGIS Online into Community Analyst/Business Analyst Web.
The lesson steps participants through analyzing the distribution of two regional convenience store chains - Allsup's and Casey's, asks them to make a variety of choropleth maps to understand population and markets, and finishes with a site selection for a new store in a community (I selected Columbia Missouri). Concepts include understanding distributions, scales, business decisions, and site selection. Tasks include filtering data, mapping point locations, computing drive time polygons, creating infographics, and more. Several screen shots from the lesson appear below.
The lesson could be taught in courses including geography, business, sociology, mathematics, and GIS. It requires two to three class periods or can be run online. It can be taught in a community or technical college, a university, and even in an advanced high school course. The lesson could be run in Business Analyst Web as well as in Community Analyst. Since both of these tools are run online, no software is required. An ArcGIS Online account is all that is needed to acesss the tools, make the maps, and conduct the investigations. The lessons could be easily extended to other brands of convenience stores or other types of businesses. I look forward to hearing your reactions.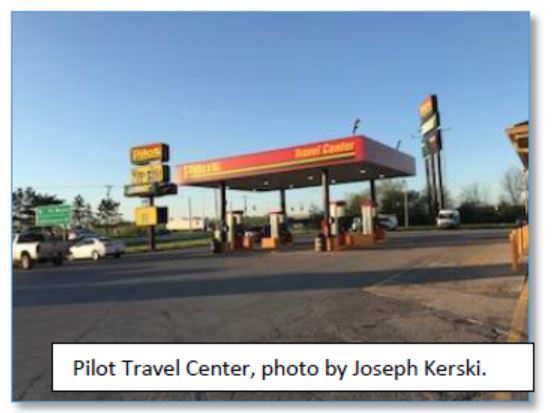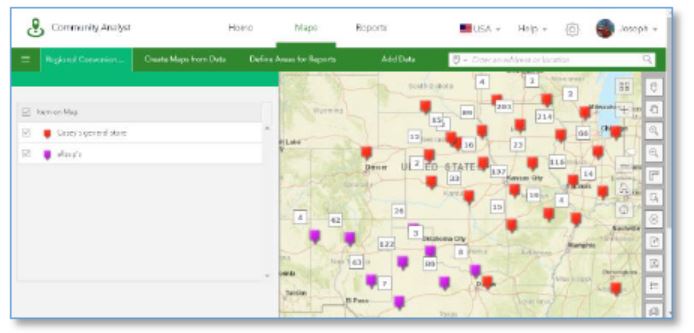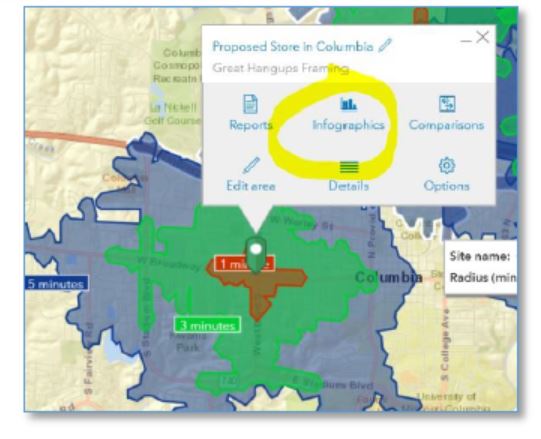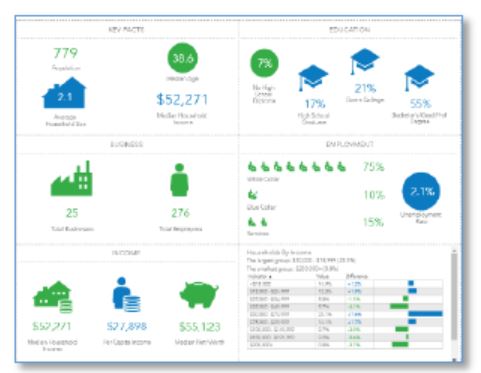 You must be a registered user to add a comment. If you've already registered, sign in. Otherwise, register and sign in.