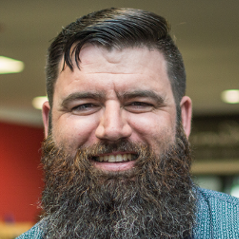 Regular Contributor
Mark as New

Bookmark

Subscribe

Mute

Email to a Friend
Hi Guys,
I have got an 18Gig .ecw file here at work, and a contractor has asked for a lower quality one that could be burned to DVD or put on thumb drive (i know we can get big thumb drive, but the DVD option is better for us) so im trying to work out how to convert the 18Gig to be a smaller 4gig file.
I have done the obvious thing of opening it in Irfanview, clicking save as, then reducing quality to abot 3:1 as per the options, and this dramatically reduces the file size to about 10meg, while still being adequate for what contractor needs. But when i bring this new ECW into my MXD map it comes up with warning - see photo below.
[ATTACH=CONFIG]19209[/ATTACH]
So i open Catalog and import the same coord system as all my projects/files and try again, but the error still comes up, and the image doesnt project on my plan.
Does anyone know why this is happening, and how i can resolve this?
-Cheers
1 Solution

MVP Regular Contributor
Mark as New

Bookmark

Subscribe

Mute

Email to a Friend
Ben,
You might be able to solve the "scaling" issue by using ArcGIS's image georeferencing tools on the image created by IrfanView. Choose a simple "Affine" type transformation, that will allow you to scale the image back to its original size. The georeferencing tools for images/rasters don't write a new file, they just add a so-called world file or *.AUX.XML file storing the information on how to display the image.
See the following ArcGIS Help topics for more information:
Fundamentals for georeferencing a raster dataset
Entering specific x,y coordinates when georeferencing
By the way, in your case it might be best to not use a percentage resize in IrfanView, but use exact X,Y pixel widths. This will allow you to accurately determine by what factor (e.g. 2, 4 etc.), the image will be resampled and ensure it will re-map to the same extent as the original. Look at
Image/Information
in IrfanView or in ArcCatalog, to find out the size in number of pixels X and Y, the original image is. You can also use the
"Resample"
option in the Batch dialog of IrfanView. It will be slower but may give a better quality image as, if I remember it well, it resamples based on a bilinear or cubic interpolation method, instead of collecting pixels based on nearest neighbour resampling.
7 Replies