GeoNet Community Discussions Covering Coronavirus Outbreak (COVID-19)
The work you do to support awareness of COVID-19 in your regions is important and The Esri Community is here to help. Collaborate by sharing your ideas, questions, resources, or projects here in the GeoNet Community. We put together this collection of COVID-19 discussions currently happening in GeoNet, and we invite you to review, stay updated, and get inspiration from those who are working on solutions right now. We will continue to add to this list as more discussions and content is posted. Check out the additional "How to share on GeoNet" sharing tips noted below. Thank you for your contributions and we appreciate your support.
New: See GIS in this Time of Crisis: A Note from Jack Dangermond on YouTube
From Esri Software Security & Privacy: A new Windows-based application has been created by a malicious individual or group that uses the online map posted by Johns Hopkins University at https://coronavirus.jhu.edu/map.html as a decoy for installing Malware. Read More >>
View Current COVID-19 Resources from Esri's ArcGIS Hub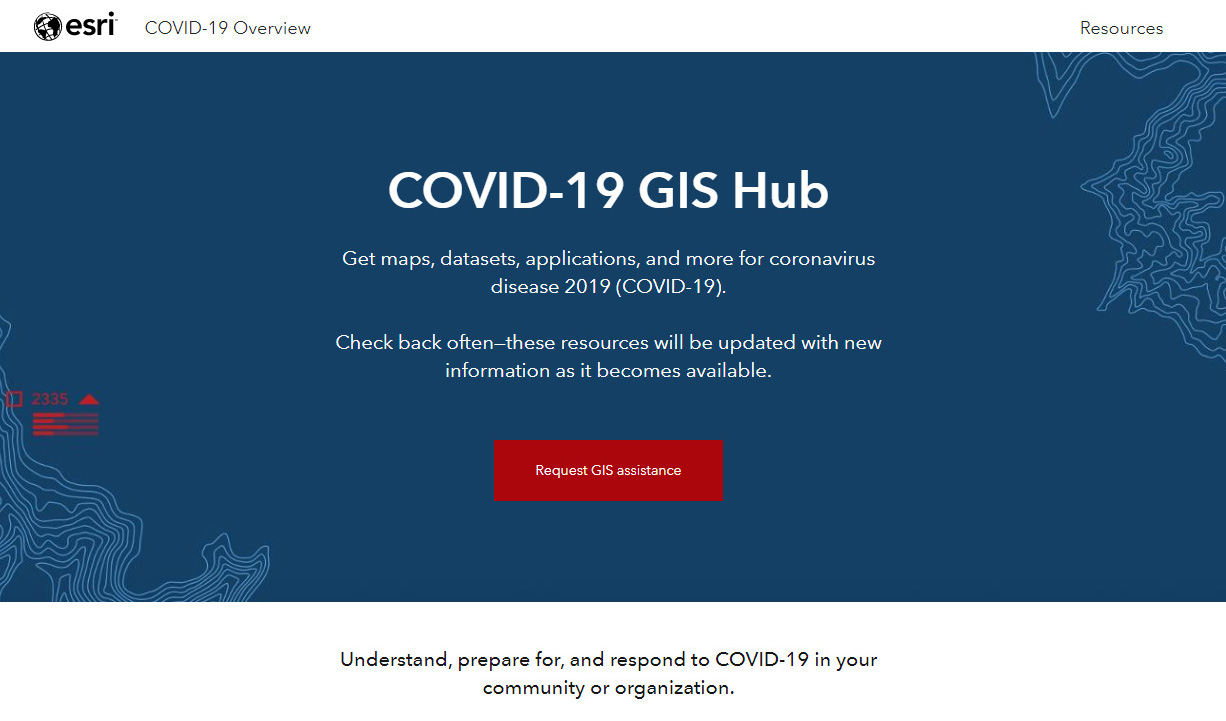 Solutions & Resources

Follow the new Coronavirus disease 2019 (COVID-19)‌ GIS Community in GeoNet.

Chris Ferner has a document with ongoing updates to Esri COVID-19 GIS solutions. Follow: What's New?
If your organization needs guidance on working remotely with ArcGIS, please read: ArcGIS Support for a Remote Workforce‌ by Dave Wrazien - added 3/20/2020
Webinars
Recording available: Graham Hudgins‌ posted an upcoming webinar for ArcGIS Hub‌ on Thursday, March 19, 2020 from 10:00 a.m. - 11:00 a.m. (PDT): The Underutilization of GIS and How to Cure It: An ArcGIS Hub Webinar -

added

3/17/2020

Oscar Loza updated a webinar recording from URISA and Esri on the available resources for COVID-19: Video Link : 6042‌

- added 4/2/2020

Oscar Loza‌ uploaded a webinar recording that overviews available GIS Tools, Templates, and Free Resources for COVID-19 from Esri and shows a local government example of COVID-19 solutions: Video Link : 6071‌

- added 4/9/2020

‌

Christa Campbell and Joe Johnson announced a Business Continuity webinar series for Water Utilities and Telecommunications - added 4/7/2020‌:

- Webinar Series - Part 1: COVID-19 Solutions on Tuesday, April 14, 2020 at 9:00 a.m. - 9:30 a.m. (PDT)

RSVP for Water Utilities | RSVP for Telecommunications

- Webinar Series - Part 2: Digitizing and Mobilizing Field Operations on Tuesday, April 21, 2020 at 9:00 a.m. - 9:30 a.m. (PDT)

RSVP for Water Utilities | RSVP for Telecommunications

- Webinar Series - Part 3: Gaining Insight from Analytics on Tuesday, April 28, 2020 at 9:00 a.m. - 9:30 a.m. (PDT)
Product & Industry Guides
Mapping
Troubleshooting
ArcGIS Hub Examples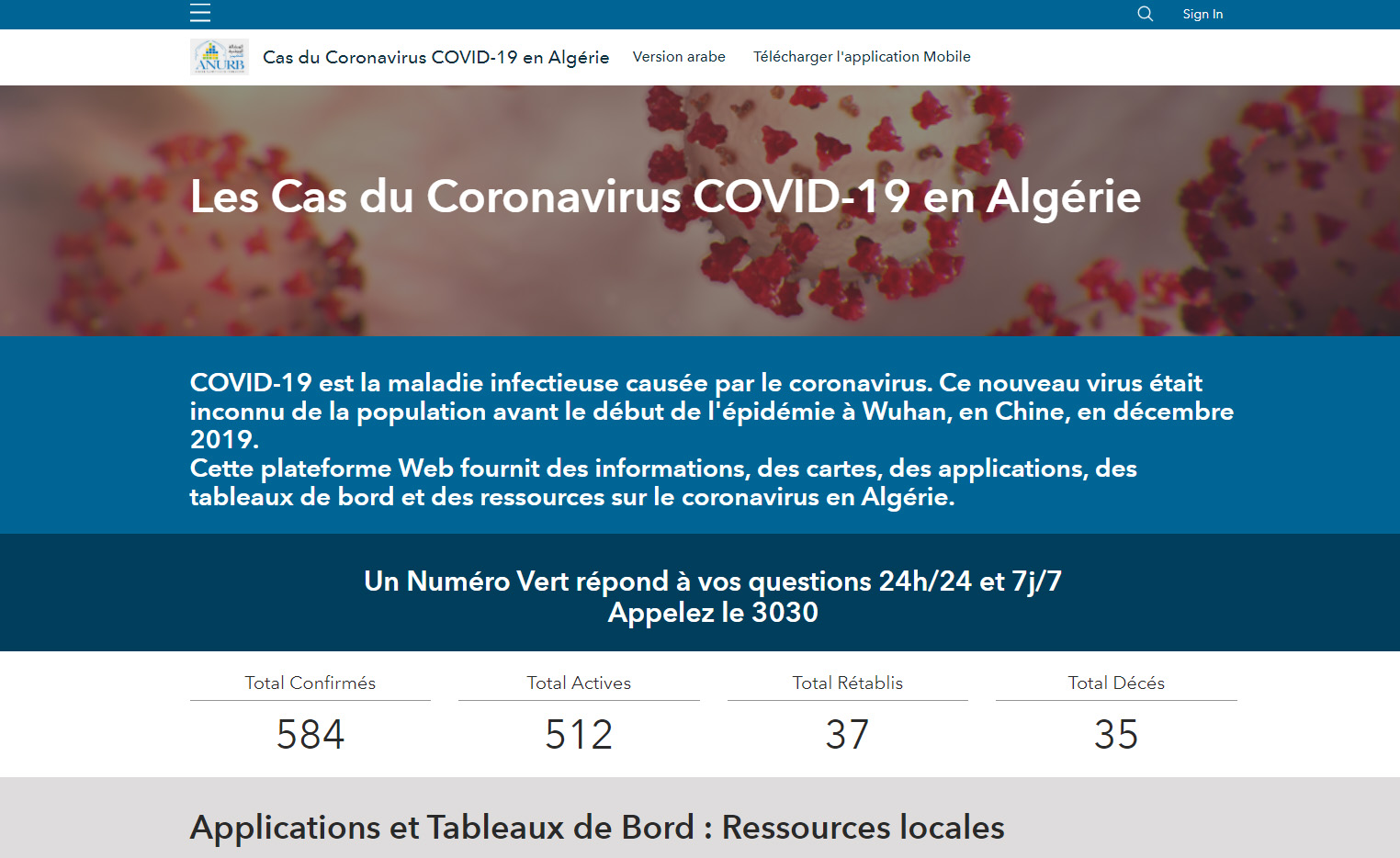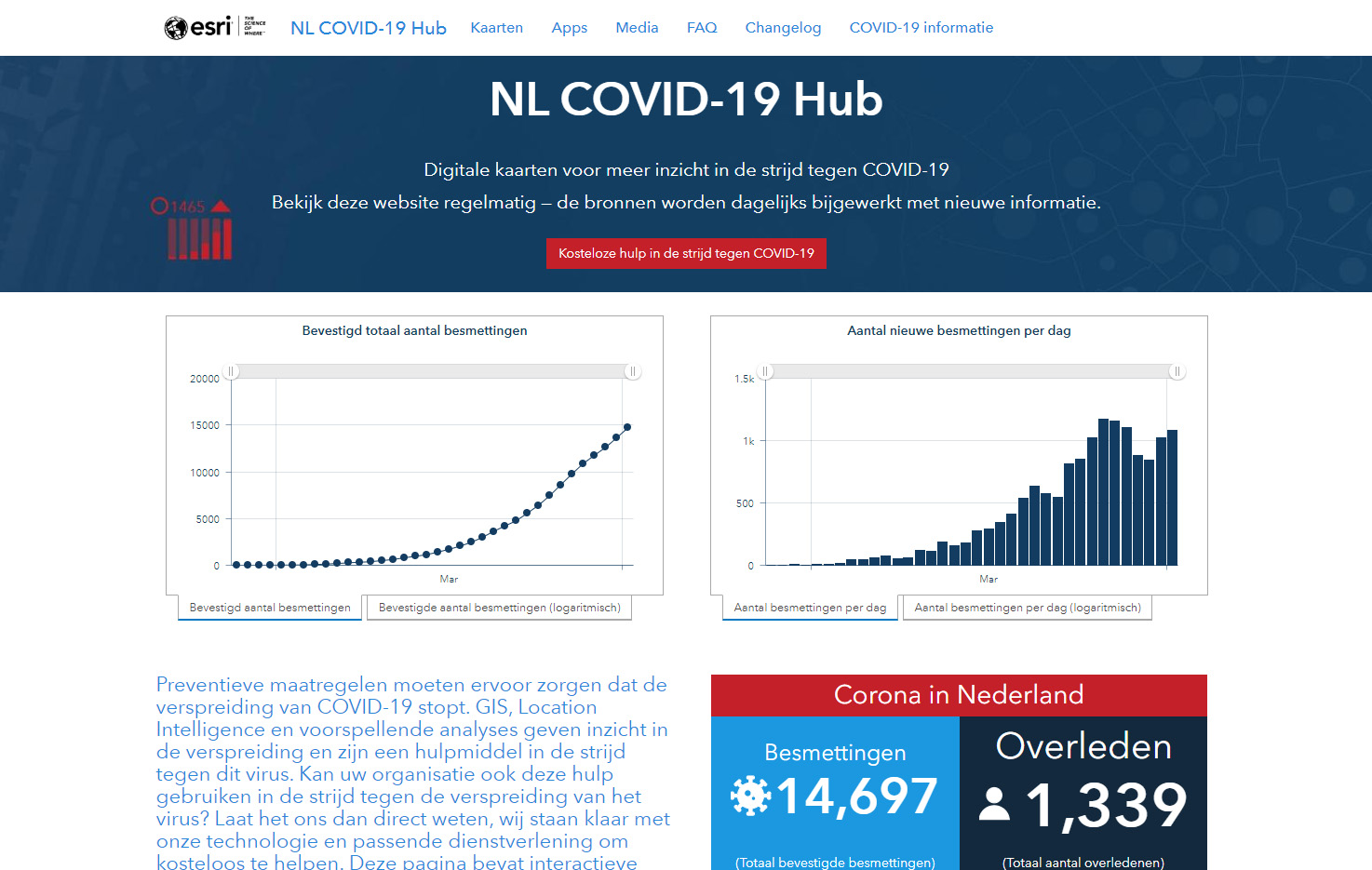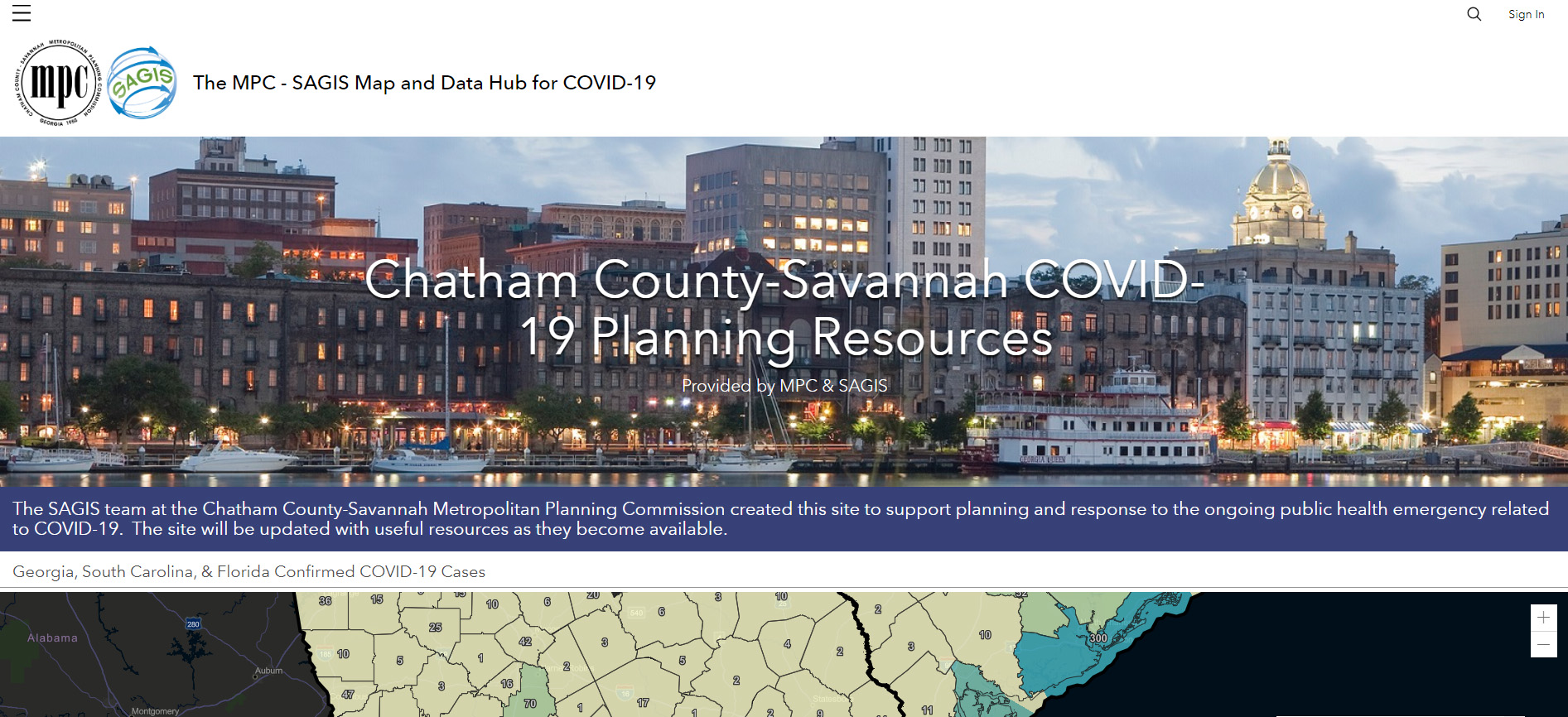 Have you launched an ArcGIS Hub? Share your example in the comments.
ArcGIS Dashboard Examples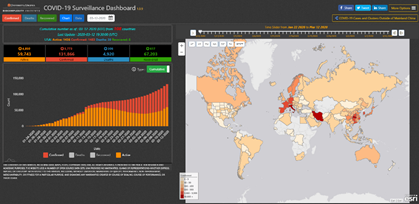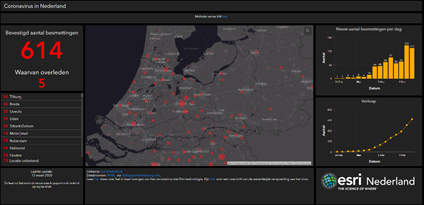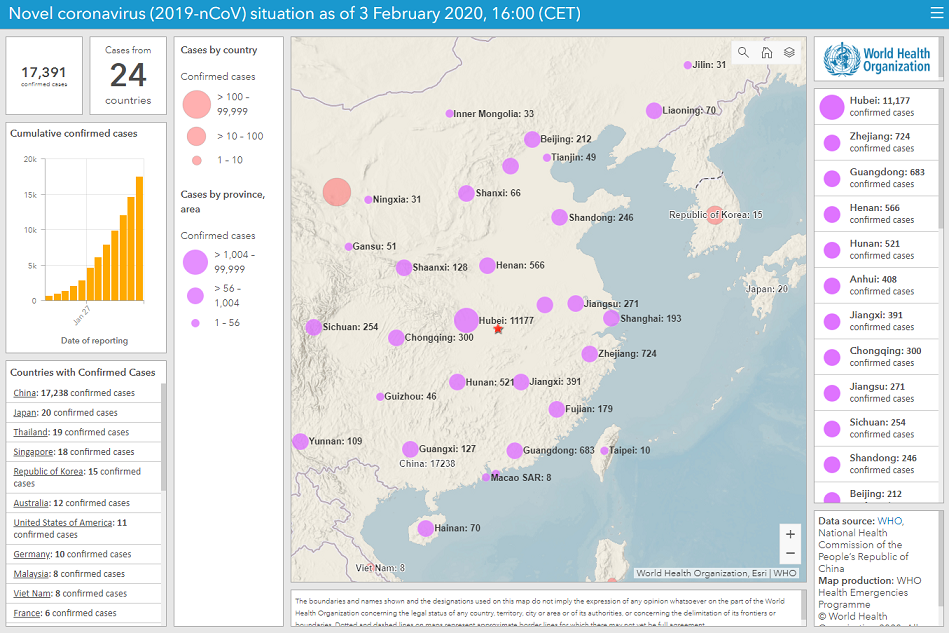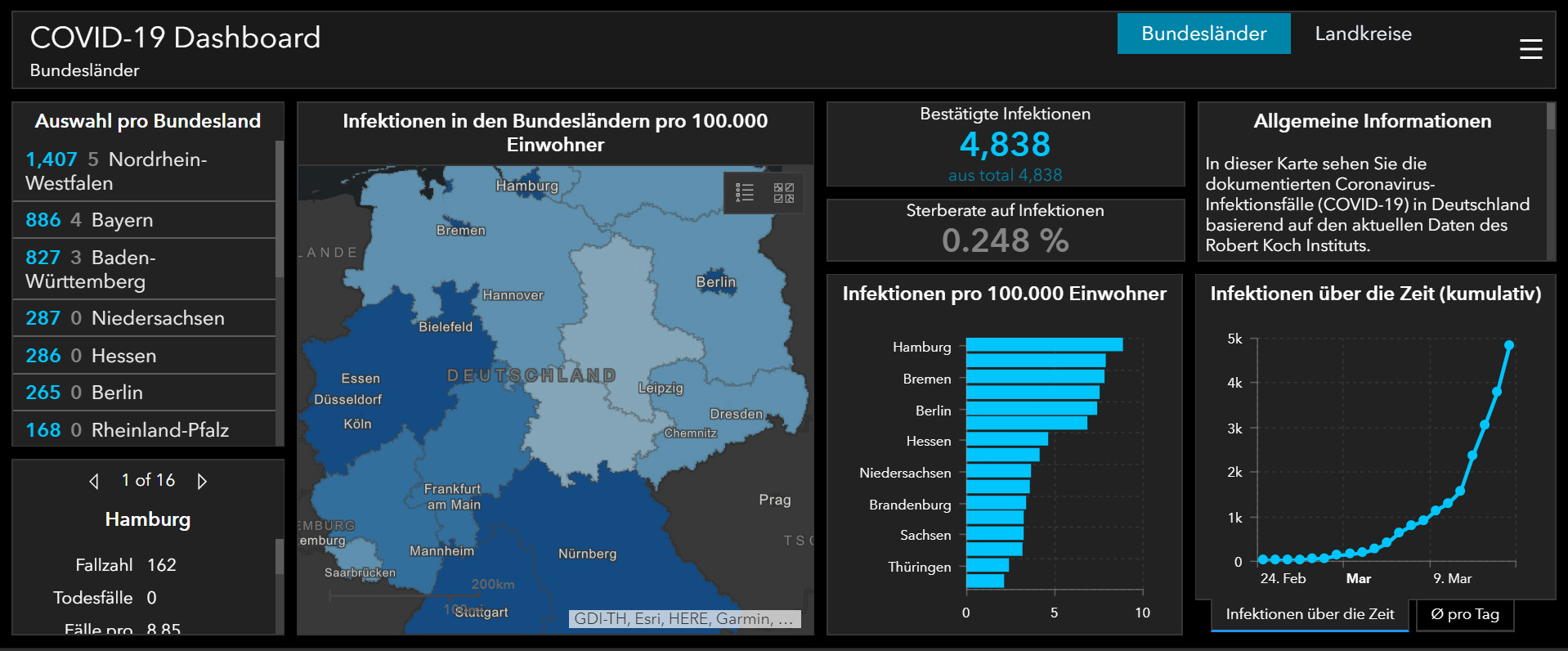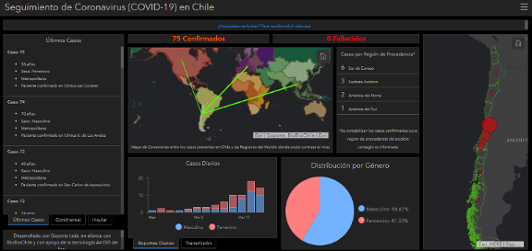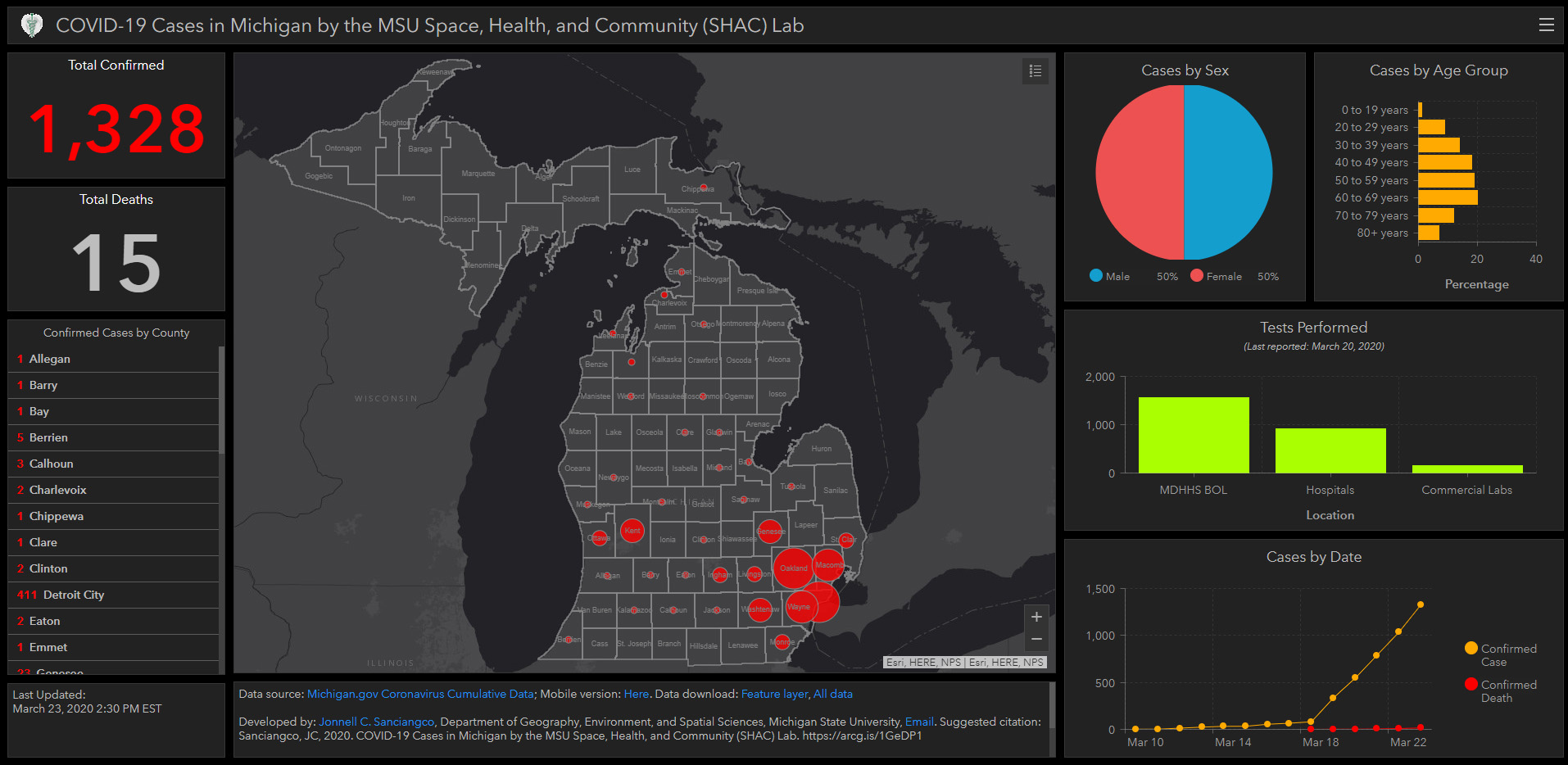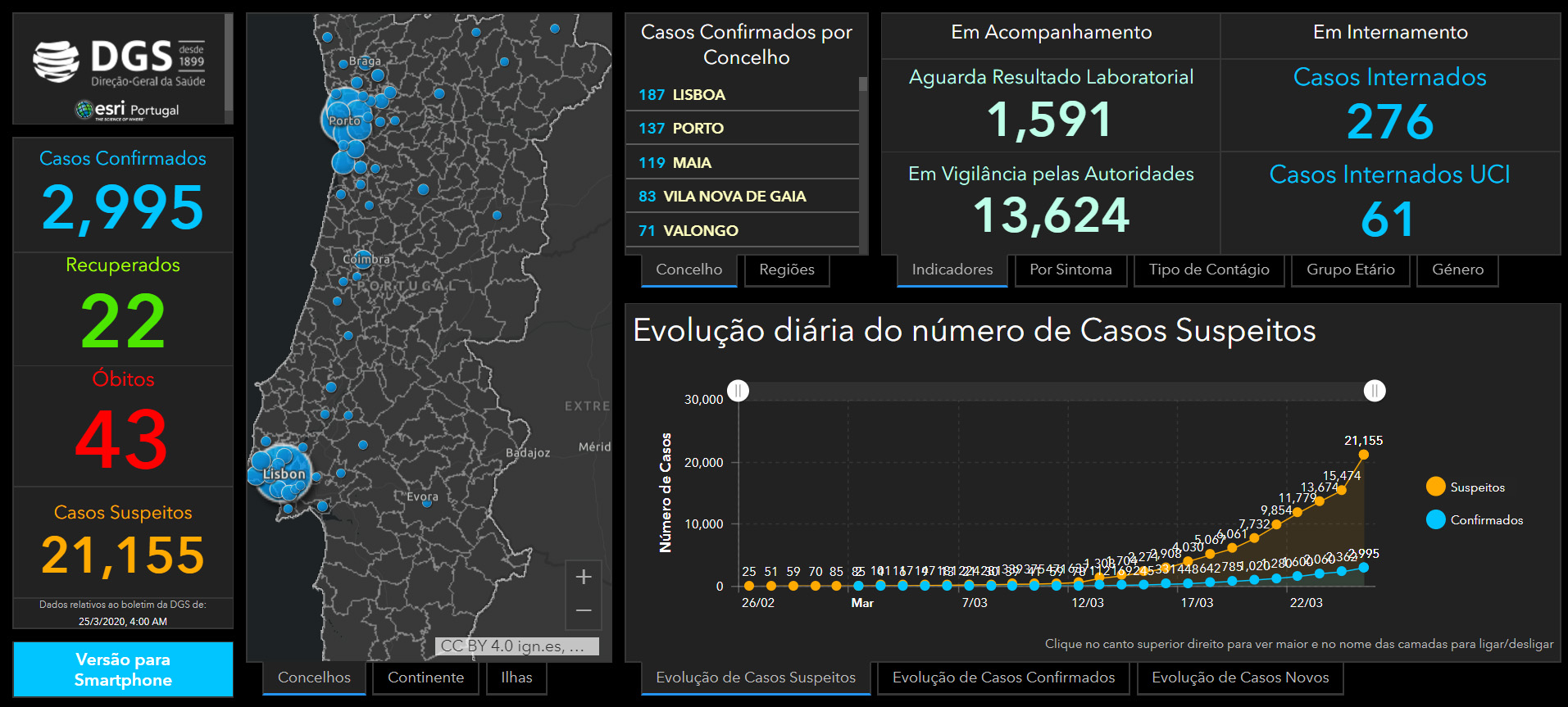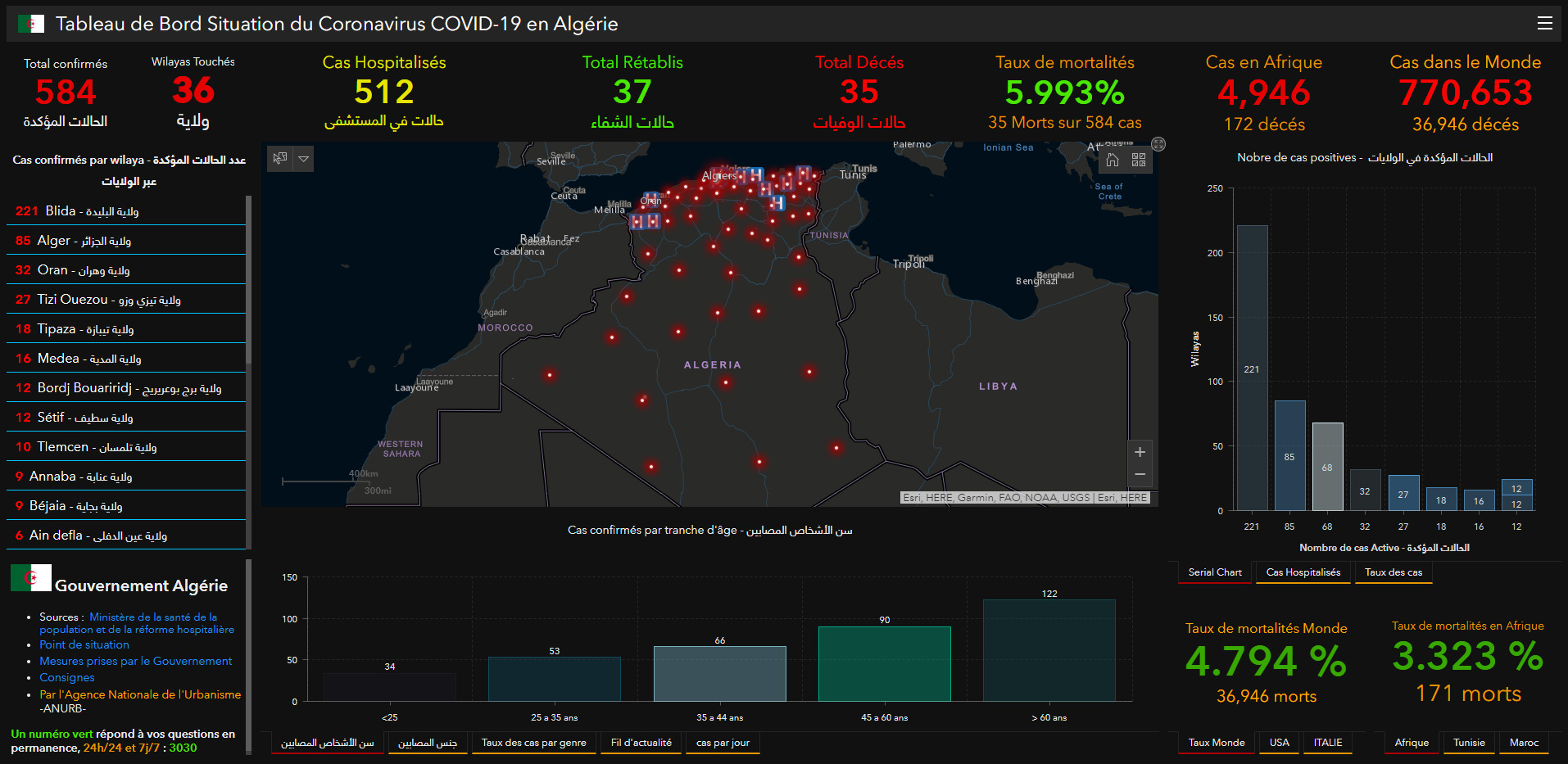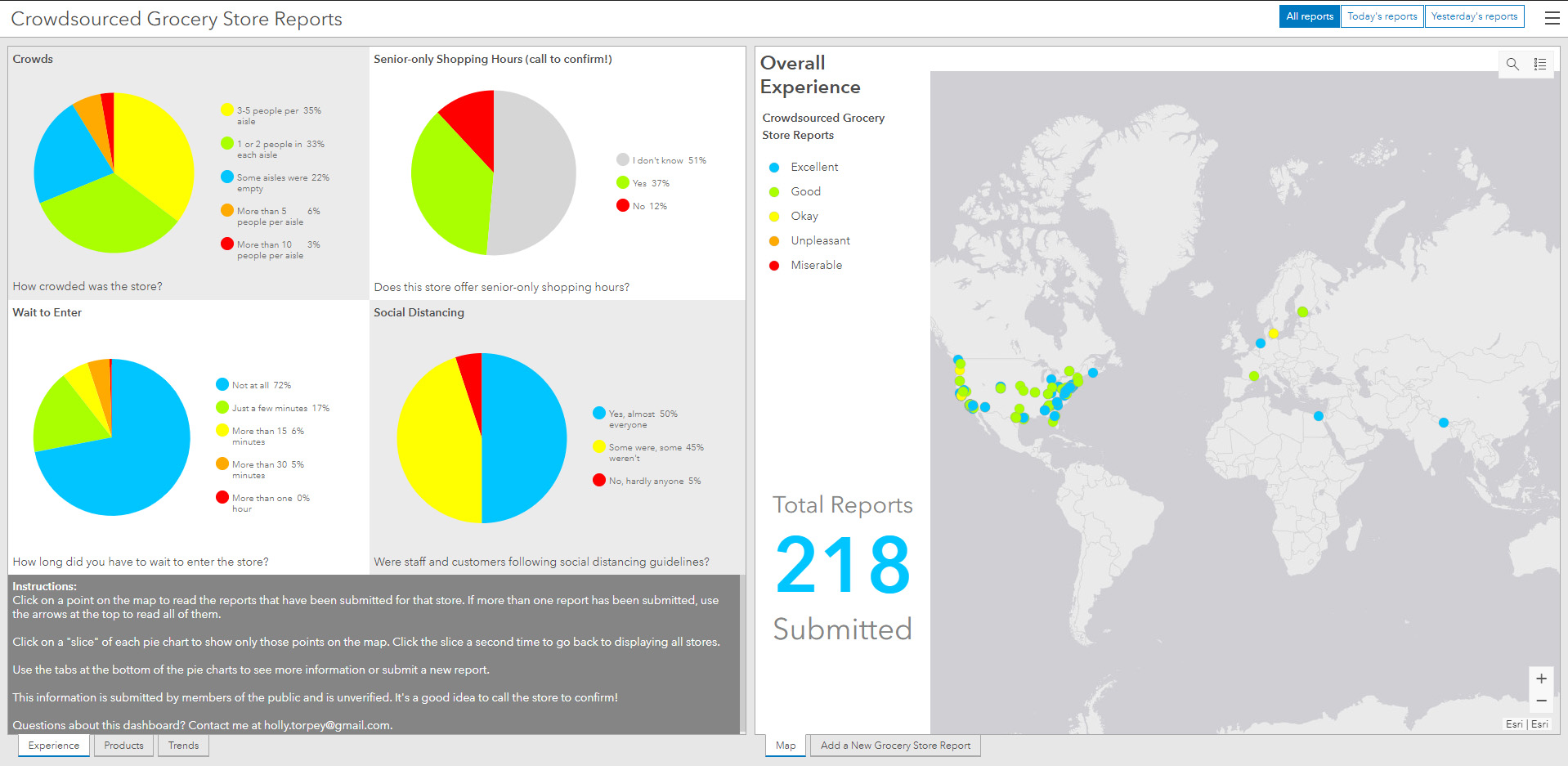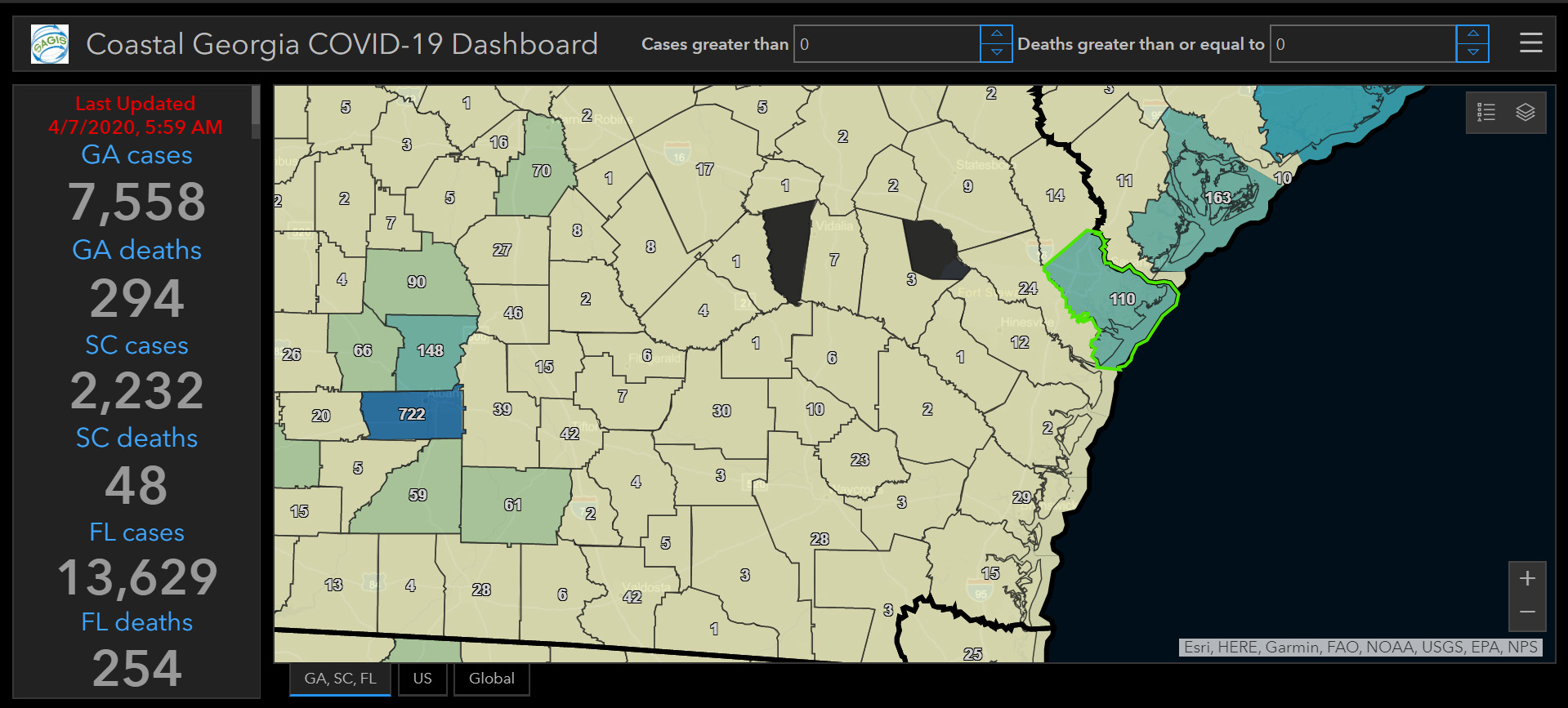 See Derek Law's summary of FYI: COVID-19 Dashboards and Apps Recommendations to help you launch your GIS dashboard or hub. 

- added 3/31/2020
Data Sources & Real-Time Feeds
Collaborative Problem-Solving
Educators
See the COVID-19 Educator Support Category in the Education space for the most recent updates. - added 3/16/2020


Webinars
Access
Courses & Teaching Tools
Collaboration Tips
Continue to collaborate about coronavirus awareness with these five tips:
Work Out Loud: If you have a project or solution that you're developing, share your concepts with other members to help them think through ideas.


It's Okay to Be a Learner: We are all at different stages with GIS, the variety of technology, and the knowledge of data available. Outline what you do or don't know (including the steps you've taken so far), what you think you need, and what you're trying to achieve.


Use Tags: Tag your content with covid19, covid-19, and coronavirus so that others can find your content.


Share to Multiple Places: You can post content in one primary place and share it with other relevant places. For example, if you are using multiple products, but you also want an industry perspective, post your content in one place to reach that audience and share it with the other places involved wi....



Add your resources, tips, and collaboration opportunities to the discussion by commenting below:

If you have resources, data, information, or a collaboration opportunity to problem-solve or create a solution, comment below and we will update it to this list as a resource. Updates will be made to this document as they develop.
Please note added notations are for when content is added to this document, not the original creation date of the content.