ArcGIS Dashboards Training Videos for COVID-19
We've had many users request additional training materials to go more in-depth with ArcGIS dashboards. They want to better understand the different data visualization options and how to configure their own interactive dashboards. We just released a video series that helps new users learn about creating dashboards from the ground up with ArcGIS Dashboards.
Checkout this Esri Academy learning plan to learn more, ArcGIS Dashboards Workshop for COVID-19.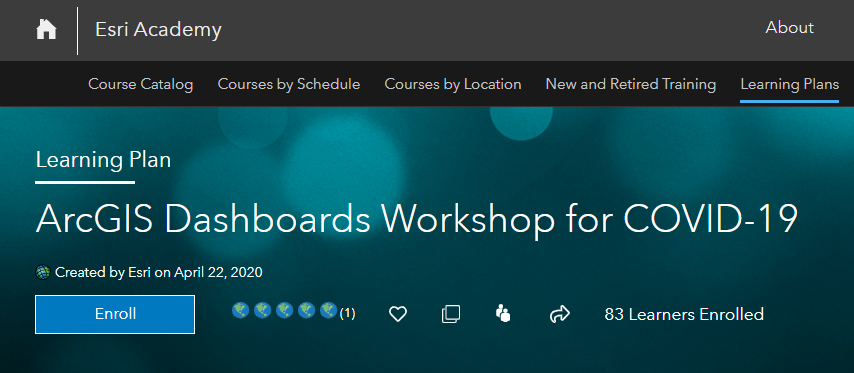 We hope you find these videos helpful.
Another good resource to learn more about dashboards: ArcGIS Dashboards – Useful Links blog.
Stay safe,