Occasional Contributor
Mark as New

Bookmark

Subscribe

Mute

Email to a Friend
Good Morning, we recently reprojected all of our data to State Plane NAD83(2011) using the the Project tool. We projected our data from NAD 1927 StatePlane Wisconsin South FIPS 4803 to NAD 1983 Harn StatePlane Wisconsin South FIPS 4803 feet. We then defined the projection to NAD_1983_2011_StatePlane_Wisconsin_South_FIPS_4803_Ft_US. After doing so I began republishing all of our ArcGIS Server Services. After doing so it became apparent that there is about a 2' shift when using ESRI base maps (WGS84). I then began testing the available data frame transformations when publishing the services and the shift is still there. I am wondering if there is a transformation that would eliminate the shift we are seeing. It also appears that there is no shift if our data was to stay in NAD_1983_HARN_StatePlane_Wisconsin_South_FIPS_4803_Feet without defining the projection to 2011. One interesting thing I did find was using a data frame tranformation from 2011 back to Harn the data appears in the correct location but when you identify a feature it is showing it in a different location. If anyone has any suggestions or ideas it would be appreciated. I have attached the process we used to project our data.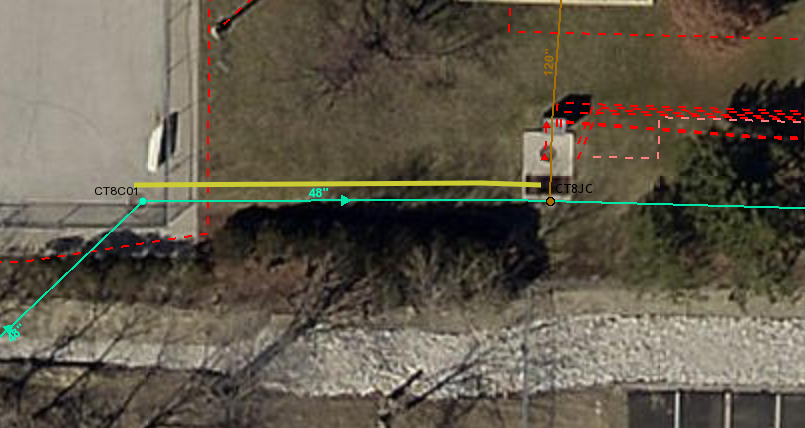 3 Replies

Occasional Contributor III
Mark as New

Bookmark

Subscribe

Mute

Email to a Friend
Interesting...this same question came up yesterday at the Milwaukee County GIS User meeting! I'm looking forward to any feedback as well because my orgs will be making the switch soon...

Esri Notable Contributor
Mark as New

Bookmark

Subscribe

Mute

Email to a Friend
First, I would use NGS's online tools to quantify how much is the shift between HARN and 2011 in your area. We have the transformations from HARN to 2007 to 2011 using GEOCON v1 starting at 10.4 but you have to install the ArcGIS Coordinate System Data setup to get the files.
You still might need to convert from HARN or 2011 to WGS84. Which transformations have you tried? Any to WGS84? NAD_1983_To_WGS_1984_1 is a null transformation (parameters are zeroes). Try WGS_1984_ITRF00_To_NAD_1983_HARN (don't redefine to 2011) or WGS_1984_ITRF00_To_NAD_1983_2011.
Melita

Occasional Contributor
Mark as New

Bookmark

Subscribe

Mute

Email to a Friend
Hi Melita, we were not aware of the transformation using GEOCON v1. Should we have been using the GEOCON v1 transformation and not the one that we used in the first place? I attached the transformation process we used in the original post. We have tried all the out of the box data frame transformations from 2011 to WGS84 all had a shift using an ESRI basemap. The only way the data wasn't shifted when using an ESRI basemap was when we did a data frame transformation from 2011 to HARN. Doing this caused an issue though in ArcGIS online and our Geocortex web application where the identify tool shows the feature in a different location see above picture. I appreciate your help with this.
Thanks
Dan Senner