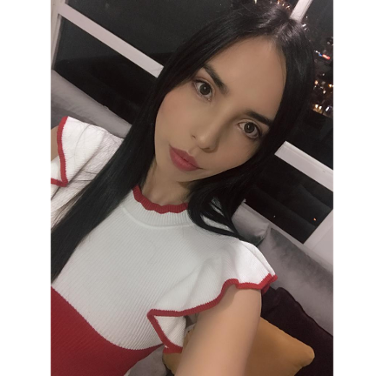 Mark as New

Mark as Read

Bookmark

Subscribe

Email to a Friend
Con más de 50,000 pruebas beta tanto en Android como en iOS, el equipo de ArcGIS Earth se complace en anunciar que ArcGIS Earth Mobile 1.0 ya está disponible en Google Play y App Store.


Requisitos del sistema

ArcGIS Earth Mobile es compatible con los siguientes dispositivos:
Para iOS
Para Android
Android 4.4 KitKat (API level 19) o posterior

Soporte OpenGL ES 3.0

CPU kernel: armeabi-v7a o x86

Resolución de pantalla: 1280 × 720 o superior

Cómo empezar...
Para ayudarlo a comenzar su experiencia 3D inmersiva de forma más rápida, le ayudamos a aprender cuatro gestos de navegación cuando inicie ArcGIS Earth Mobile por primera vez. Puede revisar las instrucciones de gestos utilizando el panel izquierdo de la aplicación en cualquier momento.

Gestos de navegación


Examinar contenido 2D y 3D
ArcGIS Earth Mobile presenta 3 métodos para agregar datos: agregar datos desde el contenido del portal, agregar archivos locales y agregar datos mediante url. ArcGIS Earth Mobile es capaz de navegar por contenido SIG tanto online como offline. Cuando se conecta con una red, puede agregar escenas web, servicios de mapas, servicios de imágenes, servicios de escenas y servicios de entidades. También puede navegar por contenido enriquecido proporcionado en el Living Atlas. ArcGIS Earth Mobile soporta el uso de conectividad intermitente al permitirle agregar archivos locales, incluidos paquetes de escenas móviles (MSPK), KML, KMZ, paquetes de teselas y paquetes de capas de escenas (SLPK).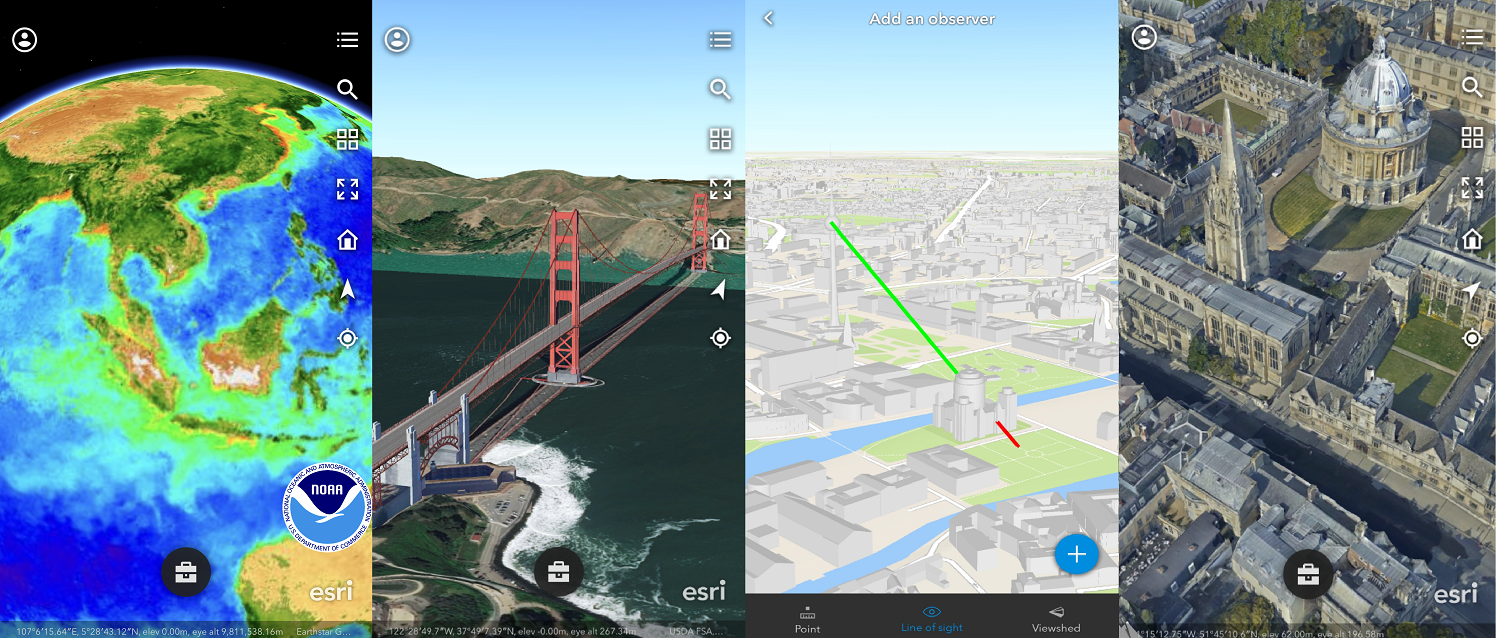 Contenidos 2D y 3D


Collection workflow (Flujos de trabajo de recopilación)
Recopilar: usando la capacidad de búsqueda geográfica, puede encontrar un lugar de interés y guardarlo como una marca de posición. Además, puede grabar su propia información de localización creando marcas de posición en archivos KMZ.
Editar: toque una marca de posición para cambiar el nombre, tamaño, color y su ubicación.
Compartir: las marcas de posición se pueden compartir como un archivo KMZ mediante correo electrónico. Después, usted puede agregar el archivo KMZ a ArcGIS Earth en su escritorio y modificarlo si es necesario.

Use la función Tour para compartir sus recuerdos
Ahora es el momento de crear y compartir sus recuerdos con fotos geoetiquetadas.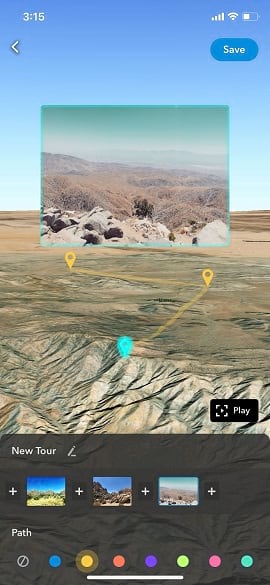 Cree un Tour para compartir memorias


Descargue y comience
Para obtener ArcGIS Earth Mobile 1.0, visite Google Play o App Store en su dispositivo móvil. También puede encontrar ArcGIS Earth Mobile en nuestra página . NOTA: Tenga en cuenta que hemos deshabilitado la versión beta. Recomendamos que elimine la aplicación beta ahora en caso de tenerla y descargue la versión lanzada para evitar interrupciones.
Para obtener más información sobre ArcGIS Earth Mobile, visite nuestro sitio de documentación. Siéntase libre de compartir su opinión en la comunidad de usuarios GeoNet. Un agradecimiento especial a todos nuestros probadores beta y a todos nuestros nuevos usuarios, háganos saber cómo lo estamos haciendo enviando un correo electrónico a ArcGISEarth_Feedback@esri.comArcGISEarth_Feedback@esri.com
Créditos:
Autor:
Traductor:
You must be a registered user to add a comment. If you've already registered, sign in. Otherwise, register and sign in.