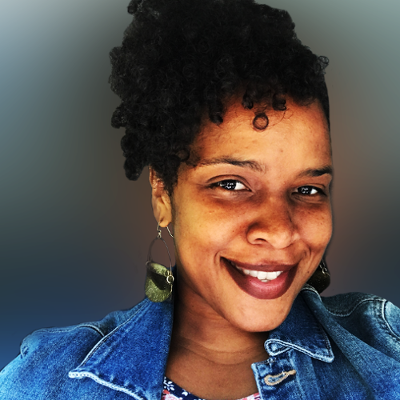 Mark as New

Mark as Read

Bookmark

Subscribe

Email to a Friend
Content Highlight: Ideas in ArcGIS Pro 2.8
Take a look at the ideas from Esri Community members like you who contributed to pushing the innovation of ArcGIS Pro. @KoryKramer published a blog and video covering more than 40 ArcGIS Ideas across data management, analysis, geoprocessing, mapping, and visualization that will be featured in the 2.8 release. Congratulations to the numerous contributors, voters, and commenters who participated in ArcGIS Ideas! Read Ideas in ArcGIS Pro 2.8


Esri Community Quarterly Update

@ChrisCatania, Esri Community Strategist, shares an update about Esri Community's first quarter of 2021, including how many new members we welcomed to the community, how many active members we have each month, and more. Read the Quarterly Update



Place of the Week: Geoprocessing
Ask other Esri Community members about how they are using geoprocessing tools to perform tasks across ArcGIS products. In the Geoprocessing Documents board, you can find guidance, tools, and resources from Esri Community MVPs and other members to assist your workflow.
Go to: Geoprocessing
3 Open Questions & Discussions
@GerardMartin wants to know how to get started on building an animated mesh similar to the Crime Trends map on Esri's Cool Maps showcase site. Do you have some tips to share?
@Caleb_Kaufmann has a question in ArcGIS Dashboards about how to average results of two serial chart totals. How would you solve this?
@PatrickBruylants wants to automate or find a workflow to create a new project template with a copy of an existing geodatabase that has the same feature classes. Do you have a process or workflow for this you can share?

🤝 Meet a New Community Member in our Introductions Board. Meet Members >>
14 Product and Service Updates
ArcGIS Utility Network has new guidance on how to extract ArcGIS Utility Network, Geodatabase, or Map properties to CSV files using a source code for an ArcGIS Pro SDK add-in. Learn More
Education shared hands-on activities for teaching and learning about careers in geography, geosciences, and GIS. Read More
ArcGIS Online has new content from ArcGIS Living Atlas including gross domestic product (GDP) by industry, wildfire live feed updates, updates to basemaps, and more. Read More
ArcGIS Survey123
View the deprecation notes for May 2021. Read More
Learn how to clone surveys from one organization to another. Learn More
ArcGIS Indoors shared a success story from Michigan State University. Read More
ArcGIS Maritime announced the Custom Chart Builder (CCB) feature in the latest 10.9 extension release. Learn More
Esri Redistricting shared an update on Census 2020 redistricting data and how you can get started with Esri Proxy 2020 Redistricting Block Data. Learn More
ArcGIS Pro Intelligence posted a video covering What's New in ArcGIS Pro Intelligence. Watch Now
Telecommunications posted a new video on Artificial Intelligence, GIS, and Telecom in the Telecom GIS in Five Minutes series. Watch Video
Science shared the Weather and Climate Data Dissemination webinar recording. Watch Webinar
ArcGIS Enterprise posted a video covering what's new in the latest release. Watch Video
GIS Jobs board has a new posting for a GIS Coordinator role at the City of Moscow, Idaho. Learn More
State and Local Government posted a Pre-UC Survey for the Natural Resources and Environment Special Interest Group (SIG). Learn More
---------------------------------------
Got an idea or suggestion for future weekly updates? Comment below or contact us at esricommunity@esri.com.
Follow @EsriCommunity_ on Twitter.
You must be a registered user to add a comment. If you've already registered, sign in. Otherwise, register and sign in.