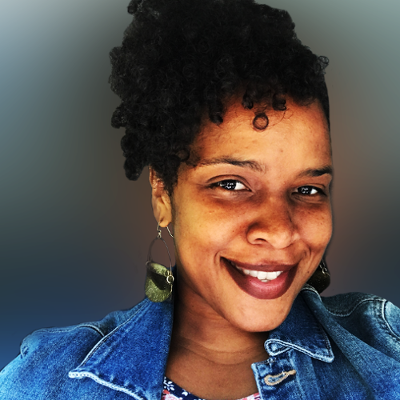 Mark as New

Mark as Read

Bookmark

Subscribe

Email to a Friend
Content Highlight: Best practices when sharing and running infographics with your own data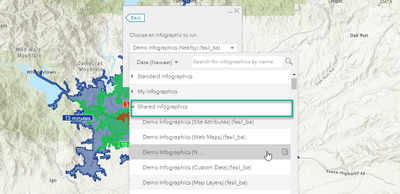 ArcGIS Business Analyst
If you are creating infographics with your own data and sharing infographics with your organization, see this blog from @FasilTiru for best practices. Fasil shares guided steps for using custom data sources, map layers, site attributes, nearby locations, and web maps and layers. Each source has additional guidance for preventing potential issues with sharing the infographic to your organization to help you publish your content with ease. See Best Practices for ArcGIS Business Analyst Infographics
Place of the Week: Calcite Design System
During DevSummit 2021, the new Calcite Design System beta was announced to help developers streamline the designs of their applications. A new community place is available to start to ask questions and share ideas for enhancement.
Go to: Calcite Design System
3 Open Questions & Discussions
@shedlund wants to know how to disable auto generalization of features in ArcGIS JavaScript API 4.14. Do you have a tip you can share?
@KeithGerhartz1 is looking for alternative solutions for auto-calculating fields in ArcGIS Web AppBuilder. Can you recommend a workflow?
@ShaleModiba is looking for recommendations on where to find a GIS data portal or speed zone data for South Africa. Do you have a resource you can share?


🤝 Meet a Community Member in our Introductions Board. Meet Members >>

12 Product and Service Updates
Learn ArcGIS has a new blog covering new lessons and learning paths from May 2021. Read More
ArcGIS Maritime has Maritime Chart Service sample widgets that support ArcGIS Enterprise 10.9. Learn More
ArcGIS AppStudio is sharing what's new in AppStudio Framework 5.0 in their latest blog. Read More
ArcGIS Workflow Manager will have license changes. Learn more about the new pattern of licensing. Read More
ArcGIS QuickCapture has a new blog about making the most of multiple field apps for pipeline patrols. Read More
Implementing ArcGIS
See an introduction to performance testing with Apache JMeter. Read More
Learn how to create a load test in Apache JMeter against the SampleWorldCities Map Service. Read More
Esri Training shared a video with three easy ways to import styles. Watch Video
Telecommunications posted a new entry in their Telecom GIS in Five Minutes series about storm monitoring. Watch Video
Gas and Pipeline have a new series for digital field as-builting with ArcGIS. Read More
Education shared an announcement for the 2021 Esri Education Summit. Learn More
User Conference 2021
See session and activities fliers for Health and Human Services and State and Local Government.
---------------------------------------
Got an idea or suggestion for future weekly updates? Comment below or contact us at esricommunity@esri.com.
Follow @EsriCommunity_ on Twitter.
2 Comments
You must be a registered user to add a comment. If you've already registered, sign in. Otherwise, register and sign in.