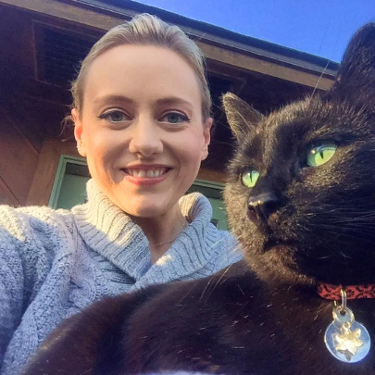 Mark as New

Mark as Read

Bookmark

Subscribe
ArcGIS Hub is gaining a lot of attention, especially with the COVID-19 GIS Hub site trending in popularity. Hub helps to assist communication and collaboration across many different use cases and audiences. Using the COVID-19 GIS Hub as an example, it looks similar to any modern web page we interact with on a daily basis. Information is clear and organized, there are even datasets that can be downloaded from the site directly. Applications, such as Dashboards for ArcGIS, can be embedded into the site pages as well. The COVID-19 GIS Hub includes many different application examples that are ready for users to interact with, along with Tweets updated in real-time about current health and risk topics. There is a lot of information on this Hub site! The Hub software gives you the ability to properly organize this data though, so it is not overwhelming for the end user. Anyone from a seasoned GIS professional to someone who knows absolutely nothing about GIS (like maybe your internet savvy Grandma) can obtain actionable information from this site.
There are two versions of ArcGIS Hub, Hub Basic is included with your ArcGIS Online subscription. It is also worth mentioning that Hub Basic is similar to Enterprise Sites (in ArcGIS Enterprise). Hub Premium offers additional capabilities such as initiative management, event management, and Hub site performance tracking dashboards. You can view the complete breakdown here of the features included at each level.
Initiatives in Hub can be created around many different use cases, this can be like the example above, sharing information and data from a central page about the COVID-19 event. Initiatives can also be about outreach campaigns within communities, or a specific project a department is working on (like a project around data collection after a recent natural disaster, or important stuff like if the office should have donut Fridays). Survey 123 forms can be embedded into the Hub site to collect feedback. ArcGIS Hub also includes the ability to manage events (like an annual GIS Day event), this is a great tool to further increase collaboration among users of the site.
Still not totally clear on ArcGIS Hub? Still not sure how you could use it or why it matters? Well, luckily there are plenty of marvelous examples to hit this point home. The main ArcGIS Hub Gallery has a wealth of examples. A couple of my favorites include The Northern Tornadoes Project and the Earth Challenge 2020 Hub sites.
Some other examples that do a wonderful job showcasing Hub's many capabilities are below:
Irelands' Sustainable Development Goals Data Hub - Notice the great use of individual interactive cards for each sustainability goal.
Esri Australia's Hub site built around content related to Bushfire activity - There are links to data and ready to use applications for users to be able to easily find and use.
The CUSEC Shaken Fury Hub – This is a unique example. The Shaken Fury Exercise simulates the response and recovery to a 7.7 magnitude earthquake scenario near Memphis, Tennessee. This hub site shows the coordination efforts shared from many different sources around this exercise.
The City of Los Angeles GeoHub – Is a great example of using a Hub site to share open data. The "Unlock the City's Geodata" section is very well done.
I hope this helps to clarify how valuable a Hub site can be, and to get the creative ideas flowing around how you could start building one today! If you have built a Hub site that you are super proud of and can share, please share that with us! It is always fantastic to see the amazing content you all build, and it would be great to see examples from our Business community!
You must be a registered user to add a comment. If you've already registered, sign in. Otherwise, register and sign in.