Highlighted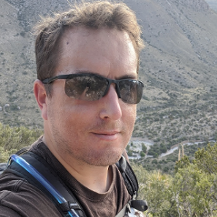 New Contributor III
Mark as New

Bookmark

Subscribe

Mute

Email to a Friend
This survey123 form was original in ArcGIS Online and working fine. We are migrating it to our Enterprise Portal and now the survey will not submit, stating the error above.
Here are the first two fields of the feature service as show on it, clearly objectid is a should be found.
objectid

( type: esriFieldTypeOID, alias: objectid, nullable: false, defaultValue: null, modelName: objectid, editable: false )
globalid

( type: esriFieldTypeGlobalID, alias: GlobalID, editable: false, nullable: false, length: 38, defaultValue: null, modelName: globalid )
Edit: This seems to occur whenever an attachment is added. I have disabled and re-enabled attachments with no luck.
3 Replies
Highlighted

Esri Frequent Contributor
Mark as New

Bookmark

Subscribe

Mute

Email to a Friend
Hi Jason,
What version of Portal are you using? How did you migrate the survey form item and feature service from AGO to Portal? Have you migrated other survey items also, does this occur on all of them or just this one?
If you create a new survey and feature service in your Portal from Connect, with attachments (image question) enabled, does it work ok when submitting to the new survey?
Regards,
Phil.
Highlighted

by
MJBiazar
Esri Contributor
Mark as New

Bookmark

Subscribe

Mute

Email to a Friend
Hi Jason,
I know that you mentioned that the error happens only when you have attachments on the form. But I just wanted to share my experience with this error in the past that might be helpful.
Survey123 usually throws this error when there is a mismatch between the field type/length in the feature layer and the values from the survey form. For instance, if you have a decimal value in a question that is writing into an Integer type field, it fails to send the form.
One way to test this is by population all survey questions with "1" and try to submit. "1" is special because it fits different field types (such as String, Integer, and Double).
It is also important to look for any hidden question that may not show up on the form but gets populated by a calculation expression. Make sure that the values being calculated in hidden questions match the field type for those questions in the feature service attribute table.
All the best,
MJ
Highlighted

New Member
Mark as New

Bookmark

Subscribe

Mute

Email to a Friend
Hi, I got same error on when submit with Survey123 field app, but no error when submit with browser. After test and test, found the reason for my case is: for the geopoint field in repeat, must select a location even it is not required.
Mine version is: Survey123 App v3.11.164, Survey123 Connect v3.11.123, maybe it is a bug?