Highlighted

New Contributor II
Mark as New

Bookmark

Subscribe

Mute

Email to a Friend
Can anyone find Fish Finder Log survey in Survey123 phone app who is a public user? If so can you download it and submit a test entry?
So far, ESRI techs dont understand my problem. Basically, I just want my survey to work with public volunteers. They would be willing to download the app and get a free public ESRI username and password if necessary.
The only person who was able to successfully upload an entry was a test organization member. I am the survey creator and admin so can not test my own app as a volunteer public user.
Im a student and cant pay $100 bucks for every volunteer to be a organization member to submit data to my Survey123 app.
When my sister tried to upload it to her phone from her iphone App store, it prompted a username and password, she added her public username info and then it denied her access as a public user.
ESRI tech support said to email this link https://arcg.is/uHD0v to a public tester and that it should prompt the download of the App and my survey, giving them access to submitting and entry to my app on their phone. I dont know if this works and so they more or less left it up to me to figure out how to get the public to be able to access and submit to the Survey123 survey. They directed me to use this forum to try and resolve my problem hopefully from your experiences. I would love to see this app work! Did anyone get through this hurdle?
These are my settings and my sister's access denial. Thank you for any insight you can share! I really do not want to give up on this Survey123 App platform it could really revolutionize citizen science research.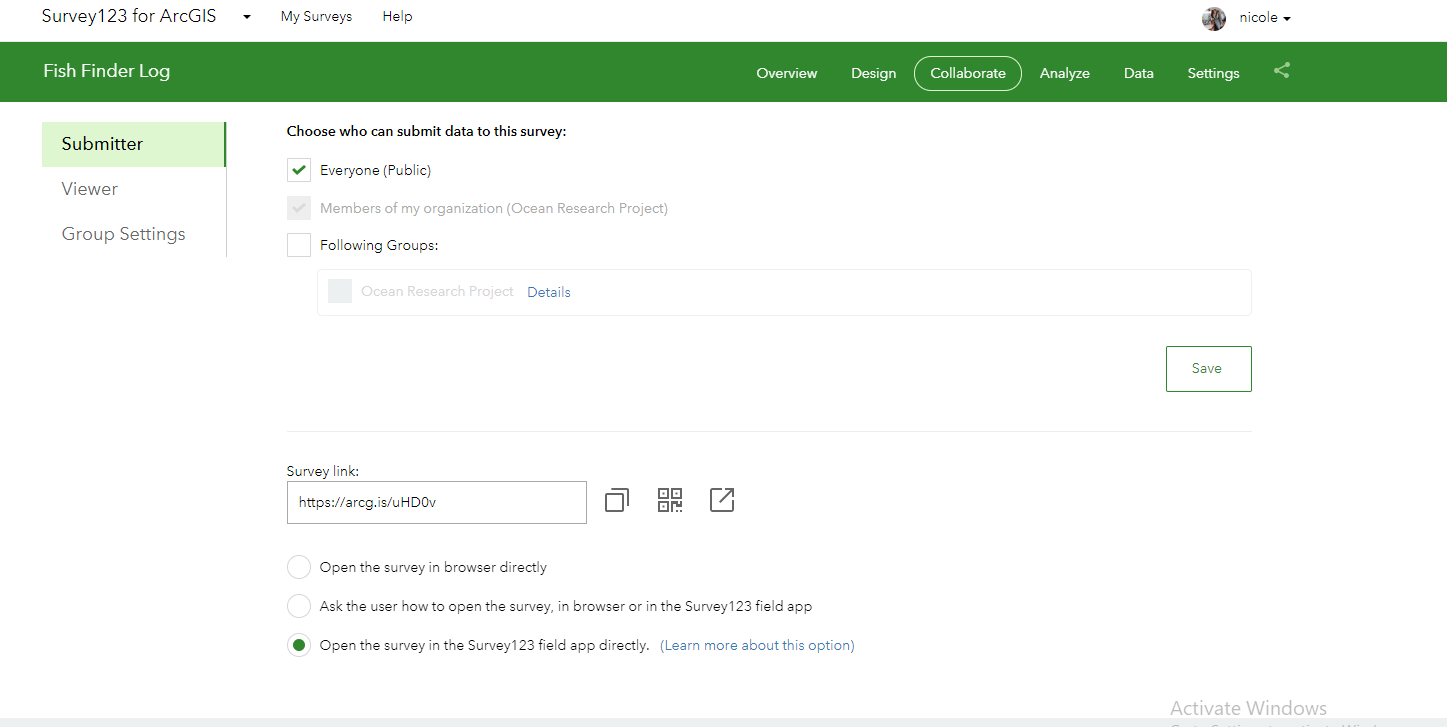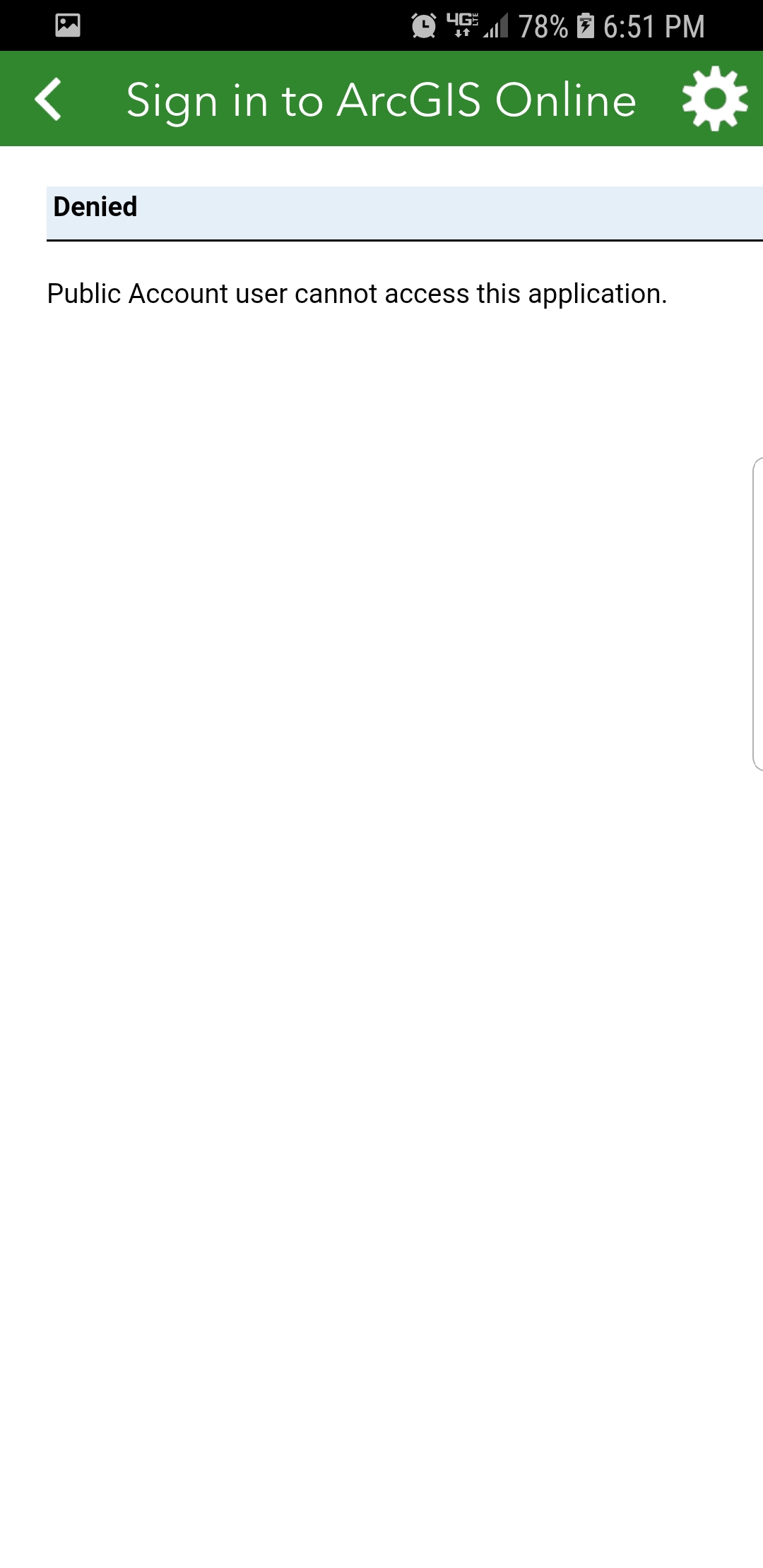 1 Solution
Highlighted

Esri Regular Contributor
Mark as New

Bookmark

Subscribe

Mute

Email to a Friend
I was able to Find and use your Survey.
I have Survey123 on IOS. I am not signed in at all. I e-mailed the survey123 applink to myself.
arcgis-survey123://?itemID=525dc6ecfcb341ee8237b75b998b9d66
Tapped on the link in mail, and it Downloaded and Opened the Survey in Survey123.
Is your sister trying to use a Public Esri user account with Survey123? I think that is the error that is showing. Use the Applink without signing in at all.
Mark
4 Replies