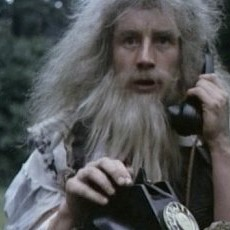 Occasional Contributor
Mark as New

Bookmark

Subscribe

Mute
Hello all!
I have a structural inspection form I've been designing in Survey123 Connect that uses lots of conditional logic (i.e. the 'Relevant' column the XLS Form) as well as numerous auto-calculated ratings. The 'Relevant' conditions and calculations all seem to work as-designed in the Suvey123 Connect environment, and they likewise seem to work just fine for completely new records created and submitted using the Windows, Android, and iOS versions of the Survey123 standalone app.
HOWEVER, this particular inspection form is meant to be used almost exclusively with existing structures, and so I'm attempting to append our existing inventory data to the form's AGOL-hosted feature layer. When put into actual use, inspectors will be opening and filling out (or completing) records for existing structures in the Survey123 rather than starting completely new entries.
Unfortunately, after adding a subset of data to the form's feature layer for testing, I've noticed the following errors, albeit only for those appended records:
Most (but not all) of the 'take/upload' photo questions appear as empty blank grey ovals
Some of the auto-calculated fields don't seem to be properly triggering; fields that are properly calculated with defaults in a completely blank entry are left blank when an appended record is opened.
Required fields that are only supposed to trigger with certain conditions are still throwing 'required field is still blank' errors even if the relevance conditions aren't met.
Disclaimers:
This implementation is actually the second version of this inspection form; the first also used appended inventory data but didn't have a problem with form calculations not functioning. However Version 1 did have far fewer calculations and conditional formulae. This was mainly because we had to use a combination of Collector and the Survey123 web form, since the standalone Survey123 app wasn't available on our staff's agency-issued devices at the time (it is now).
I've already tried appending the inventory records to the form's AGOL feature layer two different ways: first using the 'append' tool in ArcGIS pro, and then (after starting over) by using the AGOL append function by uploading a zipped GDB. Behavior of the appended data was the same in each case.
Many many thanks to anyone who can point me in the right direction toward addressing these issues surrounding our appended data in Survey123!
4 Replies