Survey123 Tricks of the Trade: Automate Your Reports
Published on
‎03-28-2023
07:32 AM
by
ChristieRoland

|
Updated on
‎04-25-2023
07:07 AM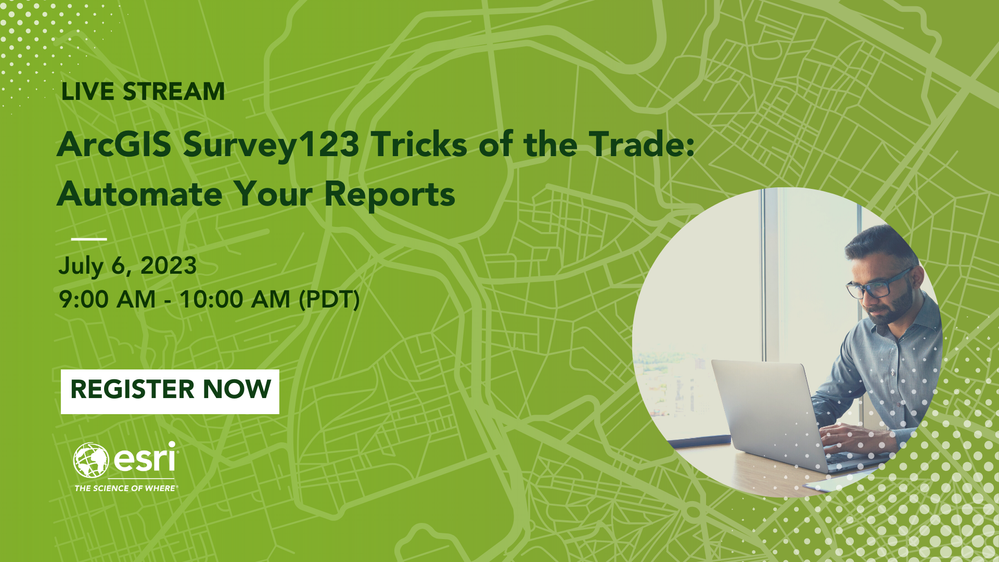 Make generating Survey123 reports a breeze! Learn how to automate report generation using the new Create Report action in the ArcGIS Survey123 Microsoft Power Automate module. Streamline data collection workflows by ensuring reports are created on a schedule or whenever a survey is submitted.
In session two of this two-part series for Survey123 Tricks of the Trade, you will gain confidence in automating the Survey123 reports for your organization using Microsoft Power Automate.
You will learn the following:
- How to schedule reports
- How to create reports when a survey is submitted
Remember! Check out the video recording from the first session in this series: Create Report Templates
Can't attend? No worries. This session will be recorded and made available in a follow-up blog post.
---
Featured Guests

IsmaelChivite

Esri Notable Contributor
---
Event has ended
You can no longer attend this event.
Start:
Thu, Jul 6, 2023 09:00 AM PDT
End:
Thu, Jul 6, 2023 10:00 AM PDT
7 Comments