Occasional Contributor
Mark as New

Bookmark

Subscribe

Mute
I need some help with a watershed delineation, but I think what I've actually be tasked with doing it finding drainage points. It doesn't look to me like this can be done with the hydrology toolset in the Spatial Analyst tools, but if I'm wrong I'd love to be told so.
What I've been asked to do is draw delineation lines that follow the ridge of the contours, as it was described to me. This is the way that engineers would normally delineate a watershed by hand from what I'm told. I've attached somewhat of an example of what I'm trying to describe, but I'm not sure I did it correctly. I attached it for more of a visual as to what I'm trying to describe. Any help is greatly appreciated! I'm thinking there might be something in the ArcHydro Toolset that might do what I am looking for, but I'm not familiar with it yet.
2 Replies
MVP Regular Contributor
Mark as New

Bookmark

Subscribe

Mute
First you need to start with an elevation raster. Create a point where you want the drainage point. Go to the Spatial Analyst Hydrology Tools. Run these tools in this order: Fill, Flow Direction, Flow Accumulation, Snap Pour Point (use the drainage point you created, play around with the Snap distance), Watershed. This will give you the drainage area for the point location. It will be a raster, I usually then run the raster to polygon to get nice clean edges. Hope this helps!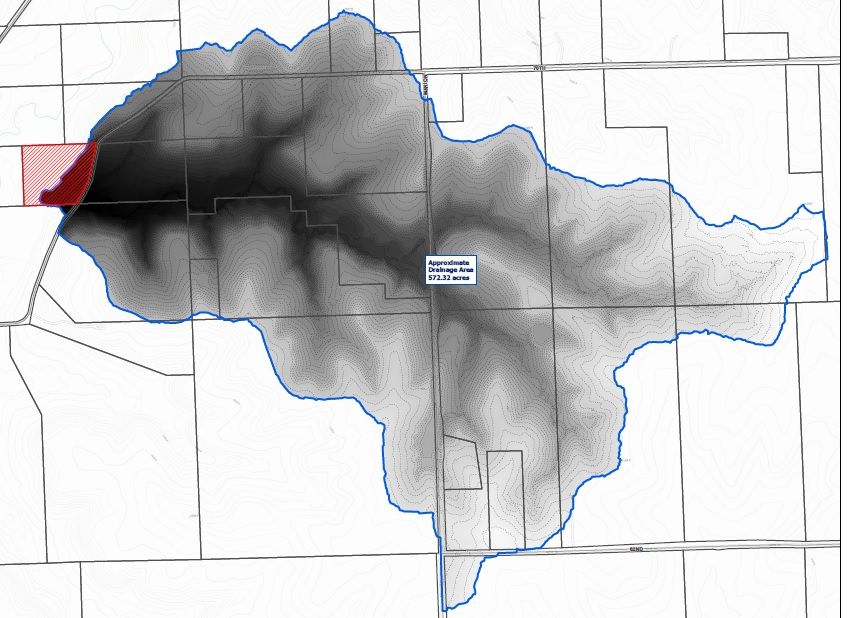 Occasional Contributor
Mark as New

Bookmark

Subscribe

Mute
Thank you for the response Matthew. I think I found what I need in the ArcHydro Tools after finally getting them to install correctly.