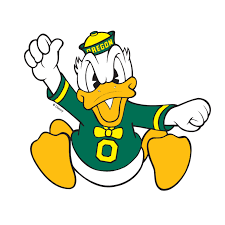 Occasional Contributor
Mark as New

Bookmark

Subscribe

Mute

Email to a Friend
I am wondering why GenerateGeodatabaseJob (when network is lost in the middle of a GenerateGeodatabaseJob) always continues to count up (addProgressChangedListener continues to provide values erroneously) until it reaches 41%? I assume that the ArcGIS Runtime SDK does this faux count up in percentage for those with a bad internet connection that goes in and out. However this is super annoying as it appears to take around 10 minutes to count up to 41% to finally provide a failed status on addJobDoneListener with an error of "Illegal State" (generateGeodatabaseJob.getError().getMessage()).
Is this configurable at all for GenerateGeodatabaseJob to trigger addJobDoneListener at a smaller increase in faux percentage?
As far as I can tell it seems to disregard RequestConfiguration which defaults to..
requestConfiguration.setConnectionTimeout(10000);
requestConfiguration.setSocketTimeout(30000);
Any assistance greatly appreciated. Can provide code sample if what I am describing does not make sense.
1 Solution

Esri Regular Contributor
Mark as New

Bookmark

Subscribe

Mute

Email to a Friend
Hey Aaron.
So there are a couple of things going on here:
What the server is doing for the Job.
How the Runtime checks in on that.
When the generate geodatabase job is started in the Runtime, it kicks off a process on the server. Runtime then polls it periodically. We're resilient to (i.e. ignore) network failures because networks could come and go while the service continues to prepare the geodatabase for download and it would be bad to fail the whole job just because we couldn't get through once or twice. If we haven't had a successful connection to the server in 10 minutes though, that's when we'll fail the job. You can see this documented here:
Additionally, jobs using services are designed to handle situations where network connectivity is temporarily lost without needing to be immediately paused. A started job will ignore errors such as network errors for a period of up to 10 minutes. If errors continue for longer, the job will fail and the message will indicate the loss of network connection.
If the Job can get through to the service to check on the job, that 10 minute timer is reset, so it's 10 minutes from the last successful connection.
If you know these calls will fail for 10 minutes, Runtime provides a way to work with Jobs to do provide a good experience. Assuming you have some notification of network reachability available to you, a Job has a pause() method. This doesn't actually pause the server-side work, but pauses the client-side polling of the server. You could pause the job when you notice network reachability is gone, and call start() on the job to resume it when it is back. I'm checking with the team to find out whether the 10 minute countdown since the last successful connection includes paused time.
A job can also be serialized/deserialized. It's often helpful to make use of that. If you have a serialized copy of the uncompleted/not-failed job, you can later deserialize it and call start() and it will check in with the server and see where to pick up from. Often that will mean polling the server, finding out that while you were gone the job completed, and jumping straight to the download phase. You could for example, serialize the job and start it again from that serialized state after the 10 minute failure. This is also covered at the above doc link:
To deal with partially-connected workflows, you can serialize and pause a job when your app detects that network connectivity has been lost for a few minutes to avoid job failure purely due to this lack of network connectivity (as failed jobs cannot be restarted). The job can then be deserialized and resumed when connectivity is reinstated.
The iOS Toolkit has a JobManager component that handles all this for you. We don't have a timeframe for the Android Toolkit to get this, but perhaps the iOS one can help you understand some patterns.
So, in short:
Yes, you should ideally track network reachability.
You can pause and restart the job based off that.
When you pause, grab a serialized copy of the job. This will be helpful to reconnect to the server's job processing if you hit the 10 minute timer limit on your job object.
If a job failed because it could not connect to the server to get status for 10 minutes, you can create a new job from the serialized version and call start() to reconnect to that job on the server.
Does this help?
Nick.
6 Replies