New Contributor III
Mark as New

Bookmark

Subscribe

Mute

Email to a Friend
Hi all,
I am trying to leverage Arcade in ArcGIS Pro (2.2.1) to create complex and dynamic symbology using attribute-driven expressions but I got stuck on one specific issue.
I was under the impression that the current scale value should be available as a global ($view.scale) under the visualization profile of Arcade, but when I try to use it in any symbol LAYER property (e.g. to change the size of one part of the symbol only) the expression doesn't work. The same expression will work perfectly if I tie it to the size of the entire symbol, which is not what I am looking for.
Is it a current limitation, a bug, or I am missing something somewhere?
Thanks
3 Replies
Mark as New

Bookmark

Subscribe

Mute

Email to a Friend
Found this post as I've hit the same issue. Did you submit a bug? I found it was an issue when trying to add scale dependency for a symbol layer.
Like I think you say this works: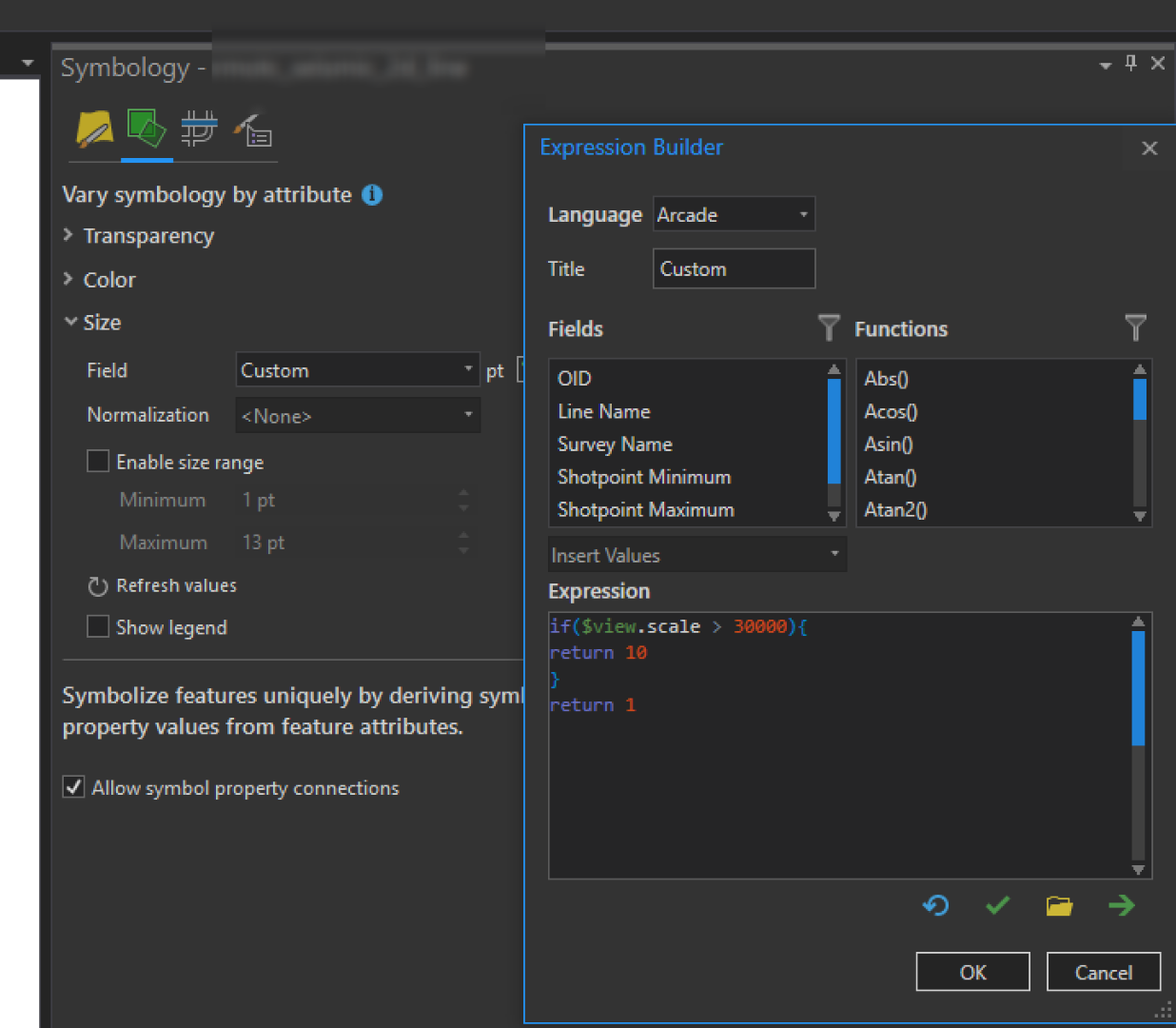 But this does not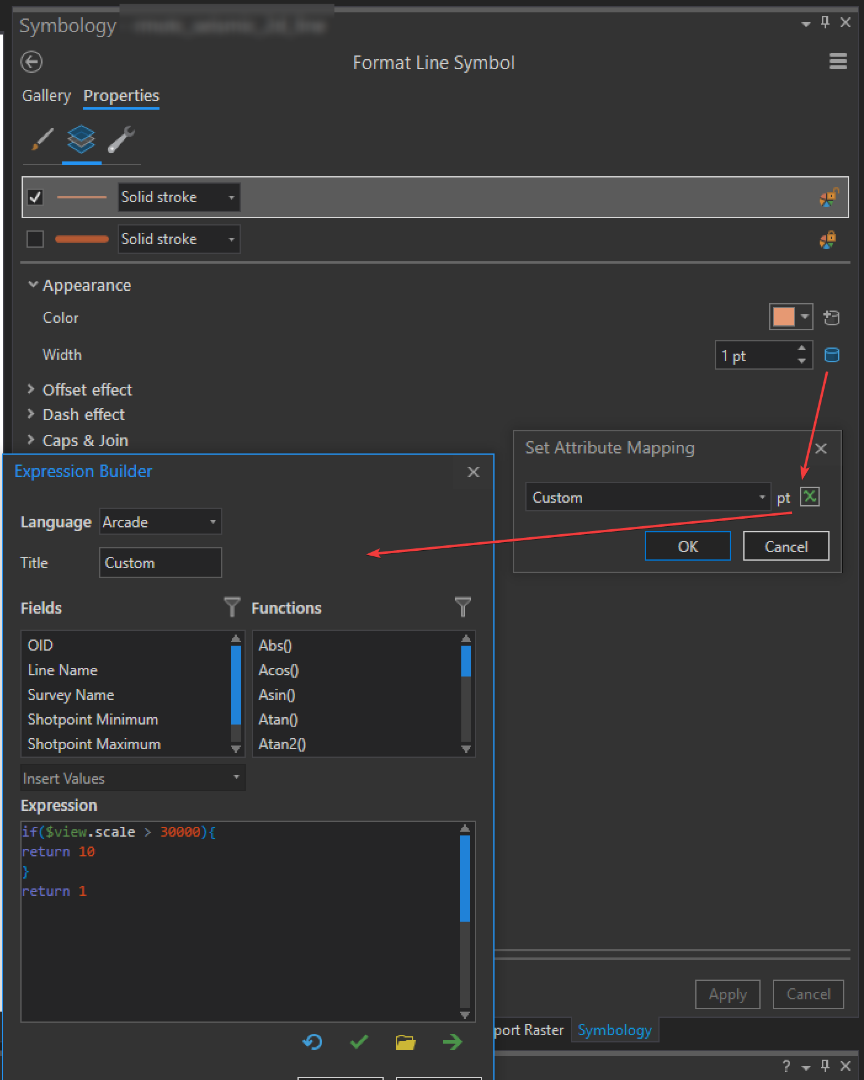 Mark as New

Bookmark

Subscribe

Mute

Email to a Friend
I reported this as a bug, I will update with Esri's response
Mark as New

Bookmark

Subscribe

Mute

Email to a Friend