Not applicable
Mark as New

Bookmark

Subscribe

Mute
We are moving to the Utility Network. Currently using UN Version 4, with Enterprise 10.8.1 and Pro 2.6.7. I've noticed that in Collector/Field Maps I get these extra feature templates labeled "__preset...." (see first image). But those templates don't exist in the Pro document I'm publishing from (see second image). Has anyone else experienced this and have a fix for it?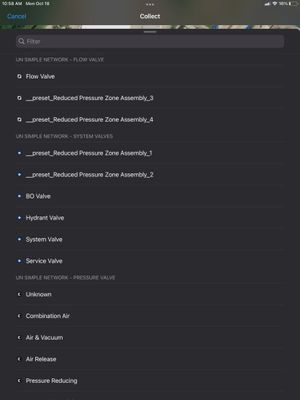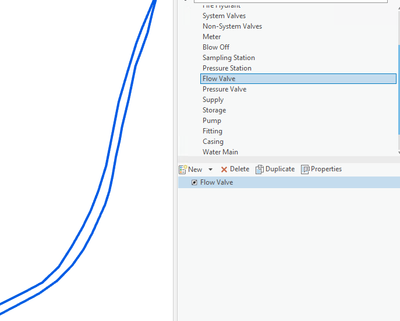 2 Replies

Regular Contributor
Mark as New

Bookmark

Subscribe

Mute
Michael,
I have seen these in UN V3 with Enterprise 10.8.1 & Pro 2.7.4. These are the individual components that make up the template. It looks like you have at least 4 features that make up the 'Reduced Pressure Zone Assembly' template.
Here is an example from my organisation's electric utility network.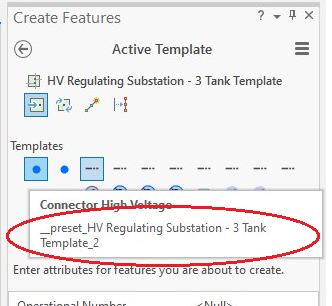 Not sure how to fix it but know where there come from. Sounds like a bug to me.
Good luck

Not applicable
Mark as New

Bookmark

Subscribe

Mute
I see what you're saying, the first image is the template from the map I published the service from, as you can see there is no "preset..." template. The second image is the service pulled into Pro, you can see the "Preset.." template is there. It is interesting, seems to be a bug.