Highlighted

New Contributor III
Mark as New

Bookmark

Subscribe

Mute

Email to a Friend
Question from Downscale Climate Data with Deep Learning. This course is going well, but I am having trouble with the rgdal install step in the jupyter notebook. I have installed R both from scratch and let it be installed as part of the on-line course. Everything worked until the Time Series Decomposition notebook.
Everything worked well until this step. Earlier I had created the Regression model map time series successfully.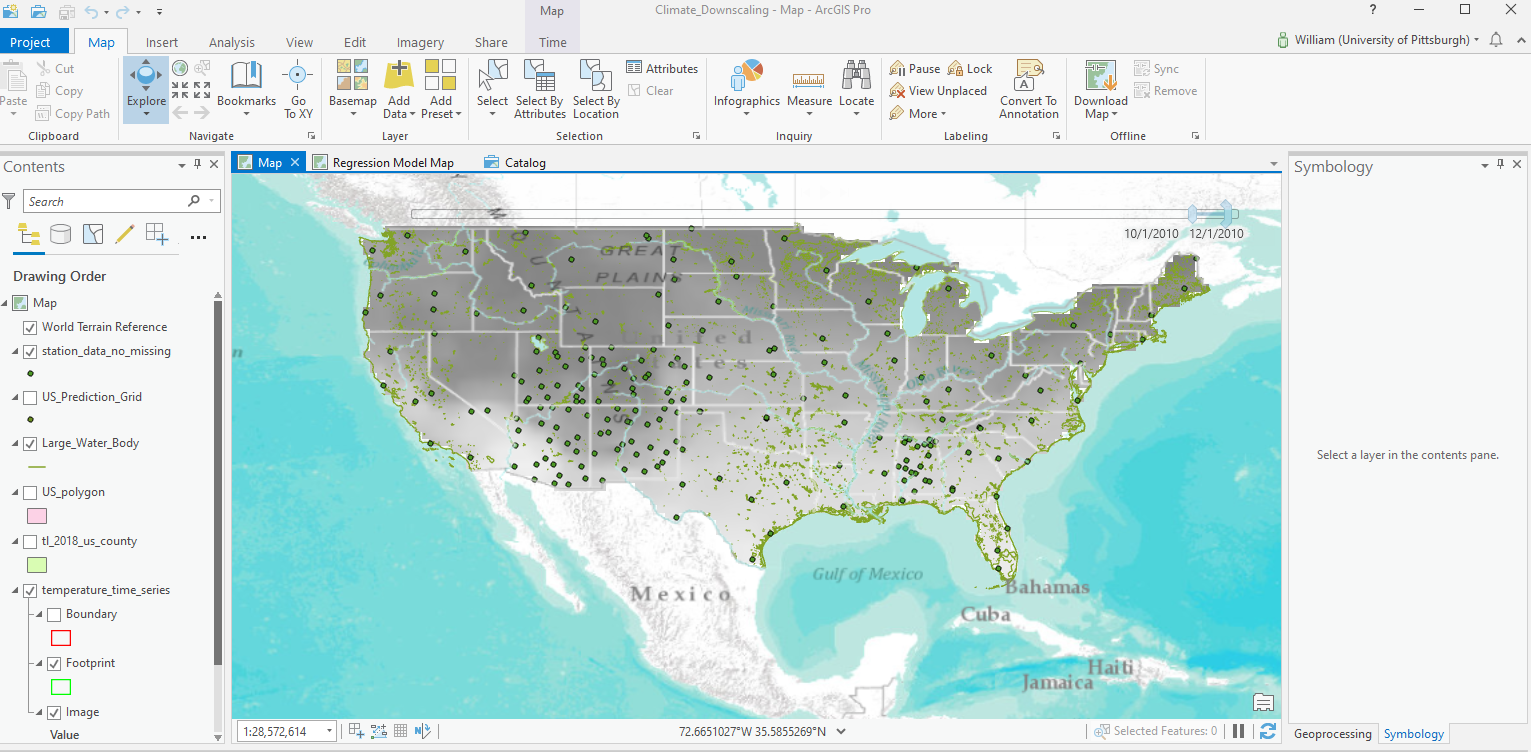 I do the process to begin jupyter-notebook using Chrome (as suggested) as the GUI.
If I use the default everything In the first code step of the notebook I get this error:

This occurs regardless of where R is located (both the local conda install and R install were successfully installed and binded)

or

Getting back to the error. I can adjust the R statement in the notebook as follows with the result of an install: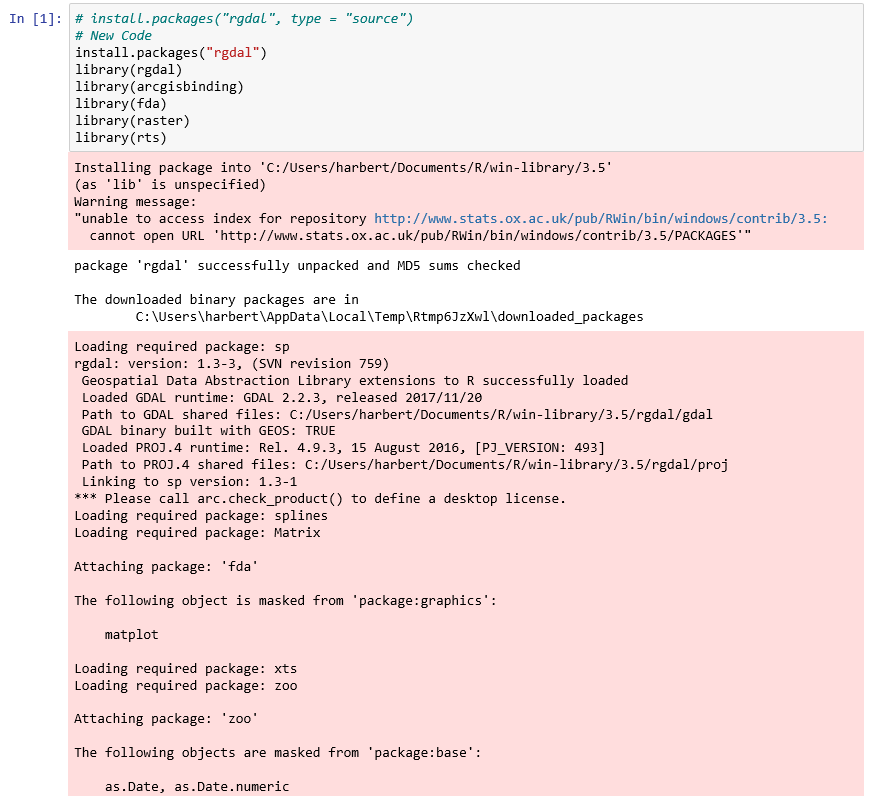 Window continues...............

Success? I'm not sure, but no errors eh? Now for the question. When I move down to calculate--everything read in are zeros! You can see in this screen shot the result for R (all zeros), but in the background see the temperature_time_series are what was created in the tutorial--not zero!
I have the paths correct, but suspect that the error has something to do with the rgdal problem.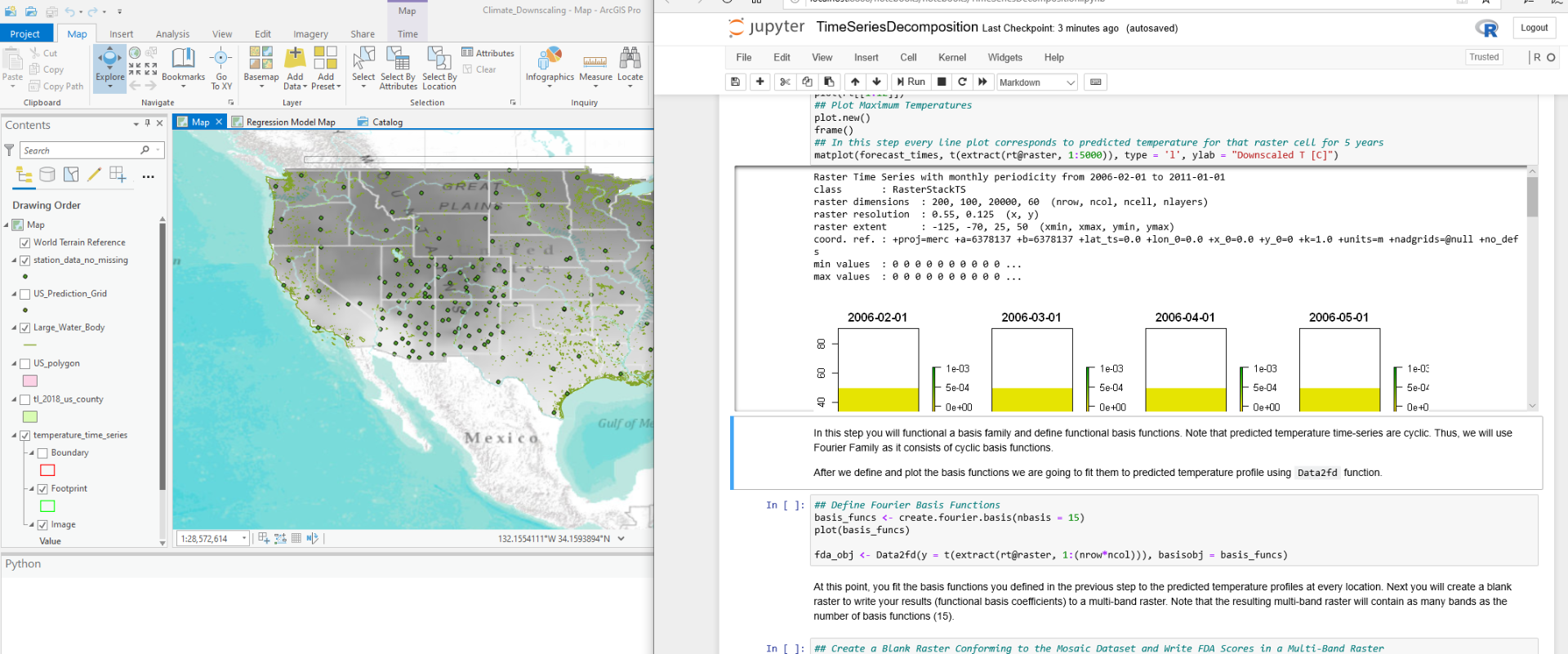 Any suggestions or helpful comments would be greatly appreciated! Thank you!
1 Reply
Highlighted

New Contributor III
Mark as New

Bookmark

Subscribe

Mute

Email to a Friend
Hello, I redid everything again and now running the final notebook I have the following for the installation step: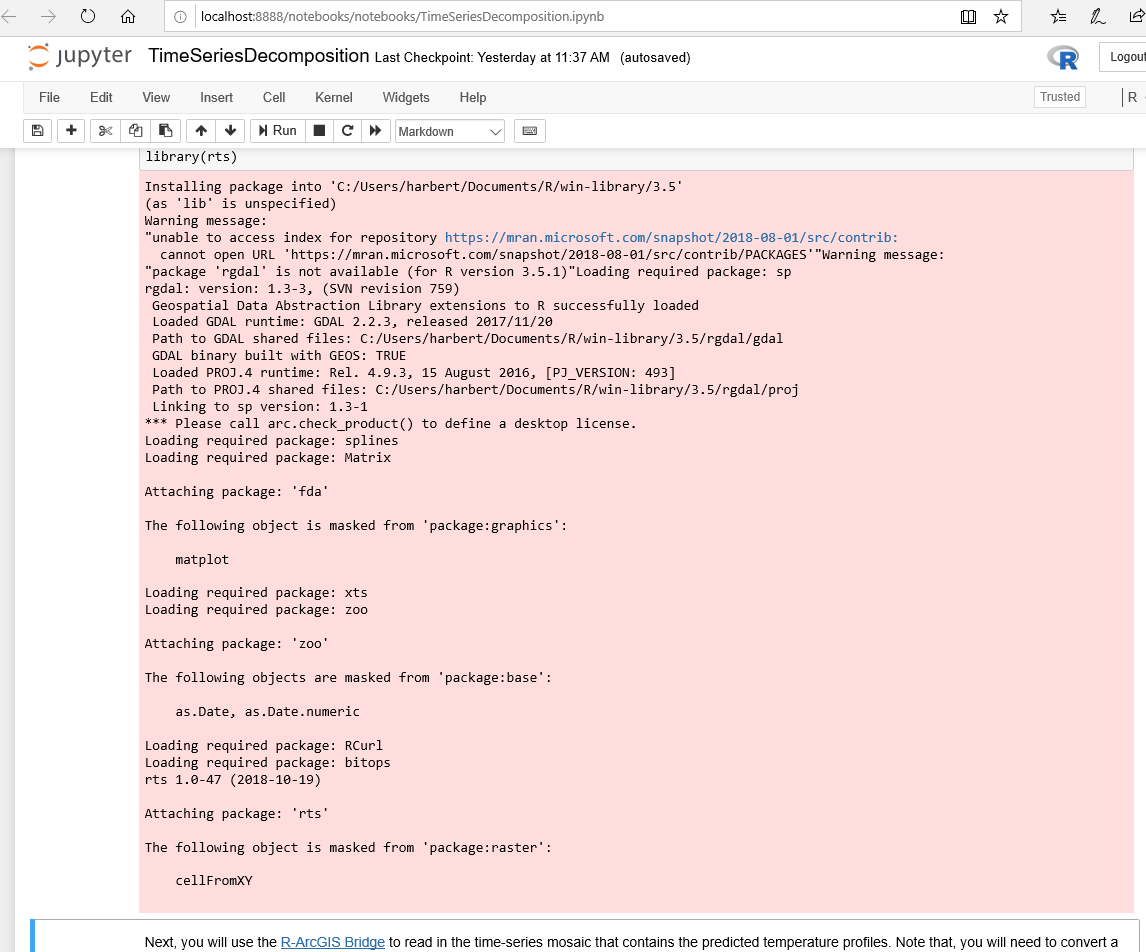 That's better! I was careful to start with a clean installation from the default python clone,
Unfortunately I'm still getting no output from the analysis portions of the notebook--specifically I see the following: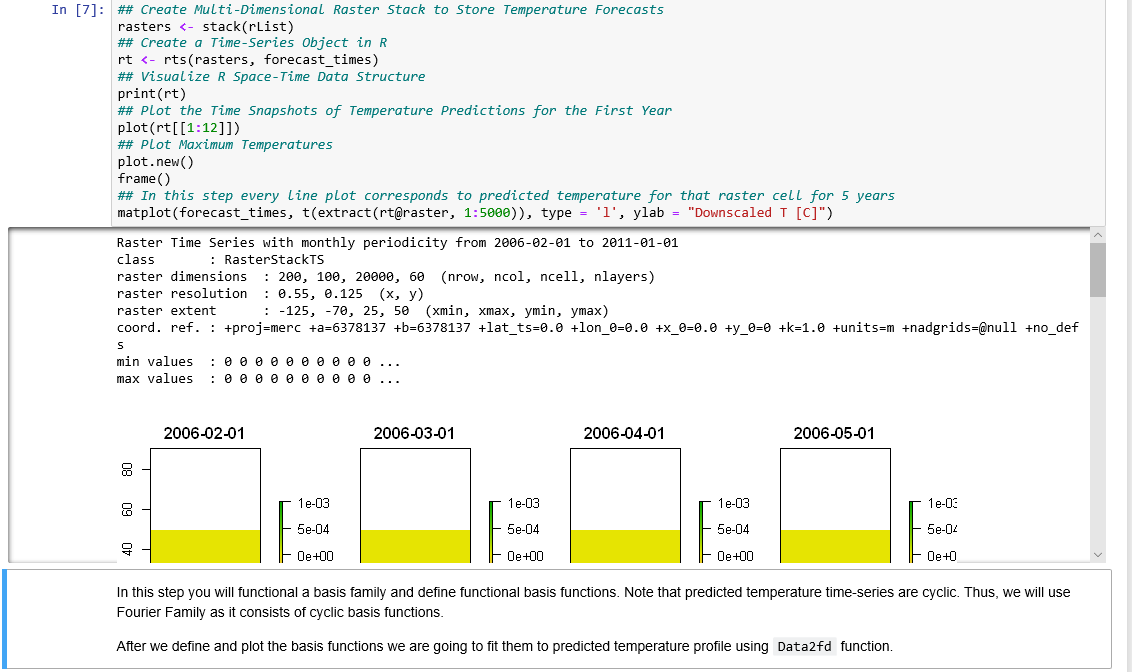 Any thoughts would be greatly appreciated!