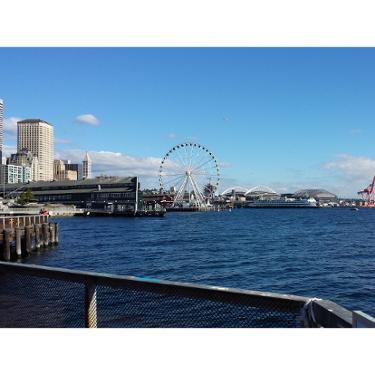 by
AaronFalk

Esri Contributor
Mark as New

Mark as Read

Bookmark

Subscribe

Email to a Friend
No matter how you are feeling about the situation unfolding across the globe, or how it has already impacted you or your organization, I think one thing that rings true for all is that how we approach our work (and lives) has likely changed already. For some this approach has been dramatic.
The global response to COVID-19 while varied, has highlighted how GIS technology is being used to understand, chronicle and assist. This could be for medical response efforts, planning or simple awareness. During this pandemic, GIS has already been a commanding tool for inquiry, analysis and mapping. Some of the applications you may have already seen that merge science, global health and GIS are the Johns Hopkins and the World Health Organization dashboards.
As this emerging threat evolves GIS can be leveraged in many ways to understand the spread of this infectious disease, the populations most at risk and the overall impact to our communities. Where to start? What can we do foundationally with the added challenge of social distancing? To help answer these questions we will look at picks to help your organization with foundational work as many of our social dynamics change. Topics include virtualization, an example of analysis done to assess populations at risk, and general resources to further assist in responding during this critical time.
Virtualization of ArcGIS from the Cloud and On-Premise platforms to support Higher Education
Most educational institutions have virtualized their classes to this point. When it comes to GIS classes, there are several considerations for virtualizing ArcGIS Pro and even ArcMap. If you are looking at how to expand your virtualized offering, virtualization experts at esri have written a detailed blog to assist in this effort. They outline the current options covering on-premise and cloud solutions, requirements for virtualizing Pro, best practices and the latest online documentation.
Additional resources:
Virtualization of ArcGIS Pro whitepaper
Age and Social Vulnerability in the Context of Coronavirus
John Nelson has written a blog showing how to do an analysis of populations most at risk in the U.S. The purpose of this analysis is to ultimately illustrate which communities in America may have healthcare services and infrastructure that could become overextended in the coming months. He walks through the data he used, where to get it and how to work with the data before publishing as a highly informative StoryMap. He also provides links to work with and understand the social vulnerability index.
Resources to assist your efforts
Over the past couple of weeks, I have been bookmarking various resources Esri has put out in response to the pandemic. These are applicable to not just a singular product or phase of analysis. They are out there to be used whether you are mapping your data in a desktop product or publishing and developing maps and apps.
The first is the COVID-19 GIS Hub. This is the central repository if you will and has news and updates, example apps, best practices and authoritative data you can work with. You can even ask for GIS assistance. Esri recently released a Coronavirus Response Solution, which is a collection of maps and apps that can be used by Public Health agencies to understand the impact of the Coronavirus (COVID-19) and share authoritative information about the pandemic in your communities. This can be deployed with the ArcGIS Solutions Deployment Tool. You can also catch this webinar that discusses how to use the solution today, Thursday, March 19th at 11:00 AM Pacific time. This last blog is relevant to any GIS division and provides a number of additional resources including feature layers you can tap into for your COVID-19 mapping needs.
I sincerely hope these resources are useful in any pandemic related efforts you are involved with. I wish you and yours the best during these challenging times. Thanks for reading and stay tuned for future picks. If you are interested please also check out This Week's Picks - ArcGIS Online and ArcGIS Enterprise by my colleagues.
(If you are interested in previous posts, they are archived here: https://community.esri.com/docs/DOC-14232-this-weeks-picks-arcgis-pro-archive)
You must be a registered user to add a comment. If you've already registered, sign in. Otherwise, register and sign in.