by
ScottBall

Esri Regular Contributor
Mark as New

Mark as Read

Bookmark

Subscribe
Navigator for ArcGIS, a turn-by-turn voice-guided navigation app that works with your GIS data (even while offline), has a brand-new update available for iOS and Android devices. Built to get your drivers where they need to go, Navigator now brings more of the location intelligence from ArcGIS to your fleet. This is the first major release of Navigator in over a year, and we think you're going to love it.
Take advantage of optimized routing
You've been able to create route layers and share them on ArcGIS (Online and Enterprise) for some time, but now is the first time you can share them with your drivers directly within Navigator. This is huge!
Let's say you have 100 stops that need to be made throughout the day, and you have 5 drivers. Which drivers should take which stops? What's the most time and cost-efficient way to complete this work? And how will you let the drivers know where to go? Using tools in ArcGIS (Online or Enterprise), or ArcGIS Pro, you can break those 100 stops into 5 optimized routes that make sure each driver is completing their work in the smartest order possible.
When you share those routes to ArcGIS, your drivers – who are connected to ArcGIS just like you are – will see those routes within Navigator. When they select the route assigned to them it automatically loads onto their device and off they go. Even if they drive into areas without device connectivity they can continue on their way because the routes are stored on their local device.
Have more control over your routes
Many of our users asked for the ability to pause multi-stop routes mid-day without canceling the route entirely and losing the rest of their stops. We listened! Now, in Navigator you can pause and resume routes any time you like, allowing you to work the way that's best for you. This is especially handy when it's time for lunch. Your drivers can pause their routes, enjoy a quick lunch, and then un-pause navigation to get back on track for the rest of the day.
In addition to route pausing, we've also added the ability to skip stops / mark stops as visited. We realize that you may need to adjust your day on the fly; being able to mark the next stop as 'visited' allows you to easily proceed to the following stop on your route.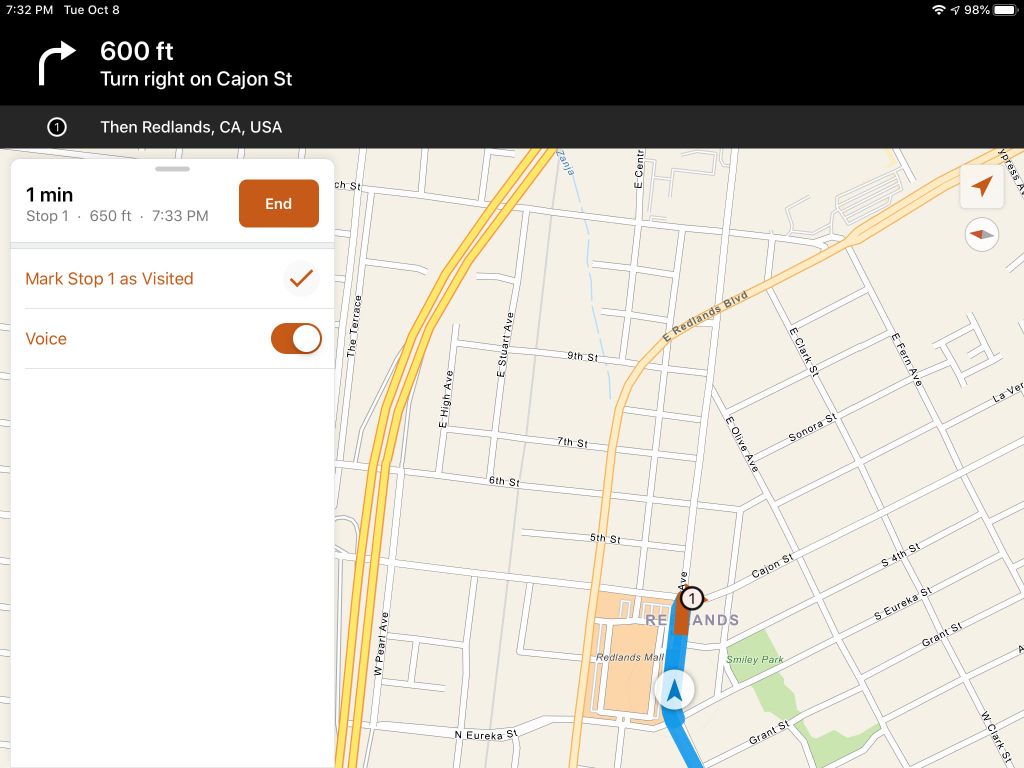 Interact with your map in Navigator like never before
You've always been able to see your GIS assets on the maps used by Navigator, but this release takes it even further. Navigator now allows you to fully interact with GIS features and assets on the map – this includes being able to see full attribute information and any media or attachments associated with individual features (things like PDF documents, pictures, or charts and graphs) – to help your field crews verify they're at the right work site and find the assets they're going to be working on. Imagine being able to view critical documents in the field, directly on your mobile device, even when you don't have a data connection back to the office! With Navigator, now you can.
We've also re-thought the overall interface of the app to make it more convenient, more consistent with the other ArcGIS Field Operations apps, and more delightful. We can't wait for you to take a look for yourselves.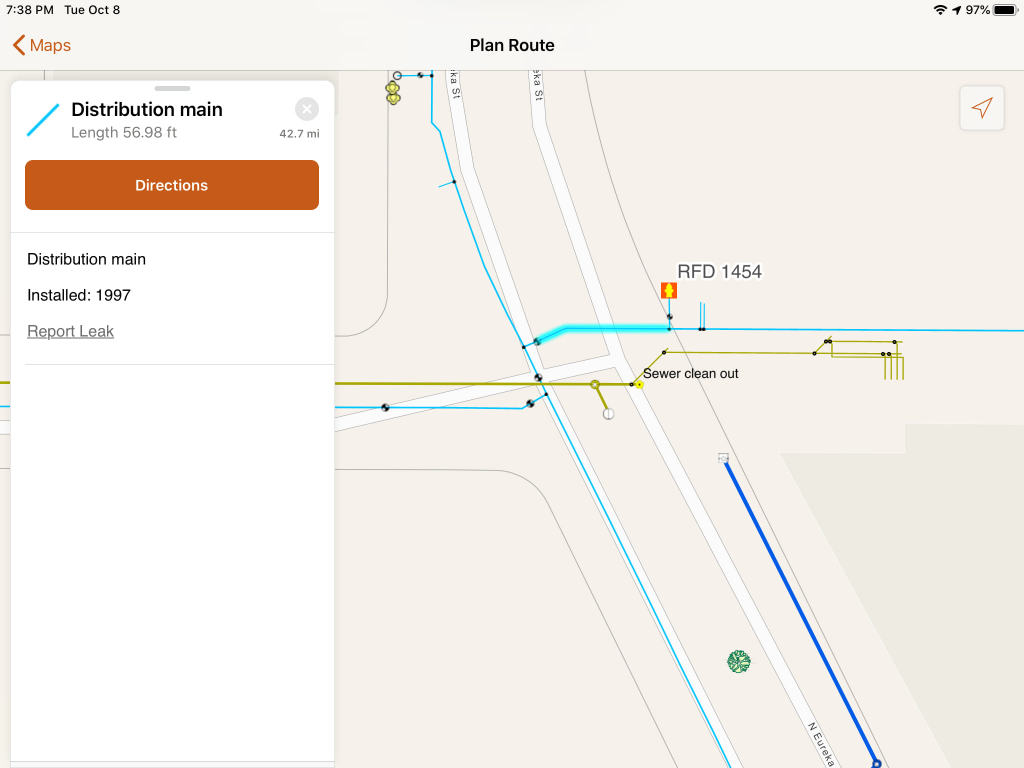 Start using Navigator
Navigator is available now for phones and tablets in the Google Play Store and the Apple App Store. To use Navigator, you need an ArcGIS account (any license-level will work, including the low-cost 'Viewer' user type) and a Navigator license assigned to that account.
For a free trial, or for more information about pricing and licensing, see our Navigator home page.
Navigator is a part of the Field Operations suite of apps
Esri enables organizations to use location awareness to do field work better through our Field Operations apps. These apps help you plan and assign field work, navigate to work locations, understand who and what is onsite at work locations, capture data while working in the field, monitor the progress of field work (and locations of field workers), and coordinate unplanned work with workers while they are in the field. Learn more at our Field Operations capability page.
You must be a registered user to add a comment. If you've already registered, sign in. Otherwise, register and sign in.