Occasional Contributor II
Mark as New

Bookmark

Subscribe

Mute

Email to a Friend
The images of below are from my map and from another online topo map. ​A​ll the maps I have checked ​show ​Rose Island ​long and skinny like it does in ​the​ first ​​map​ below​. I think the Coordinate Reference System (CRS) or the Projection on my map is not correct. I am using ArcMap If I change the CRS, to UTM NAD 83 Zone 15, then Rose Island will look like it does on ​the ​first map​, however, the data source ​says that the CRS for the data is: NAD83 (EPSG:4269) EPSG which is what my map is set to.
​​ArcMap shows my Data Frame and my vector data layers as below:
GCS_North_American_1983
WKID: 4269 Authority: EPSG
Angular Unit: Degree (0.0174532925199433)
Prime Meridian: Greenwich (0.0)
Datum: D_North_American_1983
Spheroid: GRS_1980
Semimajor Axis: 6378137.0
Semiminor Axis: 6356752.314140356
Inverse Flattening: 298.257222101
I would think that the information supplied with the vector data specifying the CRS would be correct but the shape doesn't seem right.
I assume all the online and printed maps that I have checked are displaying Rose Island in the correct long and skinny shape. Should I change the CRS on my map to make the Island look the way it does on other maps?
Also, I am new at this and I'm not sure what the difference is between CRS and "Projection" are they the same? Or, maybe I have the CRS correct and the Projection wrong?
All the printed and online maps that I checked show Rose Island as below.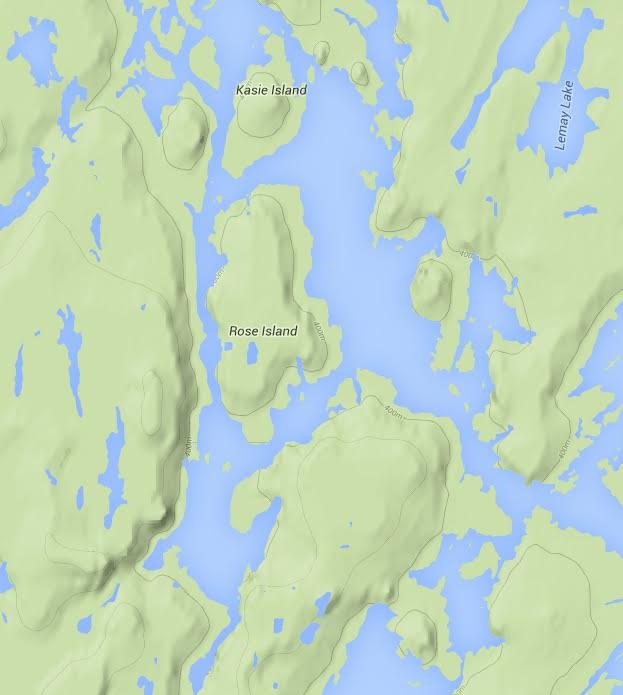 Below is my map with CRS GCS_North_American_1983 WKID: 4269 Authority: EPSG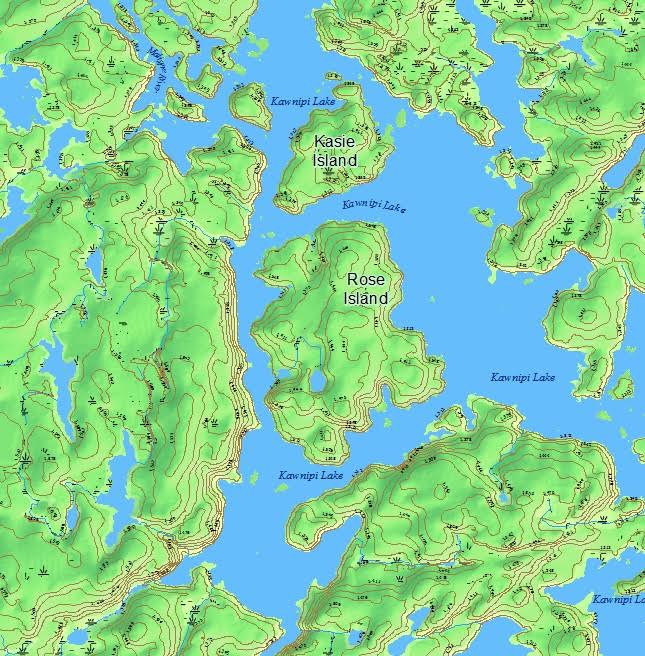 1 Solution

MVP Esteemed Contributor
Mark as New

Bookmark

Subscribe

Mute

Email to a Friend
The dataframe inherents the coordinate system of the first file/layer that is added to it, hence, it is best to add a good file to it to begin with. It might be a good idea at this stage to open a new data frame (Insert, Data Frame menu), then add one layer/file whose projection that you know or want. Then check the coordinate system of the data frame. The big problem is that any subsequent layers get projected on the fly to match the coordinate system of the data frame. This can be good... or bad... It is good if you want a data set to "look" like a particular coordinate system... but it has a different one... without having to use the Project tool, to physically project it. It is bad if you don't know this is going on and erroneously assume that all the files you add are now in the coordinate system that you want... but in reality, they are wolves in sheeps' clothing.
I never mix data that are in different coordinate systems. If I am working in UTM...all layers first get projected to UTM if they aren't already in that coordinate system. Then I know how everything is good
How could this whole muddle get fixed??? simple... flag every layer in the table of contents that
has an unknown coordinate system
a coordinate system that doesn't match the coordinate system of the data frame
double flag a layer that is really out too lunch given its extent relative to the extent of the rest of the data in the data frame
I won't see this happen before I retire
10 Replies