New Contributor III
Mark as New

Bookmark

Subscribe

Mute

Email to a Friend
As I have read about some threads in Geostatistical Analyst that there are no definitive rules about choosing the right neighborhood size but the bad ones are like choosing the radius more than half of the range of semivariogram.
So, I have decided the parameters of first part i.e. Semivariogram modelling:
Lag size = SET (using 'Avg Neighbourhood Distance' tool from Spatial Analyst, and following the rule that lag size * no. of lags = 0.5 * (max distance between input points))
Lag no. = SET (as in point 1)
Anisotropy = ON (as I can see that the sill is approached rapidly in one direction than the others)
Model = 'Stable' (subject to change)
Nugget = 'OFF' (due to poor cross-validation stats with Nugget = 'ON')
So, now in the second part i.e. Prediction, I have set some parameters with confidence but have confusion in some:
Number of neighbors belongs to range [10, 32]
The problem: If I set the 'copy parameters from semivariogram' to 'TRUE', the ellipse almost encompasses the study region extent which I believe is a bit weird. But, if I set its flag to 'FALSE' and set the major and minor axis myself, would that nullify the effect of semivariogram modelling? If yes or not, please provide me some recommendations about the neighborhood size as also seen in the images below. Eric Krause‌
Image 1 - Semivariogram modelling parameters, Image 2 - the big search radius.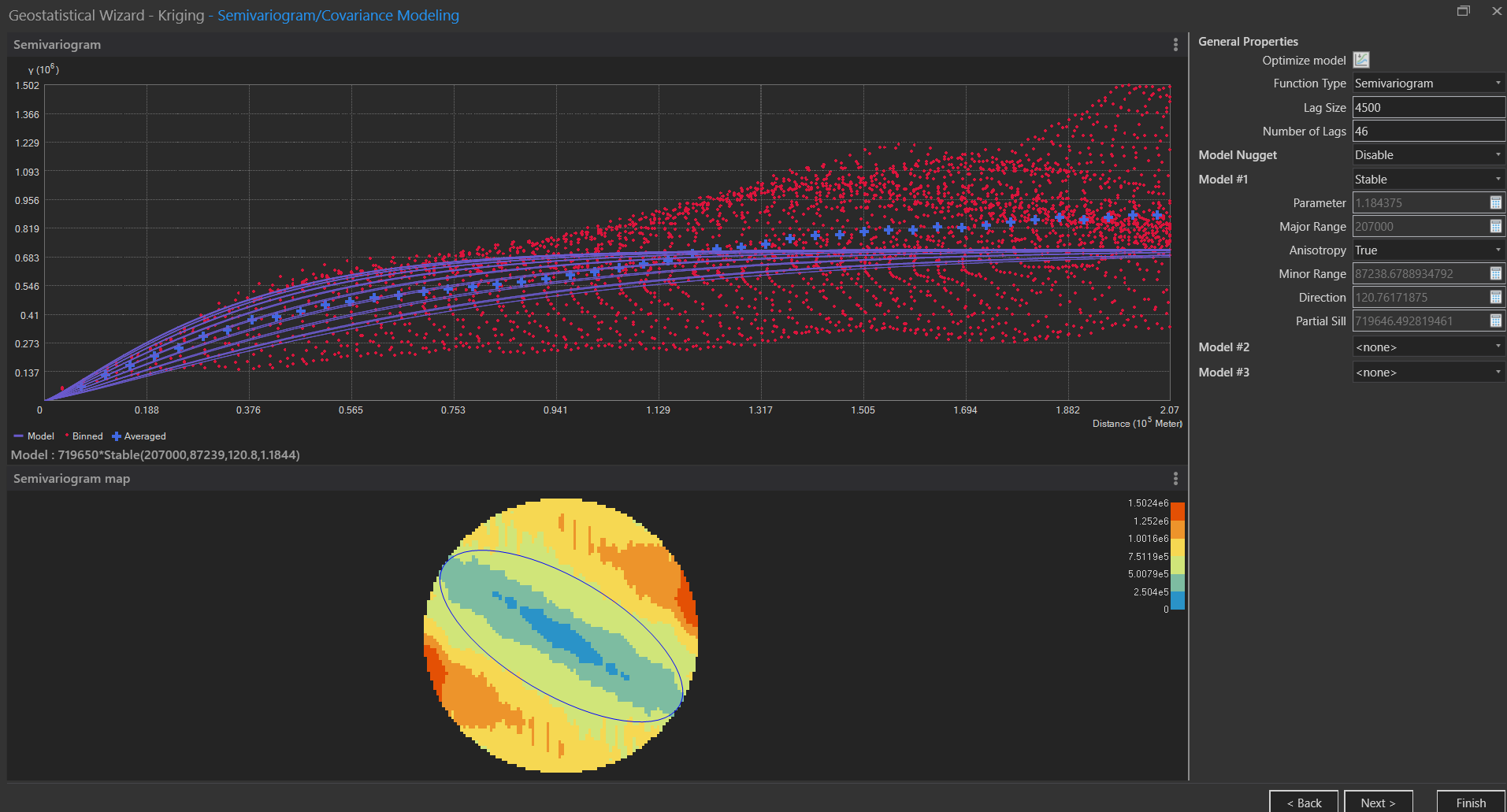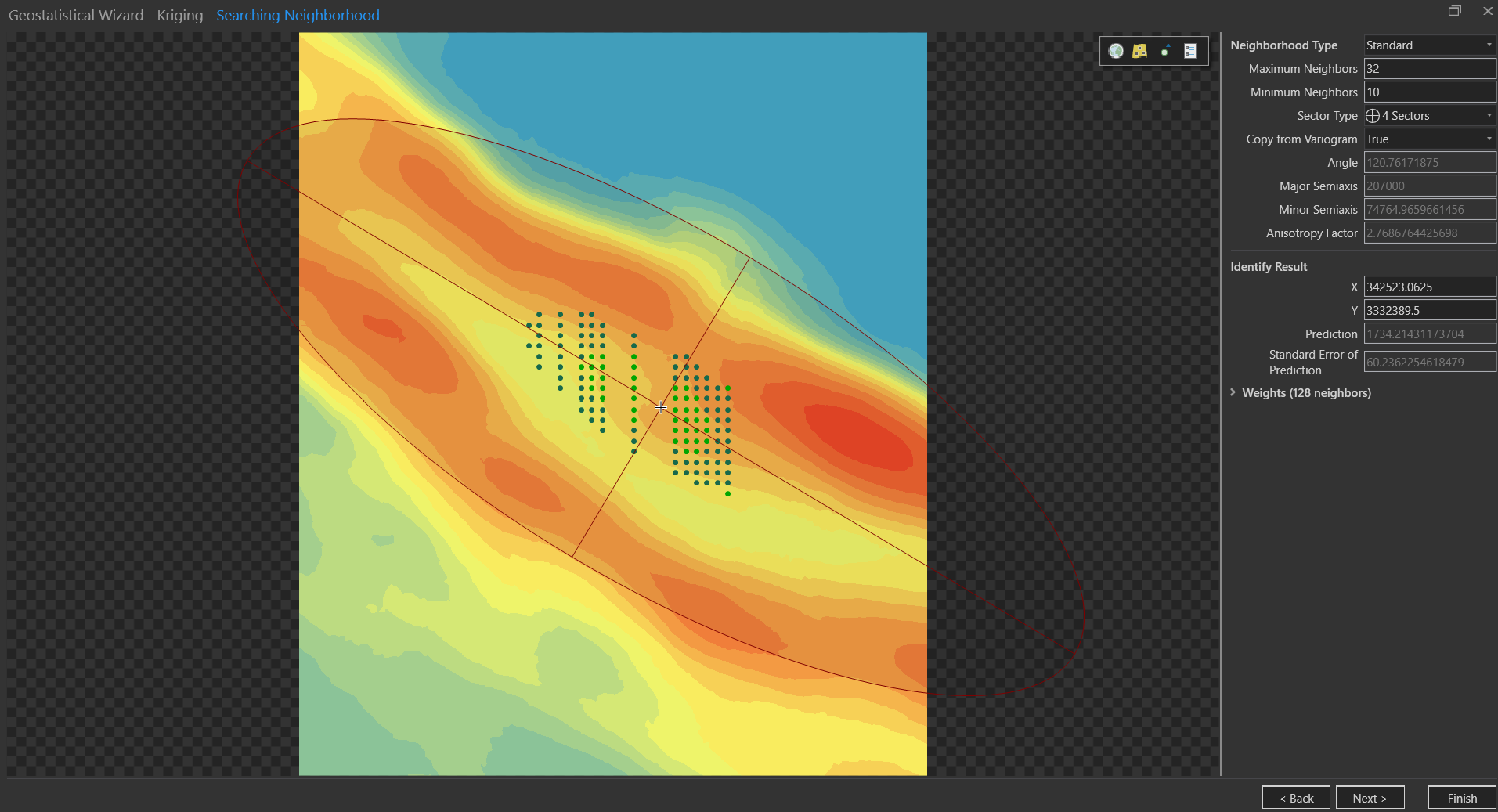 6 Replies