New Contributor
Mark as New

Bookmark

Subscribe

Mute

Email to a Friend
Hi,
We currently have a set of points with lat long as a geojson input for the geoevent service. This service basically transfers the geoevents to a file to our HDFS. We are using the hadoop connector for geoevent. I have attached the link that we followed step by step.
GitHub - Esri/hadoop-for-geoevent: ArcGIS GeoEvent Server sample Hadoop connector for storing GeoEve...
We are able to create an output file in hdfs, however it is empty. We are not sure why it is creating a file but not writing the contents into it.
We are using hadoop connector 10.4 and the hadoop version 2.4.2
I have attached the screenshots as follows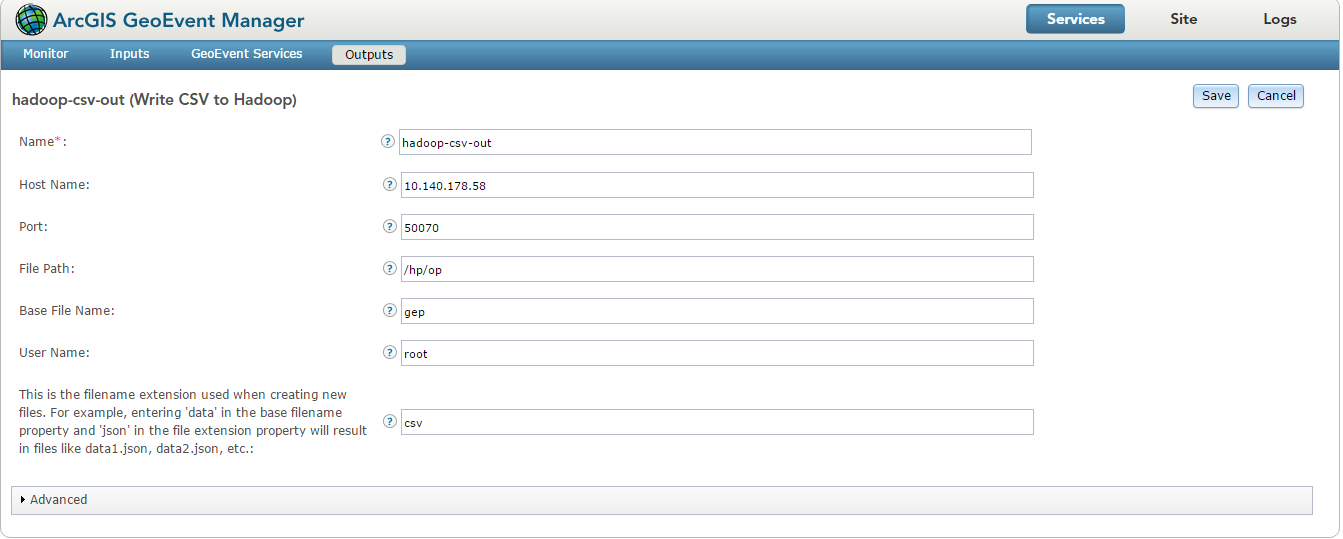 We are stuck with this issue for quite a while. If rsunderman-esristaff or someone could help us out in this regard it would be helpful.
With regards
Srinivas
0 Replies