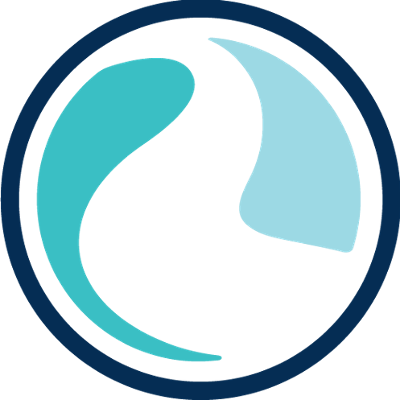 Occasional Contributor II
Mark as New

Bookmark

Subscribe

Mute

Email to a Friend
I'm using attribute expressions to calculate the area of overlap between two layers (similar to this GeoNet post) and display this in the map pop-ups.
I would really like to be able to display these values in dashboard indicators, so that it is easy to see a summary without having to scroll in a small pop-up window.
Ideally, there would be an option in the 'Field' dropdown when configuring a new indicator to add an 'Attribute expression'. This would allow users to seamlessly create new information from existing fields, without having to process the data offline and manually update the dashboard.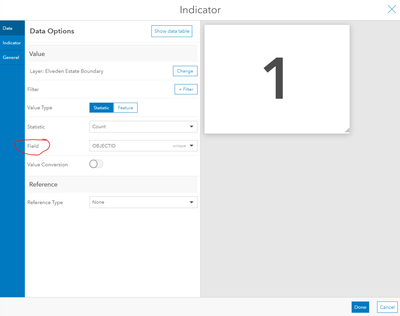 I understand that the Arcade geometry functions can be expensive and compromise the dashboard performance in terms of loading times, but in some cases it is a small price to pay compared to updating it manually each time.
Would love to hear if there are any other solutions for this! Thanks
Anneka France
GIS Analyst at The Rivers Trust
1 Reply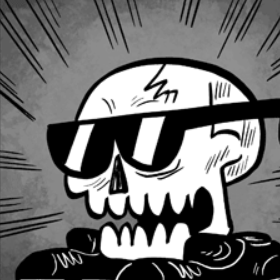 Occasional Contributor II
Mark as New

Bookmark

Subscribe

Mute

Email to a Friend
What does your source data look like? Is it a hosted layer, or does it come from an enterprise geodatabase?
Unfortunately, Arcade won't work that way in a Dashboard. Even in the Beta Dashboards, Arcade won't reference other features from the same layer in an Indicator element.
To have a spatial intersection like that represented in the dashboard, you'll need another way of getting the information. If you're working with an enterprise GDB, a query layer could handle this.
Depending on how large the layer is, you could simply schedule a GP tool from Pro to run a field calculation at regular intervals.
- Josh Carlson
Kendall County GIS