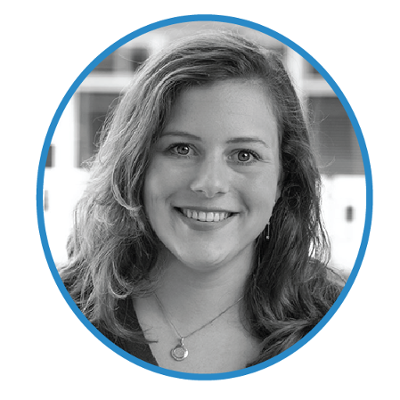 Mark as New

Mark as Read

Bookmark

Subscribe

Email to a Friend
Tot op heden wordt de Nederlandse ArcGIS Content zowel via HTTP als HTTPS aangeboden, per september zal dat veranderen naar HTTPS only. De reden hiervoor is dat ArcGIS Online vanaf december 2020 een HTTPS-only communicatie af zal dwingen. Anticiperend hierop zijn onze services per 1 september 2020 alleen nog via HTTPS beschikbaar. De komende weken worden alle mogelijke HTTP verwijzingen die nog in de content voorkomen aangepast naar HTTPS. Dit gebeurt voor september, om zeker te weten dat de ArcGIS Content blijft werken wanneer ArcGIS Online omgeschakeld wordt naar HTTPS-only in December. In deze blog leest u wat de consequenties zijn voor de content die uw organisatie elke dag gebruikt.
Belangrijk voor uw organisatie
Een groot deel van de bevragingen van onze services gaat al via HTTPS. Dit is afkomstig van organisaties die al gebruik maken van HTTPS-only en geen externe systemen hebben die HTTP-services vereisen. Een deel van de bevragingen loopt nog via HTTP. Bent u zich bewust van HTTPS bij uw gebruik van onze services?
Het is belangrijk om verwijzingen naar HTTP-services om te zetten naar HTTPS zodat u met onze content kan blijven werken en voorbereid bent op de omschakeling. Hoe u moet voorbereiden staat in dit technische artikel, die de beheerder van het ArcGIS Online portaal het beste kan doornemen. Voor sommige aanpassingen zijn namelijk administrator rechten nodig. Let er ook op dat scripts waarin HTTP-verwijzingen naar content-services staan ook naar HTTPS aangepast moeten worden. Dit geldt ook voor de BAG en World Geocoder-service.
ArcGIS Enterprise: Als u een Enterprise omgeving heeft is het van belang om te checken of u onze services geregistreerd heeft met een HTTP of HTTPS URL. Ook is het de moeite waard om te controleren of de basemaps in desbetreffende webmaps als HTTPS geregistreerd staan.
Een belangrijk onderdeel uit het technisch artikel is de tool ArcGIS Security Advisor. Hiermee kunt u zien of uw organisatie op dit moment HTTPS afdwingt. Zo niet, dan kunt u met de HTTP check de HTTP referenties in uw organisaties detecteren, zodat u deze kan aanpassen.

Bovendien is er in ArcGIS Online de optie om in de laaginstellingen van een webmap de lagen naar HTTPS te updaten.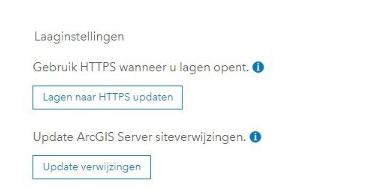 Door lagen naar HTTPS updaten te selecteren, valideert de tool of de kaartlagen in de webmap via HTTPS te benaderen zijn, als dit niet het geval is worden de verwijzingen geüpdatet naar HTTPS.
Lees ook het blog van Ruben Bruijning over de achterliggende reden waarom ArcGIS Online omschakelt naar HTTPS-only.
Tot slot een oproep aan alle beheerders van ArcGIS Online portalen, bedenk of uw organisatie nog HTTP gebruikt en zorg dat u voor september actie onderneemt. Heeft u nog vragen of opmerkingen, reageer gerust op dit artikel of neem contact met ons op via content@esri.nl.
You must be a registered user to add a comment. If you've already registered, sign in. Otherwise, register and sign in.