New Contributor III
Mark as New

Bookmark

Subscribe

Mute

Email to a Friend
Good day all. We're currently thinking of investing in an ArcGIS Enterprise solution and we're in the process of evaluating its use cases for our (very large) construction company. A rather pressing requirement right now is the one of photo & deficiencies management. Right now, we're evaluating specialized solutions such as docu tools, Dalux field or ed controls.
I'm pretty confident, that most of the requirement can be solved with a combination of Workforce+Survey123+Collector. But there are two things, that are very important and where I can't see an ESRI based solution right now:
1.) yes, we all know pdf CAD plans are annoying, but they are still reality in most cases. We would have to service a web application where the surveyors should be able to upload a pdf CAD plan (that's not georeferenced) where he's able to manually (and roughly) adjust the extents of the pdf in a way that it fits reality as closely as possible. He then uses this manually georeferenced pdf as a basemap (or just as an overlay, doesn't matter) on his mobile app (Survey123 or Collector).
2.) When field crew done with field surveying, the images should be sorted in a very structured way in another serviced web application. Main folders should be Date, Author and Location. Sub-folders should be automatically separated by month & day of image capture, by name of the field surveyor, by predefined locations (probably separated by a geo fence). Here a little mock-up, how this should look like: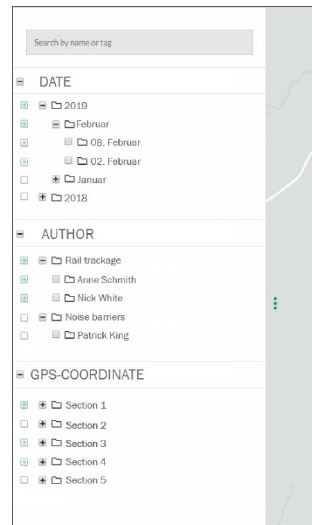 Any idea on how to handle this request (if possible at all)? Thanks!
1 Reply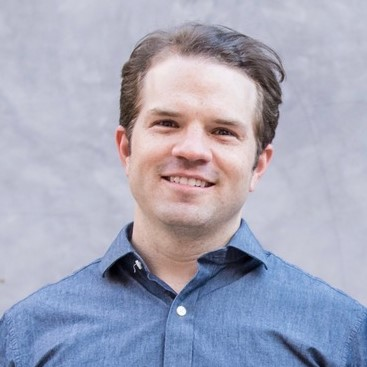 by
David
Esri Contributor
Mark as New

Bookmark

Subscribe

Mute

Email to a Friend
Thanks for reaching out to our AEC group and thanks for providing so much detail in your questions. Your challenges are common and we have a few ways to address them.
1.) If you would like to georeference in a web application, there is a Georeferencing Widget that works as you described, but only on a PNG or JPEG. The widget will allow the user to stretch, move, and position the image to a desired location on the map before adding it as a map image layer. The field user then collects new observations on top of the georeferenced image. Each observation point will have one or many photos associated with a location. To georeference a PDF for your field workers to use as a layer/basemap, you would need to georeference it using ArcGIS Pro. Afterwards, it can be shared to your field workers on their mobile devices as a tiled layer.
2.) You can reorganize the photos after all your data is collected, but the photos are already collected with the observation points from the field. These points contain one or many photos. These points all have the prerequisite metadata you require based on how you setup your collection (e.g., location, date, time, related area, etc. ). These points are stored as Feature Services and therefore are organized in the manner you need them to be. You may want to use our Attachment Viewer template to create is a simple app that allows users to see the photos in context via a map like this one for example. If you still want these images organized outside of a database service-driven feature, you could create automation to read the feature service and move the photos to a file-based server with the organization you desire based on the point data.Once your pictures have been captured and downloaded, there are plenty of scripts out there for watching folders and renaming things but nothing we have in our platform.