Know what I haven't seen yet this season? A story map topical to football, the Super Bowl, or most importantly, the Philadelphia Eagles.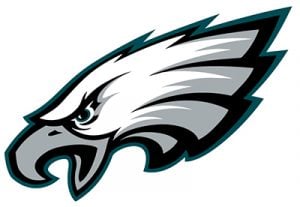 Today is the day I decided to change that.
I saw this article that describes the history of Eagles stadiums, but it was missing something - a map! The Map Tour story map template is a perfect fit for this type of info. Using the CSV method, I prepared a spreadsheet ahead of time with the title, description, photos, etc. And did you know that Wikipedia includes coordinates for articles that reference a certain location? Easy!  (Hint: click on the 'coordinates' hyperlink to view in decimal degrees format). 
In no time my spreadsheet was complete, and I used the builder to upload and start my map tour. I styled the app with the official Eagles colors (found here), and that was it!
Check out the finished product, and join me in rooting for the Birds this weekend when they take on the Patriots in Super Bowl LII.
Birds' Nest: A History of the Philadelphia Eagles Stadiums