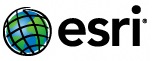 We are pleased to announce to our ArcPad customers that Service Pack 1 for the 10.0 release is now available for download at the Esri Customer Care website: http://customers.esri.com
If you have any questions or run into issues with the installation please contact Esri Technical Support at 1-888-377-4575, option 2, or visit the Support site. Users outside the United States should contact their local distributor for help.
UPDATE: 12/15/10
A version of ArcPad with SP1 included is available for download on the Esri Customer Care website under the "Software Downloads" section.  Authorized contacts that are able to download ArcPad can also get this new version that has Service Pack 1 included.

Mike H., Program Manager
User Advocacy Group, Esri Support Services

 Follow me on Twitter:
http://twitter.com/mikehogan
---